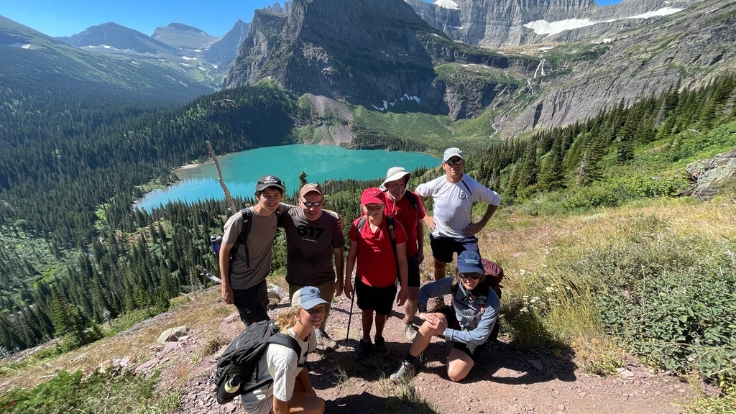 7 Great Adventures for Big Family Getaways
What makes the best Big Family Getaways?
Family can be beautiful and messy and a myriad different things in between. This is never more apparent than when you've been entrusted with planning the next big family getaway. When we say, "BIG family getaways", we're talking about you, the kids, the aunties, the uncles, the cousins, maybe even the grandparents too. We'll leave the family dog at home, but you get the idea! There are lots of different opinions, activity levels and ages to consider. So, what's the best way to ensure that everyone in the family is happy and gets to enjoy a memorable vacation?
What makes Adventure Travel Perfect for Big Families
If you're busy searching for large family vacation ideas, you've probably considered a few different options, including fancy, all-inclusive resorts, as well as packaged adventure travel trips. So, what's the difference? If you choose to go for a resort-based trip, you might find that you spend all your time in one place, never getting a chance to explore further afield or get off the beaten track. You really could be anywhere in the world. Not that there's anything wrong with that, but if you want to create lasting memories and enjoy enriching experiences together, then family getaways that get you out exploring the local culture and trying new things are the way to go.
If that feels a little overwhelming with too many moving parts to organize, then consider a packaged family adventure travel trip with Austin Adventures. A small group guided tour that caters for a multigenerational dynamic, allowing the whole family to get involved and have fun, at a level that suits them. Let the experts plan your trip and take care of all the details; the itinerary, lodgings, meals, snacks, activities, everything that will take your trip from good to GREAT. All that's left for you to do is relax and enjoy the time together as you soak up new places and experiences as a family. What more could you ask for!
The Best Destinations for Big Family Getaways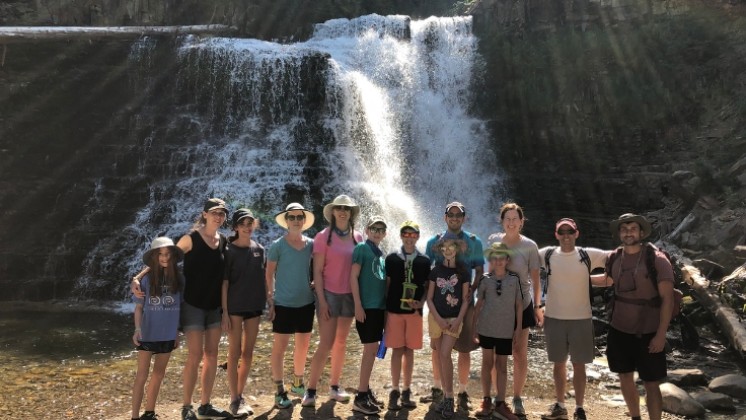 Montana & Wyoming: National Parks
Yellowstone, Big Sky & Paradise Valley Vacation 6 Days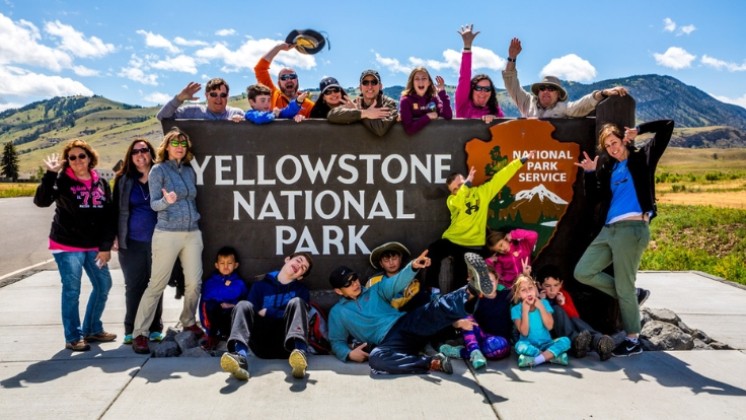 Explore the many natural wonders of beautiful Montana with your family over 6 action-packed days. Enjoy the warm hospitality and comfortable lodgings as you and your family take an intimate journey through Big Sky Country. Truly one of the best vacations for large families, you'll enjoy authentic and heart-warming experiences that get the blood pumping as much, or as little as you'd like! Escape the crowds together as you hike pristine forest, zipline across the Gallatin, raft the Yellowstone River, horseback ride the Absaroka Mountains and soak in natural hot springs. Our Yellowstone, Big Sky & Paradise Vacation is an experience the whole family will treasure for years to come.
Utah: National Parks
Bryce Canyon & Zion Family Vacation 6 Days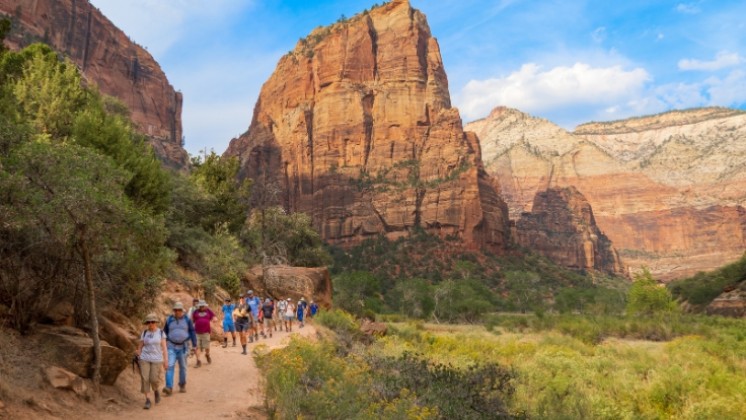 Adventure together as you and your family spend quality time in one of the world's most geologically fascinating destinations. Discover the majestic landscapes of Southern Utah as you hike colorful canyons, bike under towering sandstone cliffs, kayak calm waters and safely challenge yourself with a world-class canyoneering adventure under the watchful care of expert local guides. End each day in comfortable lodgings and enjoy delicious meals as you star-gaze the clear night sky. The Bryce Canyon & Zion Family Vacation is the perfect getaway to recharge your batteries as you actively relax, exploring some of America's most stunning scenery. With an exciting array of activities for the whole family, this adventure is hard to beat.
Canada's National Parks
Banff & Jasper Family Vacation 6 Days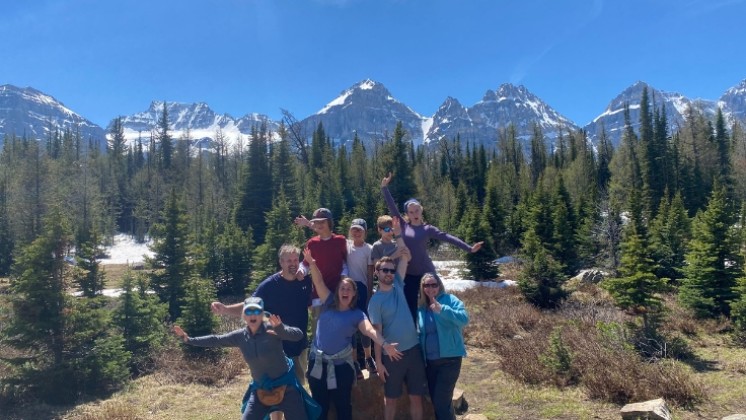 On this epic Canadian Rockies vacation, your family will enjoy a stress-free adventure with expert local guides. With a wide variety of activities to delight young, old and everyone in between, family getaways in Canada are bound to be memorable. Saddle up on a horseback trail ride, stretch your legs on relaxed bike rides through breath-taking country, soak in the sounds on a waterfall hike, before invigorating all the senses on a rafting trip on the Kananaskis River. Put yourself in the picture at the stunning Lake Louise and create magical moments that will fuel your family long after you've returned home. Our Banff & Jasper Family Vacation is one of the best getaways for large families. And better yet, we take care of all the planning, so you can relax and focus on family time.
New Zealand
New Zealand Family Vacation 13 Days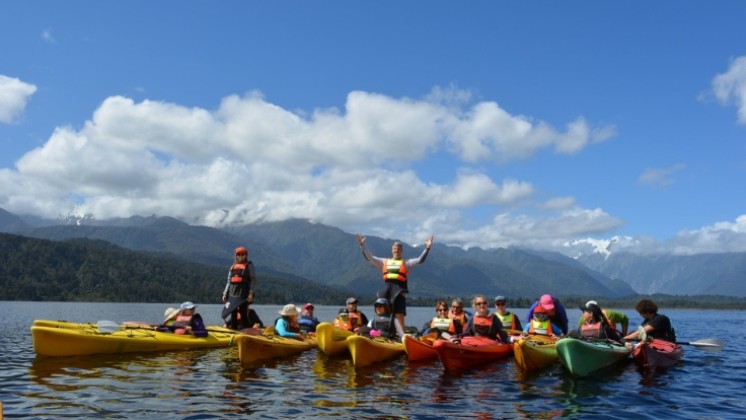 If you're looking for a family getaway somewhere further afield, New Zealand should definitely be at the top of your list. The stuff of legends, New Zealand is the ideal destination for adventurous families. Explore the stunning South Island of New Zealand under the expert care of local guides as you spot native kiwis and glowworms, hike verdant forests, explore the country's highest snow-capped peaks and glaciers, as well as raft, kayak and jet-boat - phew, what an adventure! Over 13 action-packed days, your family's bond will grow ever closer as you soak up the culture and gentle challenges provided on our New Zealand Family Vacation.
Costa Rica
Costa Rica Family Vacation 7 Days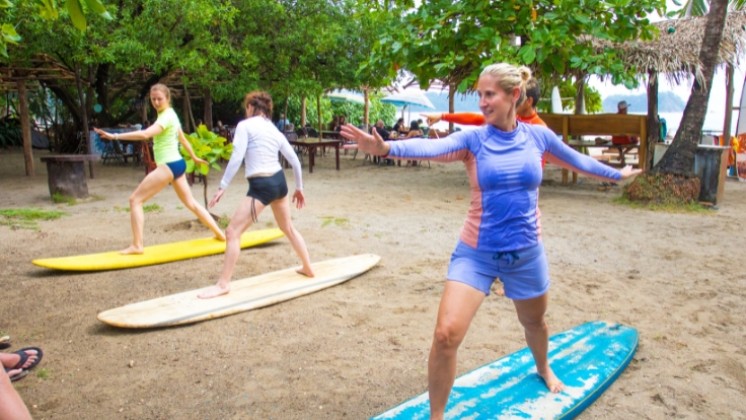 One of the greatest vacations for large families, Costa Rica really does have it all. White-sand beaches, clear waters, lush tropical rainforests, picturesque pastures and volcanic vistas. With the perfect balance of relaxation and adventure, your family will experience an authentic and warm welcome as you check out the local wildlife, explore on horseback, canyon in Arenal National Park, cruise the Sierpe River and kayak under the expansive views and turquoise waters of Uvita Bay. A paradise for beginners, enjoy private surf lessons at sandy Marino Ballena, or just sit back and enjoy watching the kids take to the waves. Whichever way you choose to relax, rest easy and focus on the fun, knowing that all the details will be taken care of on our Costa Rica Family Vacation.
European Alps
Austria Family Adventure 7 Days
Mother Nature at her finest, Austria is a country of snow-capped mountain peaks, lush forests, green pastures, otherworldly caves and grottos, thunderous waterfalls and delectable food to fuel your adventure. Over 7 delightful days, discover that the hills really are alive with the sound of music as you cycle through alpine villages, take in the mountainous views on a cable car ride, explore UNESCO world heritage sites and ancient European castles. Hike, kayak and raft vistas straight from a postcard, and for those keen adventurers, slide deep into historical salt mines on long wooden slides - an adventure sure to stick in the kid's memory banks for years to come! Make like the Von Trapp family as you bid "Aud Wiedersehen" to your worries and soak up the natural beauty of this alpine wonderland on our Austria Family Adventure.
European Coast
Croatia Family Vacation 6 Days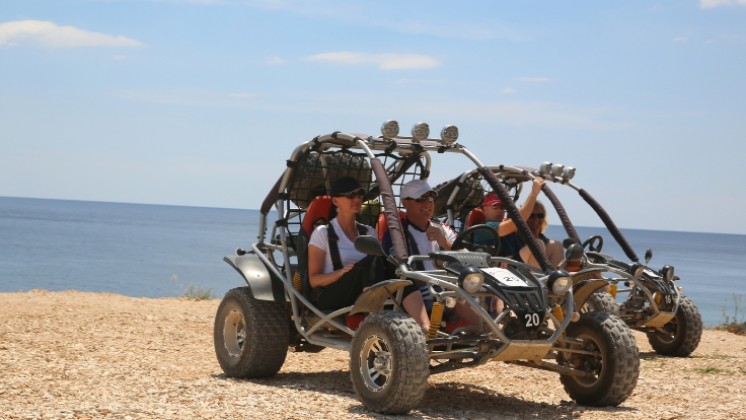 Blend adventure, history, architecture and culinary delights as you explore Croatia's stunning Dalmatian Coastline with your family. Picturesque European villages, idyllic harbors and hidden azure coves will feed all of your senses and ensure everyone in the family is wide eyed with wonder. Peddle via 16th-century citadels, paddle peaceful bays and sandy beaches, explore nature reserves and historic townships; learning, exploring and making lifelong memories as a family. Hop aboard for an exciting buggy safari, before kicking back and sampling the local vineyard's produce. This spectacular Croatian Family Vacation will put a smile on the faces of adventurers of all ages, with a taste of European sophistication and fun!
Let's Plan Your Big Family Getaway
Whichever of these big family getaways appeals to you (perhaps there's more than one), let Austin Adventures take care of all your vacation planning. With decades of family adventure travel experience and exceptional local knowledge, even last-minute family getaways are possible. Get in touch with the friendly team at Austin Adventures today and let us take a load off your plate by organizing the perfect family vacation for you and your loved ones!