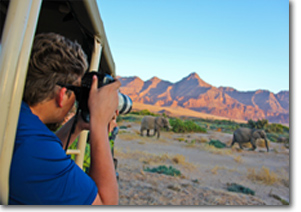 Andy is a Psychology student and football player at Montana State University.
He has had a passion for photography ever since he was a young boy traveling with Austin-Lehman to exotic places. In the past few years that passion has developed and continues to develop as he learns from one of the best, Dennis Coello, who has shot for ALA for many years.
This past year Andy opened up his first photography website, peakphotography.org, to showcase his talents.
Andy also has worked in Photoshop as a graphic designer since high school, with his latest work being Austin-Lehman's current t-shirt. Andy is also Co-Director of Wheels of Change-International with his father, Dan Austin. When Andy isn't training for football or studying for school he enjoys backpacking into Hyalite Canyon, which is a convenient 20 minute drive from his house in Bozeman, MT.