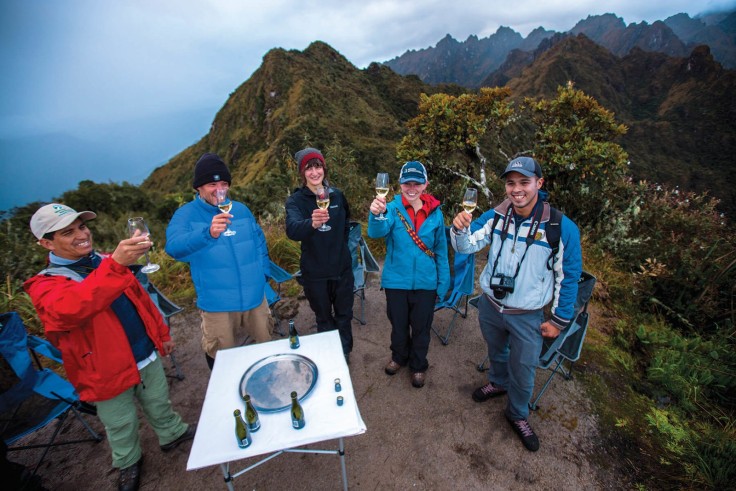 We're always pleased to be noticed within the travel industry, but we're proud to be recognized by the business industry as well.
It's an honor to be listed by The Silicon Review, a business and technology journal, as one of their Top Ten Fastest-Growing Travel and Hospitality Companies worldwide.
Being on the list doesn't just verify that we have a great product, it also confirms our solid and sustainable business foundation. "The company works with guests individually to come up with the right product for them at the right location at the right time.
These are adventures that bring active-minded people with active lifestyles. Austin considers itself ahead of the curve when it comes to efforts on running a sustainable tour."
They also ran a separate feature about our company president, Dan Austin, which details how so much of our growth stems from guests who want to travel with us again on new adventures further and further afield.
The article is a great reference for anyone wanting to get a first-hand look into the way we run our trips, and some of the ways our experience and history allow us to create experiences that have more depth and meaning than your average vacation.
"The insider's knowledge and key contacts in each destination allow Austin Adventures to offer unique experiences and encounters that give its guests an in-depth feel for the local people and their way of life."
We are thrilled to be noticed by The Silicon Review for the hard work we've put in to creating life-changing vacations. As 2018 begins, we are inspired to continue that growth by providing incredible experiences for our guests and creating a more sustainable travel industry worldwide.
Read both articles here: Top Ten Fastest-Growing Travel and Hospitality Companies Get the Best Adventure Travel Experience: Austin Adventures