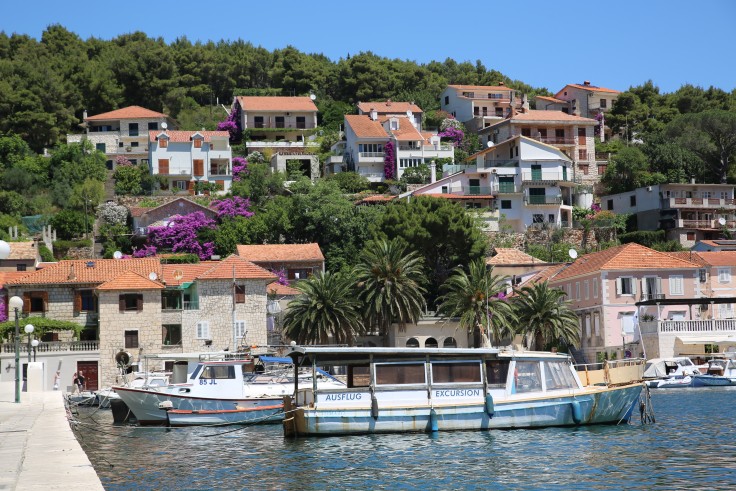 With a glimmering coastline of islands, abundant seafood, and historic old towns squeezed onto walled peninsulas, Croatia is a stunning destination to delight all types of travelers. Those interested in the layered history of Croatia will enjoy centuries of ruins and cathedrals in the historical centers, families can enjoy the leisurely pace and calm waters, and those seeking an active vacation will delight in the abundant hiking, biking, paddling, and swimming opportunities from islands to waterfalls. Each city feels like an Adriatic fairy tale of red roofs and cobblestone streets, and it can get overwhelming to decide where to go. Here are the 10 best places to visit in Croatia, with a selection of things to do and where to stay.
1. Walk the Walled City of Dubrovnik
Known as the "Pearl of the Adriatic," the seaside fortress of Dubrovnik is treasured for its picturesque high walls, stellar sunsets, and rich history. A UNESCO World Heritage Site since 1979, Dubrovnik's medieval ramparts caught the eye of location scouts. It became the ever-important "King's Landing" in the wildly popular TV series Game of Thrones. Long before the show aired, the small city had been a favored Croatian destination for preserved historical buildings and monuments, delectable local cuisine, and natural beauty with pebble beaches and access to laid-back islands. Dubrovnik tops our list of best places to go in Croatia for its digestible size and postcard-perfect sights that are also brimming with activities on the Dalmatian Coast.

Things to do in Dubrovnik
While Croatia's popularity as a vacation destination has steadily grown over the last decade, Game of Thrones put Dubrovnik on the map. We've even included a Game of Thrones tour as one of the top ten things to do in Croatia, where you'll walk through key moments of the show that were filmed around town. The filming locations tour is a great way to see more of the city, but if you're not a fan of the show, we recommend taking in the history by strolling the elevated stone walkway to take in the view of the city and sparkling Adriatic. Meander through the Old Town of Dubrovnik with red-tiled rooftops and walking streets by day or lit by lanterns at night. For religious sites, peek into the Dubrovnik Cathedral or the Franciscan Monastery, which houses one of the world's oldest pharmacies. Another cannot miss historical location is the Rector's Palace, where some of the clocks are set to 5:45, the time when Napoleon's army invaded the city in 1806.

Surrounded by crystal clear waters, you can swim from the pebble-strewn beaches or sea kayak to see the city walls from a new perspective. You could also take a water taxi to the nearby islands to explore botanical gardens and local beaches, like Banje. Or, for a better view of the red-tiled rooftops, city walls, and pine- and cypress-dotted hillsides, hike take the cable car to the top of Mount ​​Srd. You can watch the sunset or eat dinner with panoramic views. Our other favorite place to savor the last moments of the day is an iconic Buža Bar, a "hole-in-the-wall" establishment - seriously! Built into the cliffs and city walls, you buy a drink from a simple menu, then enjoy an uninterrupted view of the Adriatic.

Where to Stay in Dubrovnik
For first-timers, those looking for something romantic, foodies, and history buffs cannot go wrong with finding accommodations in Old Town. It's central and offers sightseeing, restaurants, and nightlife, all while feeling like you've been transported back in time. Despite the city's small size, you can find accommodations here to suit nearly any budget. For families, we suggest looking into Lapad, Ploče, or Pile, which offer hotels with swimming pools or beaches with calm, shallow waters. Within walking distance of Old Town, these are a great option without the crowds.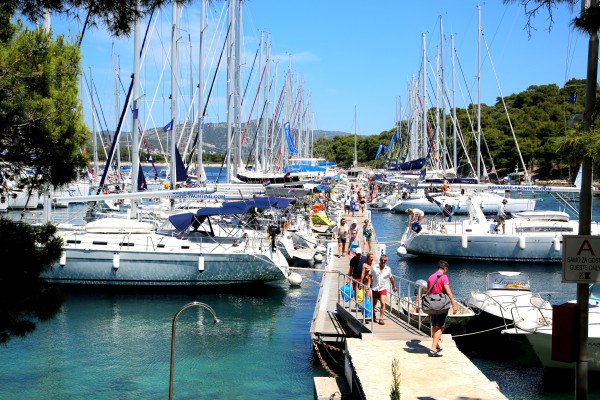 2. Soak up Sun-Drenched Split
Despite being the second-largest city in Croatia, Split maintains a small-town vibe with quaint cobblestone streets and easy-going locals. Once seen as a jumping-off point to the islands of the Dalmatian Coast, the city has repositioned itself as a worthy stop that weaves antiquity into modern life. In Split, you'll find a sun-drenched seaside promenade to people watch, historic Gothic and Renaissance architecture, and family-run taverns and restaurants in an atmospheric downtown. The hardest part about visiting Split is deciding what you want to do next: swim from one of the many pristine beaches, walk through ancient Roman buildings, or take a day trip to one of the many scenic nearby islands. We start our Croatian Adventure tour near Split to experience Croatian history and pedal across Hvar Island.

Things to do in Split
Split's historic center is synonymous with Diocletian's Palace, and for a good reason. Built as the retirement residence of Roman Emperor Diocletian in the 4th century, the "palace" creates a series of interconnected courtyards and streets that are fully functional today with shops, restaurants, and bars. It takes up about half of the old town and allows you to walk through 1700 years of history. Admire the courtyards before climbing the St. Domnius Cathedral bell tower for a picture-perfect city view.

For a relaxing afternoon, walk the famous Riva promenade, settle in with a cup of coffee to watch the world go by (it's common to spend an hour or two at a coffee shop!), or fully embrace the sun on one of Split's sweeping beaches with calm waters. Just outside Split, consider checking out Klis Fortress for a new perspective of the Dalmatian Coast or go island-hopping by ferry to Hvar, Vis, and Brac.

Where to Stay in Split
At the heart of everything, Split's Old Town is an excellent place for first-timers, with the added bonus of telling friends and family that you stayed at Diocletian's Palace. The Old Town is charming for being car-free, but that makes things a little tricky when carrying luggage and having a rental car. Most hotels will have a porter service to help out. Alternative neighborhoods to consider are Veli Varos, which has a local vibe without the bustle of downtown, or the neighborhood around Bacvice beach, which is Split's famous beach and only a 10-15 minute walk from the old town.
3. Experience Cafe Culture in Zagreb
The capital city of Zagreb has a subtle charm that draws you in with vibrant food markets, everyday cafe culture, and contrasting architecture. Located inland in the northwest on the River Sava, Zagreb is often overlooked by those attracted to the sparkling coastline of Croatia. However, spend some time in Zagreb, and you'll find an accessible culture and likely catch one of its many festivals. In this capital city, we recommend letting go of your "to-do list" and soaking up the atmosphere by spending a few hours enjoying a cup of coffee or leisurely exploring a museum, park, or cemetery.

Things to do in Zagreb
Coffee in Croatia is not to be rushed. Instead, spending an hour or an entire afternoon at a cafe is more common, where locals conduct business meetings or catch up with friends. If there's ever a time to try out Croatian Coffee culture, it's in Zagreb. And once you're fully caffeinated, you can seek out Zagreb's Old Town and historical sites like St. Mark's Church and the Zagreb Cathedral. While walking around, notice the ever-present street art, museums, and architecture. Look closely and you'll see a mix of Austro-Hungarian architecture and brutal socialist structures.

A short ride on public transportation will get you out of town toward Mount Medvednica, a quintessential hike for those looking to stretch their legs. Make a day of it by visiting Mirogoj Cemetery on the mountain's lower slopes, often referred to as the most beautiful cemetery in Europe. Look for the graves of famous Croatian figures or admire the architecture and lush landscaping.

Where to Stay in Zagreb
Zagreb has a vast and affordable public transportation system, so you won't struggle to get around, regardless of which neighborhood you choose to stay in. However, history buffs and families will likely be happy in the central Upper Town and neighboring Kaptol, which has a relaxed atmosphere near important cultural landmarks. Alternatively, Lower Town has become the center of modern Zagreb, with shopping, restaurants, and nightlife.
4. Hike Plitvice Lakes National Park
Just when you think Croatia cannot be any more beautiful, a fairy-tale landscape of waterfalls and turquoise pools is hidden inland. Halfway between Zadar and the capital city of Zagreb, Plitvice Lakes National Park features hiking trails connected with boardwalks through a valley of lakes and waterfalls. With the added possibility of seeing Croatian wildlife like bears and deer, Plitvice Lakes National Park is a natural choice for those who love the outdoors and hiking.

Things to do near Plitvice Lakes National Park
With trails snaking around the entire national park to the various waterfalls and viewpoints, hiking is the best way to get around and spend your days at Plitvice Lakes. The park has two main areas: the Upper Lakes and Lower Lakes. Hiking trails are rated by difficulty, and a bus can take you to two separate entrances, allowing you to choose which area to explore depending on how much hiking you'd like to take on each day.

In the Lower Lakes area, you'll find the characteristic wooden planks in a canyon surrounded by karst walls, four lakes, a scenic viewpoint, and the tallest waterfall in the park. The Upper Lakes feature 12 lakes and numerous waterfalls.

Where to Stay near Plitvice Lakes National Park
With much to see and the possibility of crowds during the summer, we recommend staying an extra night in the area and utilizing early morning or late evening to explore more. A few accommodations within the national park make the trails accessible but are somewhat run-down. Alternatively, there are better value options in Plitvica Selo and Jezerce, which are ideal if you have a rental car. Grabovac and Korana are other popular places to stay overnight.
5. Avoid the Crowds in Zadar
At this point in our list of best places to visit in Croatia, we're getting to the lesser-known and lesser-visited destinations with just as much charm. The city of Zadar captured hearts for over 2000 years when the Romans first conquered it and created the structured harbor you walk on today. Not only rich in history, but Zadar is also profoundly connected to the outdoors. From your accommodation's doorstep, you can discover hundreds of beaches, island escapes, take a day trip to national parks, or stop by art that interacts with nature. Cap off the perfect day at one of many delicious seafood restaurants and watch what Alfred Hitchcock described as "the most beautiful sunset in the world."

Things to do in Zadar
In the Old Town, you can find Italian influence by visiting the ruins of the Roman Forum, conceived by the first Emperor Augustus, and the 9th-century Church of St. Donatus. Or seek out the impact of the Venetians at the Cathedral of St Anastasia, where many Croatians gather at cafes for a cup of coffee. At the harborfront, be sure to stop by two multi-sensory art installations by Nikola Bašić: the Sea Organ, which utilizes the Adriatic's waves to create musical sighs on the seafront's steps, and the Sun Salutation, which uses solar power to create a dazzling rainbow array of lights that mimics the sky after dark.

Beyond the city, there is outdoor adventure in every direction. You can easily day-trip to three of the country's major national parks: Paklenica, Plitvice Lakes, and Krka each of which offers endless sights, hikes, and climbing. Or take the water and discover hidden coves, secluded beaches, and the differences between the near-300 islands. A few activities available include sea kayaking between Molat, Ist, and Zverinac Islands with a tour operator, standup paddle boarding from Tovarjak island, or snorkeling with the sea life in Kornati National Park, a marine reserve.

Where to Stay in Zadar
Like the other cities on our list, we recommend staying in Zadar's Old Town for access to historical sights, sunsets, and seafood restaurants. It's a central location where you can easily day trip inland or out to the islands. Families might be interested in Diklo Beach, about 2.5 miles north of Zadar's Old Town. While it's not exactly walkable to downtown, Diklo Beach features a beautiful beach with calm waters and a peaceful lack of crowds.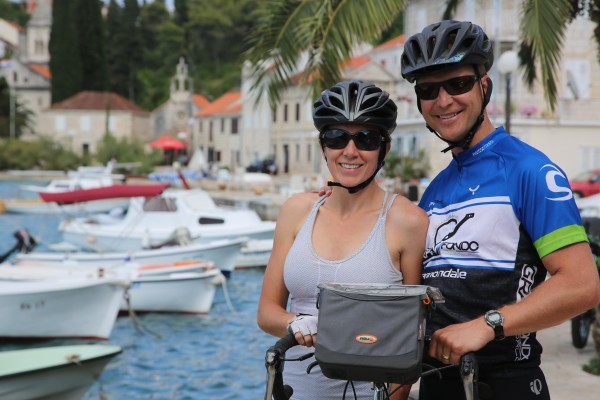 6. Explore the Croatian Hostpot of Hvar
Looking for sunshine? Hvar Island boasts 2,800 (or more!) hours of sunlight annually - the most in Croatia. With plenty of sun and beckoning clear turquoise waters, Hvar has a little something for everyone, including the rich and famous. Notable visitors include Beyonce, Prince Harry, a water-skiing Jackie Kenney, and part of the cast of Season 26 of the reality TV show The Bachelor. From luxury yachts to budget travelers, Hvar attracts all types for its UNESCO site and traditions, hiking and biking path through scenic hillsides covered in lavender, glittering hidden coves, and lively nightlife. From the varied activities to the delectable island food seasoned with locally-grown herbs, we want everyone to experience Hvar, which is why we visit the island on our Croatia Adventure and Croatia Family Vacation.

Things to do in Hvar
As the fourth largest Adriatic Island, Hvar is 42 miles (68 km) long and brimming with activities. Some famous sites include the fortified Tvrdalj castle, Bianchini Palace, and the Church of Saint Lawrence with its Renaissance works for Veronese and Bassano. The town of Hvar has a waterfront promenade, traffic-free marble streets, and a Spanish Fort with a spectacular sunset view. You can visit abandoned villages along goat trails, try a wine tour, and savor the ubiquitous scent of pine, lavender, and rosemary that cover particular hillsides.

Hvar is also ideal for nautical and water-based activities. Our favorite spot to sea kayak is amongst the peaceful Pakleni islands. Scattered off the southwest coast of Hvar and blanketed in the low pine forest, the archipelago of 21 islands features bays of crystal clear water, stone beaches, and quiet lagoons. Sailing, stand-up paddleboarding, and swimming are great ways to see more of the islands.

Where to Stay in Hvar
To see and be seen, Hvar Town is the largest and most-visited town on the island. With a beautiful setting and developed tourist infrastructure, you can do anything from here, but it also tends to be more expensive. Stari Grad is the oldest settlement on the island, with traditional cobblestone streets, and serves as the primary ferry port for the island, which may be convenient for a self-planned trip. For a peaceful atmosphere, affordable accommodations, beaches, and access to activities consider Jelsa on the center of the island's northern shores.
7. Float through Krka National Park
Encompassing two-thirds of the Krka River, Krka National Park features emerald waters, a pine-covered limestone gorge, and seven waterfalls, including the famous Skradinski Buk. While a swim at the base of Skradinski Buk is worth the trip alone, there is much more to the national park, including breathtaking hikes, wildlife, and historic sites. Or take one of the trails beyond the main points to spot wildflowers, one of the 200 species of birds, or sapphire dragonflies. Krka is a beautiful place to simply take a deep breath of Croatian nature.

Things to do near Krka National Park
The Krka river is vast, and you'll see more of the park by taking a scenic cruise and hiking. While being in nature is a treat for all, there are three sights are should be at the top of your list:
Skradinski Buk is made up of 17 cascades in a crescent shape with a gorgeous clear swimming area roped off below the falls. We recommend getting an early start and making this the day's first stop, as it gets busier as the day goes on. Beat the crowds by arriving at the Lozovac entrance before opening time.
Manojlovacki Slap is the tallest waterfall in the national park, with a 196 ft (60 m) drop across two cascades. It's a little off the main path inside a mossy canyon. We think it's worth the detour!
And finally, Visovac Island is a small picture-postcard island in the middle of the Krka River with a Franciscan monastery from 1445. While you could take a five-minute boat ride to the island, we think it's best appreciated from above, such as from the viewpoint of the monument to Croatian King Petar Svačić.
Where to Stay near Krka National Park
Krka National Park is about an hour from Split or Zadar, so you can easily day-trip from either of those cities. However, if you'd like to stay even closer, consider staying in Skradin, which is at the end of the national park. The other larger town nearby with more accommodation options is Sibenik.
8. Be Charmed by Rovinj
On the northern coast lies the idyllic and romantic Istria Peninsula, where we'll focus on the two more places to visit in Croatia. Rovinj is a smaller coastal town with under 15,000 inhabitants and a distinct Old Town with narrow, close-set buildings, red-tiled roofs, and cobblestone streets. Its enchanting port and buildings have caused Rovinj to land on Travel and Leisure's list of the most beautiful coastal towns in the world. Overlooking the city is the Church of St. Euphemia bell tower, which we recommend climbing for one of the best views of Rovinj. With pastel buildings and pasta dishes, you can feel the Italian influence as the town was part of the Venetian empire until the 18th century. With access to the locally farmed produce of Istria and delicious seafood, Rovinj is one of the best places to taste the confluence of Italian and Croatian.

Things to do in Rovinj
When on the Istria Peninsula, you must taste everything! Rovinj is a culinary destination where you can watch the local fishermen bring in their catch as you eat breakfast or go on an asparagus- or truffle-hunting expedition at the right time of year. Lean into the culinary scene with a cooking class or informational tour. Along with the seafood and olive oil, you must try the wine. Istria is a wine region, so seek out a wine bar with a view of the sunset or go on a wine tour to try Malvasia (a white wine) and Teran (a red wine). Either way, your palette will thank you.

Where to Stay in Rovinj
Since Rovinj is a small town, wherever you stay will be less than 40 minutes walking from the Old Town and even less to the nearest beach. As with the other cities, the Old Town will have the most historical sites, restaurants, and action. If you'd like to stay closer to the beaches, consider the southern neighborhood or look toward the east part of town for budget accommodations. And for families or couples looking for an even more peaceful vacation, consider the northern area or islands.

9. Eat Your Way Through Pula
The largest town on the Istria peninsula with a long history of shipbuilding and navy, with a more industrial and urban vibe of a modern city. Walk around town, and you'll see a mashup of architecture: a near-intact Roman arena, Venetian, Austro-Hungarian, and socialist buildings. The history of Pula is as layered as the flavors in its top-quality muscat, merlot, and cabernet sauvignon wines. Pula is larger and a little rough around the edges compared to Rovinj but offers the same culinary delights and access to the Istria region with additional festivals and city-wide celebrations.

Things to do in Pula
Pula's main attraction is a well-preserved Roman arena built in the first century. Initially used for gladiator fights until they were banned in the 5th century, the arena has continuously been used for gatherings throughout the centuries. Even today, you can catch the film festival, performances, or music concerts in the arena. If you want to stop by on a regular day, purchase your ticket online to avoid the lines. Some other historical sites include the old city walls, The Temple of Augustus in the Roman Forum, and the Triumphal Arch of the Sergii.

As with Rovinj, we recommend seeking out gastronomical experiences in or around Pula to embrace Istrian specialties, whether simply stopping by a farmer's market or going on a day tour. Be sure to source Chiavalon Olive Oil, Trapan Wines, and Kumparicka Cheese to try or take home.

Where to Stay in Pula
Some opt to stay in Pula over other towns on the Istrian peninsula for its affordable accommodations. For the quickest access to the historical landmarks, farmer's markets, and restaurants, consider staying in the city center. This area is great for first-timers and those who may not care about being close to the beach. Beach lovers could head 5km south to Verudela for full-service hotels or to the Stoja neighborhood for a mix of beachy with urban ambiance.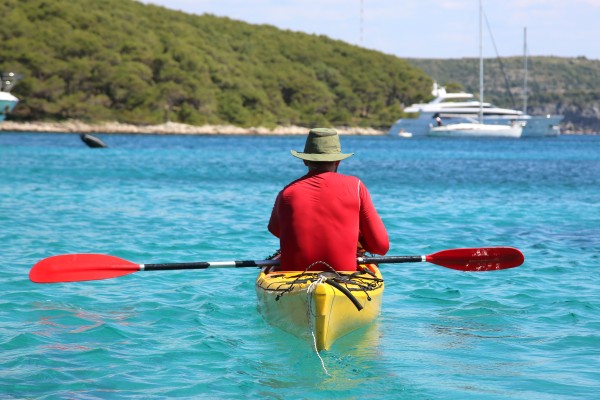 10. Discover More of the Dalmatian Coast
The glimmering Dalmatian Coast of Croatia stretches from Zadar in the north to Montenegro in the south, including the dozens of islands and islets spread out over the eastern Adriatic. We've covered lesser-known Zadar, bustling Split, historic Dubrovnik, and glamorous Hvar in the area, but we believe there are endless things to discover across Dalmatia. You can expect delightful weather, dramatic limestone cliffs, regional seafood, and homegrown wine across the entire area, which is why our Croatia itineraries and additional information are focused on the region.

Overall, you'll find a leisurely pace on the Dalmatian coast, with time spent socializing in coffee shops and indulging in meals made from the freshest ingredients. Taste homegrown wine or rakija (the local spirit made from fermented fruit) with the day's catch. Fish, shellfish, and octopus are standard seafood options, and due to the historic annexation by Italy, you'll notice classically Italian dishes like pasta and risotto. If nothing else, we recommend eating your way across the islands and coastline.

Things to do along the Dalmatian Coast
With so many islands to explore, water-based activities are a natural choice. To see more, consider island-hopping using the ferry system, sea kayaking, or paddle boarding to explore hidden coves, and take a dip to cool off. Be sure to watch out for beaches marked "FKK" (Freie Kunst und Kulture) because these are nudist beaches.

On land, discover history in the cobblestoned old towns of each city, or get some fresh air by hiking and biking across the islands. There are three fortresses and a cathedral that is worth visiting in Šibenik. Or, if national parks are more of your interest, consider visiting the marine reserve of Kornati National Park or head a little inland to experience the river magic of Krka National Park.
Where to Stay along the Dalmatian Coast
If you're looking for something quieter than the cities we've covered while still being picturesque with historical sights, consider Korčula. This low-key island has a walled Old Town on a peninsula and a mountain backdrop. People often use Korčula as an enjoyable stopover between Split and Dubrovnik. In addition to the main cities, there are accommodations across most islands where you can have a private getaway. Ferries are readily available to many islands and increase the number of routes in the high summer season.

Let's Plan Your Croatia Adventure
It's hard to beat a sun-drenched Croatian getaway with sprawling beaches, crystal-clear waters, and fresh seafood with a sunset view. We hope our list of favorite places to visit in Croatia helps you narrow down where to go and what to do in this dreamy country. For further inspiration and see how we've put a trip together, check our Croatian Adventure itinerary or bring the kids on our Croatian Family Vacation.