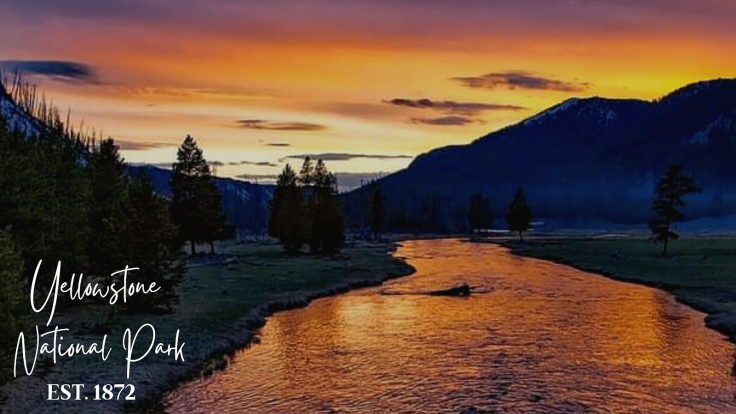 Have you been wondering...

When is the best time to visit Yellowstone?
It may sound cliché, but it is the truth! There is never a wrong time to visit Yellowstone National Park. Yellowstone is an incredibly popular travel destination and people are always visiting Yellowstone, even when it's raining, snowing, or the sun is shining – there's always something magnificent to see and do.
The best time to adventure in Yellowstone truly depends on the activities you're looking to participate in on your vacation. With so many exciting activities to choose from like hiking and horseback riding to snowmobiling to snowshoeing, when you choose to visit, you can do it all in Yellowstone.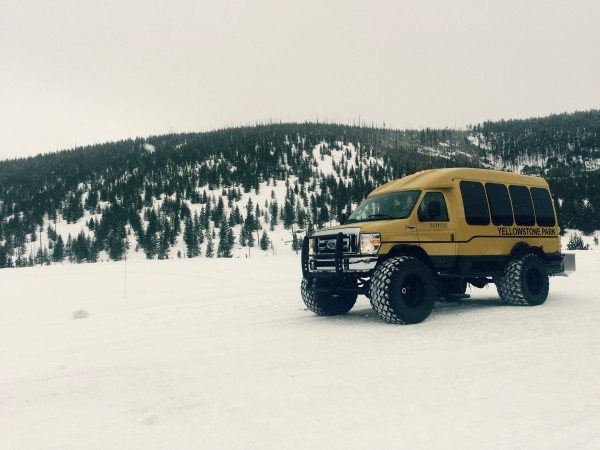 So when is the best time to visit Yellowstone?? Our answer is anytime... and often!! There are activities to fulfill your inner adventurer during every season.
If you love winter sports and snow, you should plan for a winter trip. If you want to focus your trip on wildlife watching, a summer trip would be best. Kayaking and rafting activities can be enjoyed from early spring to early fall... If you don't mind chilly water!
With no bad time to travel to Yellowstone, you should choose your trip based on the activities that excite you the most! While visiting Yellowstone, be sure not to miss out on the diverse environment and wildlife, infamous geysers like Old Faithful, and geothermal wonders like Grand Prismatic.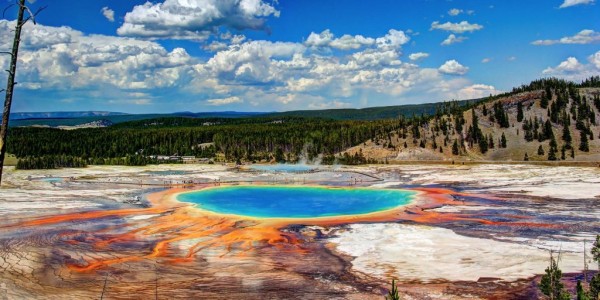 From majestic landscapes and natural wonders – like the Boiling River, Grand Canyon of the Yellowstone, and Mammoth Hot Springs, to name just a few – to the fascinating wildlife and ecosystem that calls Yellowstone home, you're guaranteed to have the trip of a lifetime on any of our Yellowstone tours.
Explore the Yellowstone Caldera and bear witness to the greatest concentration of geothermal features on the planet. Experience the eruption of Old Faithful, Yellowstone's icon, the most famous geyser in the world due to its "faithful" eruption times. Also, view the largest volume waterfall in the Rocky Mountains, Lower Yellowstone Falls, on every Yellowstone tour.
The perfect adventure for bikers, hikers, skiers, snowmobilers, horseback riders, and more, you're sure to find everything you need to stay active, enjoy great company, and explore the beautiful and bountiful Yellowstone National Park.
There's no place like it, and no one knows it better than Austin Adventures. Check out this blog by Austin Adventures' President and Yellowstone expert, Kasey Austin for more information about the Best Time to Visit Yellowstone National Park!
Yellowstone in Spring (March to July)
It is beautiful weather and relatively warm temperatures ranging between 40 – 70F. Springtime is a fantastic time of year to visit Yellowstone National Park (though, be aware that these are averages, and weather in Yellowstone can be quite unpredictable – so packing a few warm layers is a must!). Not classified as a peak travel time for Yellowstone; you'll experience far fewer crowds as a result. While still being able to take advantage of many activities like hiking and biking.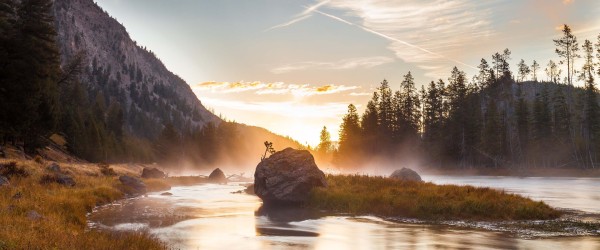 Pros of Visiting in Spring
Baby season! Wildlife babies are out and about and can first be seen from April – June

Park has very few visitors March-May; June starts to pick up as kids get out of school

The landscape changes drastically from a winter wonderland to a bright, green terrain

Bears begin coming out of hibernation anytime from March on and are readily spotted

The first spring flowers begin to pop up out of the recently snow-laden soil
Cons of Visiting in Spring
It can be too snowy for summer activities and not snowy enough for winter activities

Trails can be quite snowy and/or muddy through June

Lodges and facilities open on a staggered schedule which can make planning challenging

Roads throughout the park open on different dates, conditions permitting

Weather can be unpredictable with snowstorms occurring through May (sometimes later)
Yellowstone in Summer (July to September)
With temperatures ranging between 58 – 80F at their height, it's no wonder that the summer months (particularly July & August) are the most popular time to visit Yellowstone. Comfortable enough to sleep in the great outdoors and align correctly with school holidays, This park is often packed with visitors during the summer. During peak season time, all of the Park's facilities are open to enjoy, and the weather is perfect for all sorts of outdoor activities.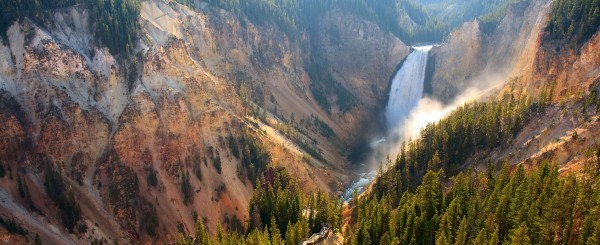 Pros of Visiting in Summer
Great weather includes cool, brisk mornings and warm, sunny afternoons

Everything is open – roads, entrances, lodges, restaurants, trails, etc.

Wildflowers pop on the open hillsides June – August

Wildlife abound and are best seen at dawn and dusk when temperatures are cool

Limitless activities will keep you busy from sunrise to sunset
Cons of Visiting in Summer
Crowds are at their peak all summer long which can impact experience at popular sites

Afternoon thunderstorms can put a damper on outdoor plans

"Wildfire season" can severely alter air and view quality, although the timing is unpredictable

There's almost too much to do – don't over plan and keep in mind travel time can be long

Pre-planning and booking is essential as lodging and camping can fill up a year in advance
Yellowstone in Fall (September to November)
Another fantastic time of year to visit Yellowstone; fall is relatively mild and is the perfect time of year for outdoor adventures, including hiking, watching wildlife, and more. So, the surrounding nature is at its finest, and crowds are beginning to dwindle, leaving you the perfect opportunity to enjoy the beauty of this national park.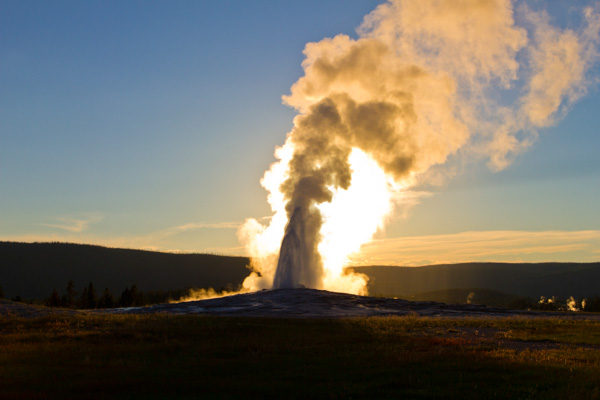 Pros of Visiting in Fall
It's an experience in and of itself to hear an elk's bugle during the fall rutting season

Wildlife appears to be at their healthiest after a long, prosperous summer in the park

Bull elk, moose, and deer showcase their handsome antlers

Beautiful photography with the changing colors of the aspens – especially the north part of the park

Crowds die down to practically nothing once September rolls into October
Cons of Visiting in Fall
Roads begin to close down for the season and sometimes close in the blink of an eye

Unpredictable weather – you never know when the first snow is going to fly!

Advanced planning required for staggered lodge and facility closures

Just like the spring, trails can get very muddy or snowy

Many of the businesses at the park's "entrance towns" close down for a much-needed break
Yellowstone in Winter (December to March)
Winter in Yellowstone is a perfect time to explore without having to battle with buses filled with tourists. Expect a few inches of snowfall and temperatures often below freezing. Still, as long as you pack the right gear, you'll be able to enjoy a variety of activities, including snowshoeing, cross-country skiing, skating, snowmobiling, and more!
Pros of Visiting in Winter
More breathing room – less than 3% of park visitors visit during this time

Winter activities abound and there's something for everyone

The wildlife is out, especially at lower elevations near the park's West and North Entrances

A stay at the Old Faithful Snow Lodge or Mammoth Hotel feels cozy and exclusive

Abundant winter photography opportunities of snowy landscapes and frost-laden wildlife
Cons of Visiting in Winter
Most roads are closed due to high snowpack

Nearly all lodges and other facilities are closed due to road closures

Accessibility can be challenging and expensive if you plan to make the trip to Old Faithful

It's….well, cold! (Battle against this by dressing in layers!)

Bears are in hibernation but you can still see them at the Grizzly & Wolf Discovery Center
Yellowstone in Winter is a snow-lovers dream. Relax and enjoy a customized itinerary through Big Sky country and Yellowstone on this incredible Montana Winter Vacation. Sip hot chocolate after a long day of snowshoeing through Lamar Valley and exploring Mammoth Hot Springs. Travel by a horse-drawn sleigh through the snow across Big Sky and Yellowstone National Park.
Click here to learn about all of the memorable Yellowstone National Park Vacations with Austin Adventures.