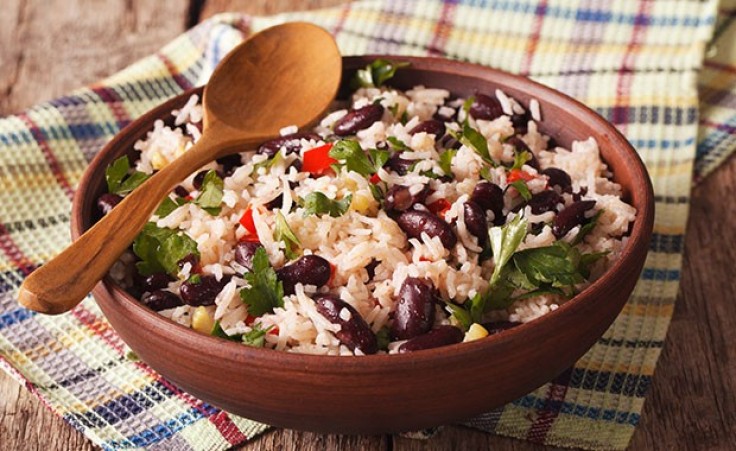 Bring the spice of Costa Rica to your kitchen with this authentic Rice and Beans recipe. Translated in Spanish to mean "Spotted Rooster" this native dish can be served with scrambled eggs as a filling breakfast or as a nutritious gluten-free snack for any time of day!
Ingredients:
2 cups of cooked white short grain rice 1 cup of cooked red beans 1/2 cup of Salsa Lizano* 1/3 red pepper (chopped) 1/3 white onion (chopped) 1/2 tablespoon of finely chopped garlic 1/3 cup of chopped cilantro
Preparation:
Sauté the onions, pepper, and garlic in a large pan
Add the cooked beans and the Salsa Lizano
Simmer over medium heat, stirring occasionally for 5 minutes
Stir in the cooked rice
Simmer on very low heat for 20 minutes, stirring occasionally until all excess liquid is absorbed
Fold in the fresh cut cilantro
Serve warm
*Salsa Lizano is a signature sauce of Costa Rica. If it is unavailable at specialty shops, try substituting a blend of Worchester Sauce and Red Picante (Spicy) Sauce.