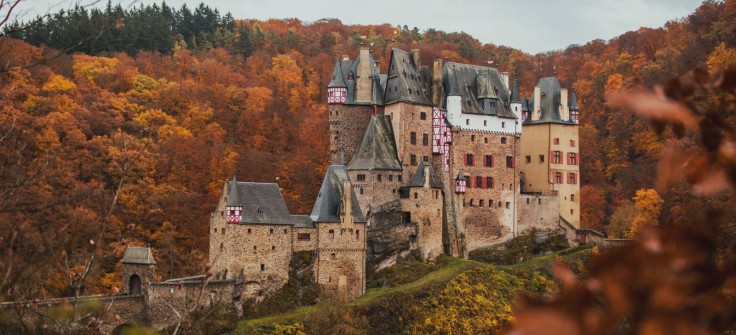 Next Up: Europe
You've done your research, fully confident that Europe is definitely next on your list. So when's the best time to go, you wonder? After all, summer is classic holiday time for both European locals and foreigners alike, while Winter, you hear, is magical with Christmas cheer and festive markets. Spring is glorious in full bloom and reawakening. But what about your favorite season? How is Europe in Fall when all of the tourists have gone and the farmers' work is finished? All of the tourists have gone... Hmm, you think.
Five Sensible Reasons to Visit Europe in the Fall
In Summer, happy travelers flock to the iconic cultural gems of Europe. Museums are packed, trains are stuffy, beaches are colored in with pasty, swimsuit-clad bodies lathered in sunscreen. Foreign sights, sounds, smells and incessant heat fill the streets and your senses with an overwhelming mezcla of stimulation. But then comes September when the travelers have bon voyaged to their respective homelands and the locals are returning to their routines. While museums might have shorter visiting hours, trains might not run as frequently and the beaches are too cold to enjoy, imagine enlivening all five senses in a whole new way without the distractions of high temperatures and hordes of people.

Reason Number One: Sounds of Silence
Cleared of the holiday masses, tranquil stradas in quaint Italian villages and rues along glitzy Parisian sidewalks await your curious feet. As you stroll these idyllic scenes, discover the joyous sounds of normal, everyday life. Dogs bark, market stalls buzz, music from folk festivals, dancing tunes at cafes and homespun piano practicing pour from open windows over cobblestone streets.
Crisping foliage rustles around you as your footsteps crunch fallen yellow and orange leaves. Crackling fires at the end of the day add extra merriment over clinking glasses of aperitifs shared with new friends as freshly-harvested wine pours from vintage bottles culminating in a cacophony of seasonal sounds otherwise muted by crowds of tourists and busier times.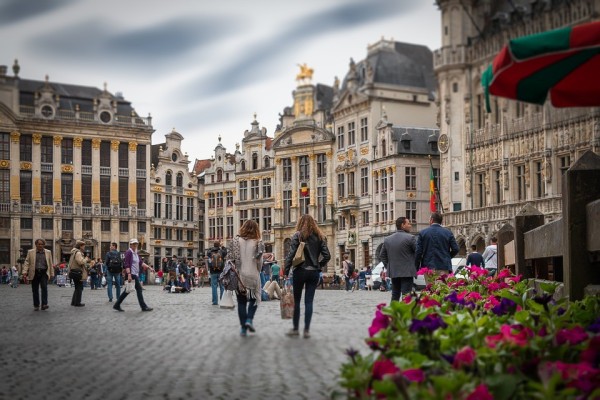 Reason Number Two: Tasty Treats
After all of that walking, surely you've worked up an appetite. Lucky for you, Fall not only marks the end of tourist season but also the end of growing season. And as farmers reap the fruits of their labor, you're invited to partake. F
rom pepper festivals in the south of France to Oktoberfest in Germany, celebrations of food and beverage brighten up the greyer days of autumn. No fret should the weather turn damp; fall rain means forest fungi. Folks forage wild mushrooms and truffles (oh truffles!) and - BANG - cuisine just got more interesting. Cap off these savory meals with roasted chestnuts or sips of Armagnac. So c'est bon.

Reason Number Three: Cooler Climes
Summer heat across Europe can be relentlessly punishing to outdoor explorers, so waiting till September when the temps have cooled means exploring without the distraction of the sizzling sun. Chillier days also mean longer walks in parks and more cuddling at night by firesides. Wander around pedestrian-friendly cities as you indulge in some leaf-peeping by day and, thanks to earlier sunsets, enjoy a different perspective of architecture as historic monuments are lit up by night.
Your packing list for fall varies as well: vibrant woolen scarves, warm jackets and a good pair of mittens go into your suitcase alongside good rain gear. Though many parts of Europe experience seasonal dampness and more melancholy skies, don't bother packing an umbrella for the Mediterranean countries. Should the need arise, buy a cheap one from a street vendor. After all, al fresco markets stay open through mid-November.

Reason Number Four: Colorful Trees
Whether the sky is gray or blue, rich autumn brilliance welcomes your wandering eyes and ready camera in cities often overcrowded in more touristy months. You quickly learn to appreciate when the sun shines and warm light filters through multicolored trees reflecting in canals and waterways.
And when it's rainy or cloudy out, your lens finds joy in capturing other amblers donning umbrellas while splashing through puddles. Old buildings cloaked in crimson and golden vines serve as perfect backdrops to these scenes and you're quite content to take home photos full of character and maybe even a bit of drama.
Reason Number Five: Clearer Air
From the steaming cup of hot cocoa in your hands to the mouthwatering fragrance of fresh truffles over your morning eggs, scintillating smells abound in autumnal Europe. Forest floors take on a must from recent rains and freshly-pressed grapes procure earthy aromas as you anxiously await that first sip of wine.
Drops of precipitation flush out the staleness of drier weather and crisp breezes revitalize your soul putting an extra pep in your step and reaffirming that fall is definitely your favorite season to travel in Europe.
Cheaper airline tickets don't hurt either.