Dear friends and fellow travelers,
And you thought I forgot? Or maybe you just hoped I did? As they say, better late than never, so here is this month's Muse.
As we get ready for the biggest holiday travel weekend of the year, the biggest in a few years, an estimated 47.7 million Americans are expected to hit the roads, campgrounds, and lodges this weekend. As we wrap up our first FULL month of travel in our National Parks, no one has become more aware of this increased interest than the crew here at Austin Adventures.
We are experiencing it every day in and around our cherished National Parks. Travel is back and back BIG. We are still dealing with what I call the "COVID Hangover" (closed restaurants, limited service, staffing, and more), all coming when we are seeing record visitation every day. I know I have said this before, this is where the value of a Tour Operator and Experienced, Exceptional Guides really shines through.
Our job is to work tirelessly behind the scenes so that your experience is nothing but the best and we take the stress out of navigating the COVID Hangover! Are we perfect? Far from it! But we truly enjoy the work of crafting your perfect vacation.
Don't just take my word for it, hear what this traveler had to say about last month's trip. "This was a fabulous, well-curated trip. COVID made everything a little more challenging and I am pretty sure the guides were making many adjustments on the fly, but we were blissfully unaware. I feel like we saw the best of Yellowstone and had many experiences we would have missed if we had been trying to navigate this ourselves with a guidebook. It was so nice to just relax and take it all in without having to worry about any of the logistics."
Pamela | Yellowstone Hike Adventure
They say a picture speaks a thousand words, check out this selection of images from our amazing guides, including a few from our #1 Photographer Andy Austin, of our latest Montana Adventure.
While we are nearing a "Sold Out" Sumer of 2021, it's time to get ahead of the game and think about 2022. We are already at a record pace for next year and excited to be adding destinations and departures to keep up with the demand.
If having the best selection of trips and dates isn't enough to motivate you to plan ahead, how about one more week of 2022 Travel at 2020 (which was actually 2019) Pricing? Yes, we are behind and have not gotten our 2022 prices posted yet, and as soon as we do, we will be going to 2022 pricing across all programs. Our loss is your gain!
Inside scoop, we are looking at having posted up by the 10th of July. Call us today to get on your way. For more insight and inspiration, check out our National Parks page. One last quick reminder, we launched our new Facebook Group "The Adventurers Club". We have already had one giveaway, an Andy Austin original print of the Tetons. We are committed to our travel community and this is just one more way of staying connected.
We hope to build a true community with special insights, offers, and occasional giveaways. If you are not a member yet, head on over to our Facebook page and join today. I promise you won't regret it!
That's more than enough for this month. I don't know about you, but I need to get packed up for the weekend. Please be careful out there! And let's not forget the true meaning or spirit of the holiday this Independence Day. To quote the great MLK…. "From Every Mountainside, Let Freedom Ring".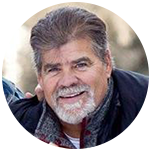 Dan Austin CEO & Founder