Mountains can take on different meanings for everyone—inspirations, challenges, something to hike or climb, a force that returns us to nature. When you inhale that first breath of fresh, crisp mountain air of the Canadian Rockies, you'll find this mountain range does all this and more.
The Canadian Rockies contain a lifetime of adventure, must-see destinations, and things to do. Many of us don't have a lifetime to vacation. Fortunately, we've been in the travel business for a long time, and we're going to let you in on a few how-to tricks so that your vacation to Canada becomes an epic adventure.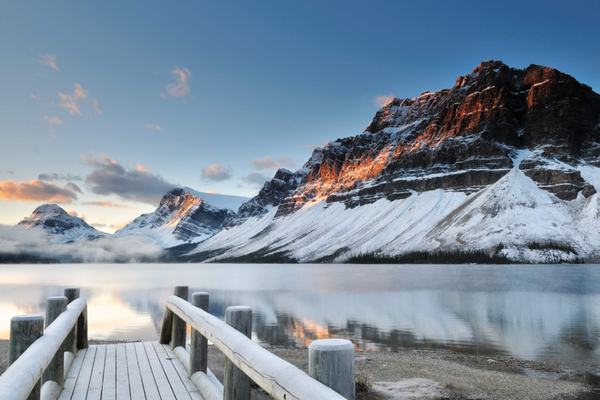 How-to Explore:
Here's the challenge we all face when traveling: what do we do when we get there? Chances are you have a limited time to spend, maybe five to seven days. We'll be honest with you, from Banff to the Purcell Mountains in British Columbia, there's no way you are going to unpack the lifetime of adventure the Canadian Rockies have to offer in five days.
So, decisions need to be made. Come to the table with a plan. Jot down your values and how this trip might align with them. For example, is this trip mostly about excitement? Or do you want to learn about the Canadian landscape and history along the way?
Defining your values will help you prioritize your wish list, and separate the can't-live-without experiences and the maybe-next-time to-dos.
Pro tip: While crafting your itinerary, remember that Canada's weather can be unpredictable. So, don't just narrow it down to Plan A. Come prepared with Plan B and C as well. This is where the value of a tour operator comes in. We've been exploring the Canadian Rockies for years. We've planned for every condition. So if it's pouring rain, you won't have to sit in your hotel watching Netflix—we've got you covered!
Austin Adventure's Canadian Rockies guide Will Woods demonstrates Austin Adventures signature WOW moments
How-to Maximize Your Adventure Vacation Game Plan:
So you got your list of must-sees: Banff National Park, Lake Louise, maybe even Johnston Canyon. How do you plan your itinerary to maximize your experience?
It can be overwhelming and first-time travelers usually try to cram a month's worth of adventure into a week's vacation. Cramming isn't the answer. Your vacation isn't a checklist. Explore smarter, not harder.
Don't burnout. Here's a trick to maximize your experience without feeling the burnout: When we plan itineraries, we ask "what's the story" that the land, the history, and the people tell? Then we figure how to tell it, and it's not always best told by the hot spot tourist destinations.
The Canadian Rockies tells us a story about glaciers, canyons, wildlife, mountain scenery, and, don't forget, the alpine. Pick four or five activities that are going to tell your story. You'll find that they aren't always the hot spot destination.
In fact, hiking the trail less travel often gives you a better story. It's the great thing about Canada, there's not just one mountain with great trails and jaw-dropping panoramic scenes, the whole place is full of them and they are all world-class.
So, when you're researching your can't-live-without experiences, remember that while the turquoise-blue allure of Lake Louise is a must see, hiking up the Sentinel Pass and looking down at the turquoise depths of Moraine Lake is even better— because it's away from the crowds so you get that true on-top-of-the-world experience.
Pro tip: Call around and find people who have been there. We don't plan itineraries from behind a computer screen. We take a boots-on-the-ground approach. We rely on personal experience and knowledgeable guides. They live, work, and play in the Canadian Rockies, and they're experts on everything Canada: which destinations are overrated, the best trails, eateries.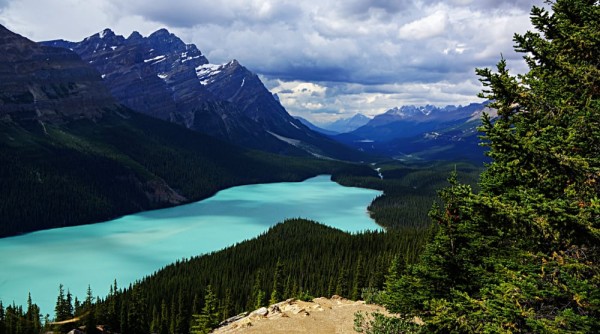 How-to Explore Beyond the Beaten Path: Our Must-Sees Road Map
So, you got your list narrowed down and you're ready to plan your trip. Here's three must-sees from the experts at Austin Adventures: Best for unplugging: Sunshine Meadows.
Literally off-the-beaten path, there are no roads to Sunshine Meadows. You'll either hike or ride a gondola; either way enjoy 360 degrees of panoramic views of the some of the best alpine meadows in the region. Vibrant eye-popping wildflowers bloom in the spring and throughout the summer, making Sunshine Meadows one of the best hikes the Canadian Rockies has to offer.
Best for a Unique Experience: Athabasca Glacier. One of the largest non-polar ice fields in the world. It's a glacier you can actually walk on if you're properly prepared. The cool thing about Athabasca is that it is never the same twice! It's constantly moving and shifting—opening up new crevasses and offering a once-in-a-lifetime opportunity to see the history of Canada's glacial landscape in motion.
Best for that Top-of-the-World Feeling: Sentinel Pass. One of the top-rated hiking trails in Banff. At the top, enjoy a striking view of uniquely formed rock spires and snow-capped mountain peaks while you look down at the world below.
The views from up here are just too good to pass up. Let's face it, planning the perfect adventure vacation is a lot of work. It's hard to fully enjoy travel when the planning falls on your shoulders. And are you really on vacation if you're sweating over the details the whole time? Rather than crafting your own itineraries from scratch, why not reward yourself with an expertly-crafted Canadian Rockies vacation from Austin Adventures?