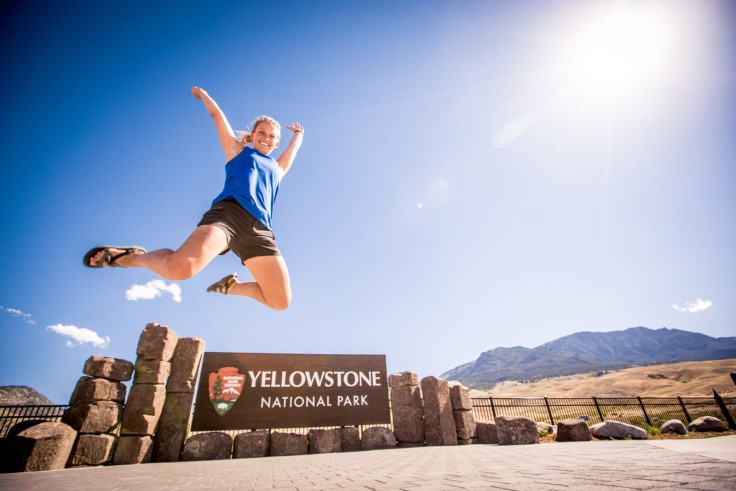 Between the wildlife, geothermal activity, mountains, valleys, and canyons, there are endless things to discover. Whether you are looking to explore something new or dodge some of the crowd, here are 10 of the best things to do in Yellowstone National Park.
10 Best Things to Do in Yellowstone National Park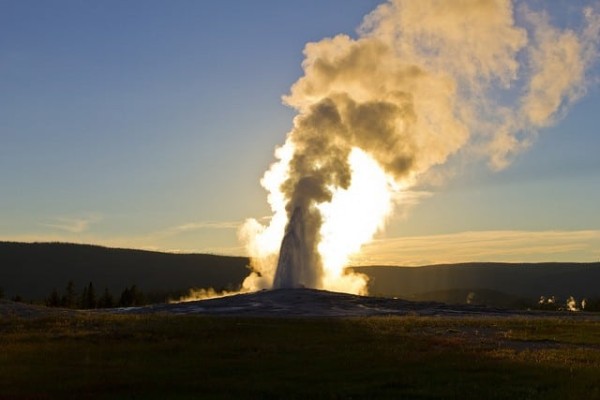 1 - Watch Old Faithful Erupt and Observe the Upper Geyser Basin
There is nothing quite like the anticipation that builds before watching Old Faithful erupt. As the world's most famous geyser, you might be surprised that it only erupts every hour and a half, plus or minus 10 minutes. However, once it erupts, it will continue for 3 to 5 minutes once it erupts. Standing up to its name, Old Faithful has been so regular over the decades that the visitor's center can predict the next eruption.
There are a couple of places to watch Old Faithful's eruption. For a front-row seat on the boardwalk, get there 20 to 30 minutes early as it gets very crowded. Alternatively, you can hike 1.1 miles to Observation Point to view the spectacle from above with fewer crowds. For a relaxed and casual view, grab a drink at the Old Faithful Inn and head out to the viewing platform. We recommend pairing Old Faithful with a hike around the Upper Geyser Basin.
In the 1-square-mile basin, there are over 150 geothermal features and other geysers to witness. Park Rangers can predict the five largest geysers, including Castle, Daisy, Grand, Riverside, and Old Faithful. Stop by the Old Faithful Visitor's Center first to get the predictions and plan your hikes around the geyser activities. With luck, you will be able to see more than one eruption.

2 - Visit Grand Prismatic Spring
The vibrant colors and the giant size make Grand Prismatic Spring a wonder to behold and photograph. With energetic yellow, orange, green, and blue bands, it is likely you first saw an image of Grand Prismatic Spring in a textbox about geothermal activity.
Heat-loving bacteria create the colors and thrive in water heated from 121 feet (over ten stories) below the earth's surface. With near-boiling temperatures, staying on the boardwalk trail is smart and safe. You can also see Opal Pool, Turquoise Pool, and Excelsior Geyser Crater by making a loop on the boardwalk.
Back in the late 1800s, the Excelsior Geyser's eruption would reach over 300 feet. It went dormant in the 20th century, except for two days in 1985. Now, it is a vibrant blue pool and a reminder of the constantly changing conditions in Yellowstone National Park.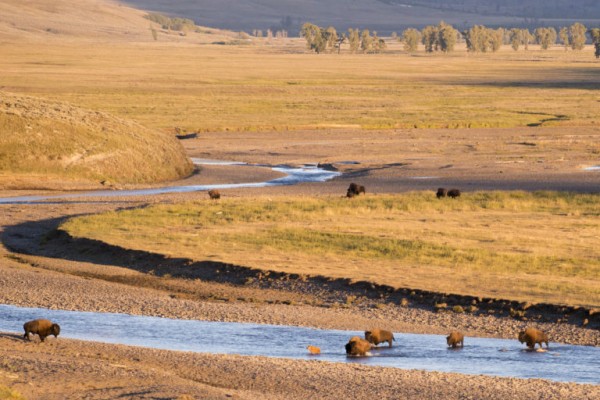 3 - Spot Wildlife in Lamar Valley
Often called America's Serengeti, the expansive Lamar Valley in Yellowstone is one of the best places to spot large mammals like bison, elk, wolves, and grizzly bears.
At times, walking will be faster than driving through the Lamar Valley, with traffic moving slowly to allow bison to cross the road. This is your cue to slow down and enjoy the grand views.
Bison rule the Lamar Valley. Although large and typically grazing, when agitated, they can run three times faster than humans and potentially charge at humans in this agitated state. The National Park Service recommends staying at least 25 yards (21 meters) away from bison and elk. It's also grizzly bear territory! Stay at least 100 yards (91 meters) away from bears and wolves. Animals are most active at sunrise and sunset. Take a drive at these times of day for the best chance of wildlife spotting.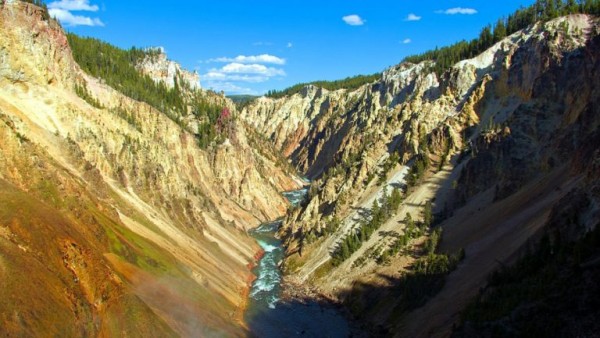 4 - Hike or Sightsee the Grand Canyon of Yellowstone
Exactly how the Colorado River cut through the rocks in Arizona, the Yellowstone River eroded the softer volcanic layers to create the Grand Canyon of Yellowstone. The Grand Canyon of Yellowstone is 24 miles long and 1,200 feet at its deepest, with the opportunity to hike or drive along both rims and take in the sights.
What makes the Grand Canyon of Yellowstone so striking is the variety of colors on the canyon walls and the massive waterfalls. Reds, oranges, and golds are typical and may indicate oxidation of iron compounds, whereas pastels may help you pinpoint where hot springs and steam vents are located.
Upper and Lower Falls provide a focal point for your visit to the Grand Canyon of Yellowstone. Artist Point is one of the most famous viewpoints in the Canyon, and for a good reason - it offers a fantastic view of Lower Falls! Lower Falls has an uninterrupted 308-foot drop with the mist creating waterfalls under the right conditions. Head to Upper Falls for a challenging but good hike to a platform on the waterfall's brink, where you can watch the water tumble over the edge.
Hikes around the Grand Canyon of Yellowstone range from short walks to viewpoints to more strenuous hikes that allow you to enter the Canyon for new perspectives. Some of the highlights include Artist's Point, Sunset Point, Uncle Tom's Trail, Upper Falls View, and a hike to Point Sublime. While making your itinerary, we recommend buffering more time at the Grand Canyon of Yellowstone.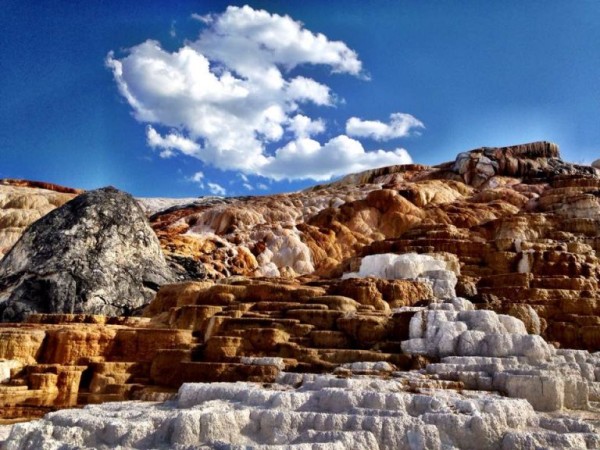 5 - Watch the Formation of Mammoth Hot Springs
With two boardwalk trails and over 50 hot springs, you can practically watch the terraces form as hot water brings dissolved limestone and calcium carbonate to the surface. Some of the limestone travertine and calcium carbonate are deposited as a white, chalky mineral built up to be a unique geological feature to see in Yellowstone National Park.
Some areas of Mammoth Hot Springs have been known to grow as quickly as three millimeters a day and have served as a good timekeeper for scientists studying the region. Get a closer look at the hot springs by walking the 1.75-mile boardwalk trails. Although a short course, bring water because it can get hot. You can check out Liberty Cap and Minerva Spring on the lower terrace. The Upper Terraces include Prospect Terrace, New Highland Terrace, Orange Spring Mound, Bath Lake, White Elephant Back Terrace, and Angel Terrace.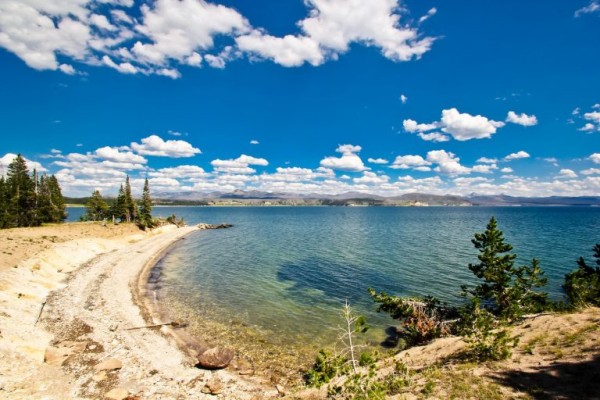 6 - Kayak on Yellowstone Lake
With the same name as the park, Yellowstone Lake is roughly 20 miles long by 14 miles wide. You can explore calm mirrored coves or check out steam vents near the shore with a view of the mountains in the distance. Go with a guide to ensure you get the best experience, provide the kayaks, and give you tips to stay upright. With water temperatures only reaching 41°F (5°C), you will not want to stay in the water for long! The higher altitude allows the large lake to freeze each December or early January. That said, kayaking is only available in summer!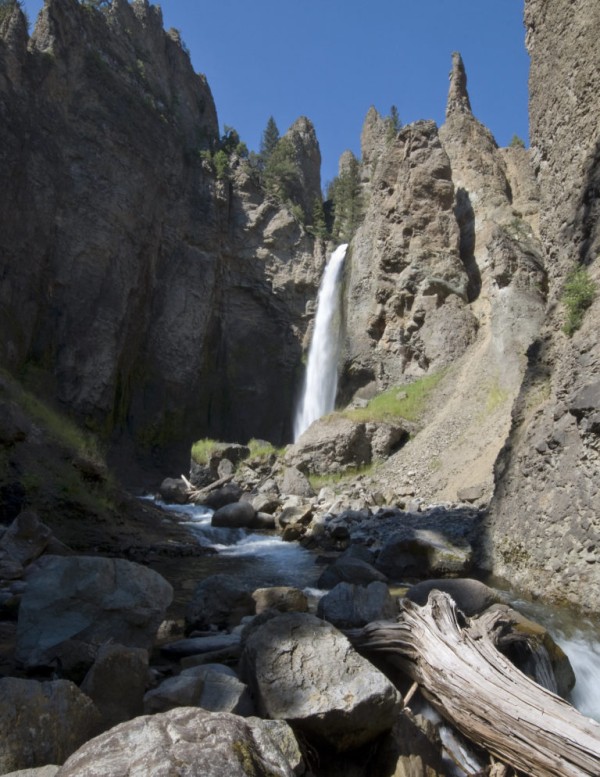 7 - Get a Photo at Tower Fall
The dramatic Tower Fall was first photographed in 1871 by William Henry Jackson and has captivated travelers for over 150 years. Several rock towers reach skyward at the top of the cliff while water plunges 132 feet below. The contrast and uninterrupted fall make this short and accessible viewpoint an absolute must-do while in Yellowstone National Park.
In 2021, the National Park service paved the 150-foot path to the outlook and adjusted the parking area to make it more accessible and safer. Due to erosion, you can no longer hike down to the base of Tower Fall. However, you can hike a 1.5 round-trip trail beyond the overlook to see Tower Creek converge with the Yellowstone River. Keep an eye out for wildlife if you add on the extra walk!
8 - Hike Mt. Washburn
For panoramic views of Yellowstone National Park, a bit of climbing is required. The 6.8-mile moderately difficult trail to Mt. Washburn peaks at a 10,243-foot summit and is often cited as the park's best hike. We also think it's an excellent hike for acclimatization! From the peak, you will be able to appreciate the expansiveness of the national park and even Grand Teton's peak, 50 miles in the distance.
On the trail, you might see wildlife not always visible in the open valleys, like bighorn sheep. Grizzly and black bears may be roaming around the hillside, so be sure to pack bear spray on this hike with sunscreen, water, and snacks. Start early in the morning to avoid crowds and the potential for afternoon thunderstorms in the summer.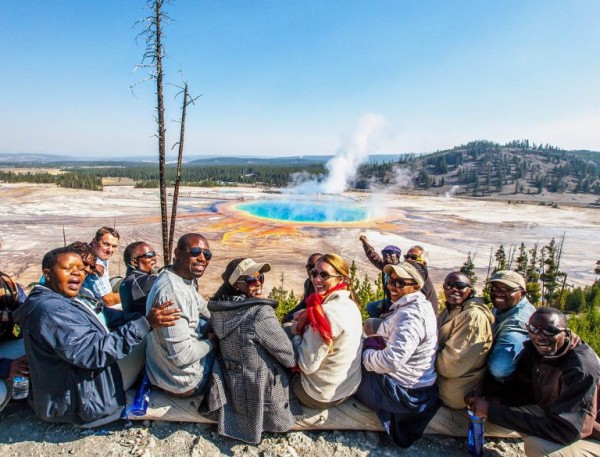 9 - Book a Yellowstone Guided Tour
Finding a campsite or lodging near Yellowstone can be difficult if you don't book well in advance. Let alone finding things to do! Booking a full vacation package can sometimes take care of that for you, even if you book later in the season. The Best Yellowstone vacation packages often include lodging, transportation, guides, and more. Naturally, we recommend booking a trip like this because we experience the value of guided trips day in and day out. Taking the stress out of your trip is hands down the best part of joining a guided tour, closely followed by the expertise of your guides to take you to the popular and lesser-known places.
10 - Connect the Best Sites on the Yellowstone Grand Loop Road Scenic Drive
The Yellowstone Grand Loop Road is a 140-mile scenic drive through the heart of Yellowstone. Initially designed in 1914 and paved in the 1940s, the scenic drive connects many of the park's most iconic sights mentioned above, with the opportunity to spot wildlife and take in the mountain scenery along the way. Just don't expect to speed through the park. The speed limit hovers around 45 mph, with traffic often stopped due to wildlife, like bison, crossing the road.
The entire drive can take 4 - 7 hours, and we recommend breaking it up to explore each area further. If you want to experience the interior of Yellowstone in winter, you'll need to catch a snow coach or snowmobile as the road closes to regular vehicles and re-opens typically by mid-April.
Things to do in Yellowstone with Kids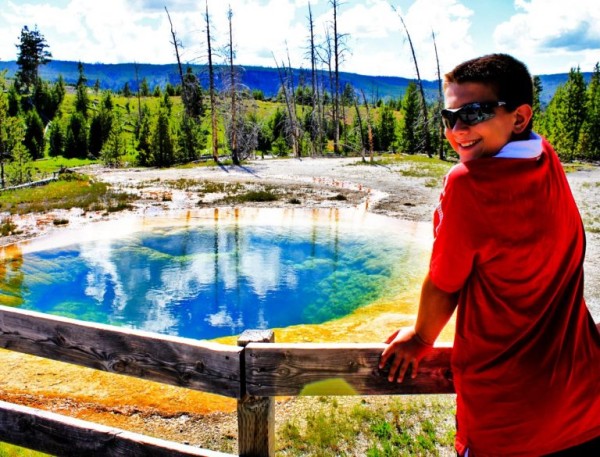 With many short trails, accessible viewpoints, and engaging sights like waterfalls and geysers, Yellowstone National Park is one of the best national parks to experience with kids. You can see who can spot the most wildlife, giggle at the belches and burbs of the mud pots, let the anticipation build while waiting for a geyser, and swim in natural hot springs. Here are a few more ideas, and a couple from our Yellowstone Family Vacation:
Explore the magical Upper Geyser Basin, home to the famed Old Faithful geyser and many other neat geothermal features

Marvel at the colors in Grand Prismatic Spring

Hike the Wapiti Trail for an up-close view of Yellowstone Lake

Spot rainbows created by the waterfalls in the Grand Canyon of the Yellowstone

Walk with the wildlife of Yellowstone at the Grizzly and Wolf Discovery Center

Keep an eye out for elk and bison dotting the sagebrush-covered hills on a drive through Hayden Valley

Participate in the Junior Ranger Program at Yellowstone National Park
The Junior Park Ranger program that the National Park Service offers is fun and engaging for all ages. Observe, identify, and explore Yellowstone like a real Park Ranger! Then go out to see if you can spot different plant and animal species like elk, bison, foxes, and wildflowers. Not only fun for kids, but it's also great for everyone to learn about Yellowstone's local flora and fauna and inspire care for our environment.
Things to do in Yellowstone during Winter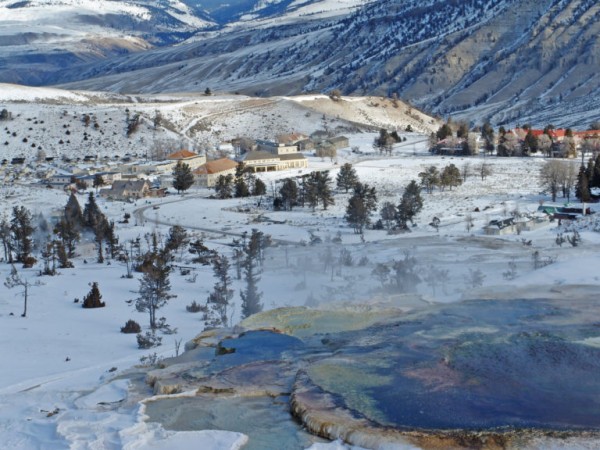 Yellowstone in winter features an array of winter sports but without summertime crowds. With many of the major roads closed, you will get used to snowmobiling and snowcat transportation and experience the famous sights from a whole new perspective. You can warm up with hot chocolate after snowshoeing through the Lamar Valley and exploring Mammoth Hot Springs. Or try your hand at cross-country skiing, dog sledding, or snowboarding in Big Sky Country.
One thing that doesn't disappear is the opportunity to photograph bison in the national park. They will be easier to spot on a blanket of fresh snow. If you are willing to wear a few more layers, you can soak in the snow-covered glory of the park. Highlights from our Yellowstone Winter Adventure include:
Hop aboard a private snow coach from Mammoth to Old Faithful, with a stop at the Grand Canyon of Yellowstone

Leave behind yeti-sized footprints in the snow as you trek to Tower Fall in snowshoes

Watch snow-covered bison, trumpeter swans, wolves, and coyotes vie for food in Lamar Valley

Spend four nights in Yellowstone National Park, waking up to pristine landscapes

Walk amongst ice-covered trees and between fascinating thermal features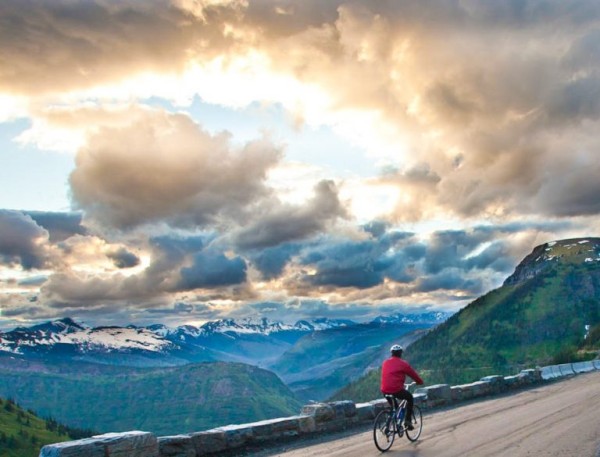 Things to do Near Yellowstone
The beauty you see in Yellowstone does not end at the boundary of the National Park. Montana has 77 named mountain ranges stretching from north to south, so there are plenty of wild places to explore. Just north of Yellowstone National Park, Paradise Valley is a 53-mile-long scenic river valley between snow-capped mountains. With beauty in every direction, you could head north to Glacier National Park via the Beartooth Highway. Or head down to Jackson Hole and see Grand Teton National Park.
Austin Adventures goes to all three National parks on our Yellowstone, Glacier & Grand Teton National Parks Adventure. A couple more ideas from our Yellowstone and Big Sky Vacation include activities that are just a beautiful, but not necessarily in a national park:
Spot wildflowers and wildlife on a backcountry trek to breathtaking Beehive Basin in Gallatin National Forest

Raft Class II-III rapids through postcard-perfect valleys and ranchlands

Ride horseback with a fourth-generation Montana cowboy and learn the fascinating stories of life on a ranch

Relax and recharge with a soak in a soothing pool fed by natural hot spring waters at Chico Hot Springs Resort

Zipline across the Gallatin River on an exhilarating trip that you won't soon forget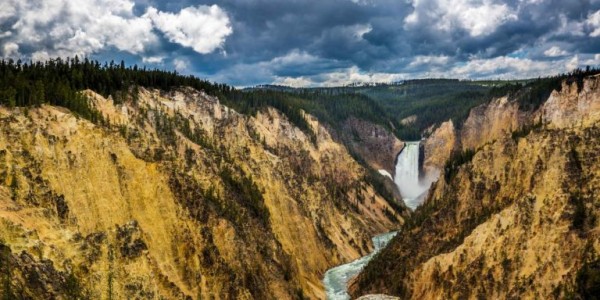 About Yellowstone National Park
Paintings, photographs, and sketches of the Yellowstone region moved lawmakers to do something extraordinary in 1872 - create the world's first national park where land is federally protected for future generations. Thanks to this protection, we each have a chance to explore the dramatic landscapes and abundant wildlife across Yellowstone National Park's 2.2 million acres of land.
In Yellowstone National Park, you can watch water tumble down 308 feet at Lower Falls and get caught in a bison traffic jam as they leisurely cross the road through the Lamar or Haden Valleys. You can feel the anticipation build before Old Faithful erupts, followed by a boardwalk hike to see a rainbow of colors at Grand Prismatic Spring.
In addition to this list, our Yellowstone tours bring you to the incredible highlights of this national park, led by a knowledgeable guide who brings the park to life and helps you spot wildlife along the way. With seasonal activities year round, there are countless opinions on when the best time to visit Yellowstone is. Our team loves the fabulous weather in the summer, the quiet seclusion of the park in the winter, and all the incredible times in between. With Yellowstone in our backyard, we head there often and all year long. With decades of experience and Yellowstone in our own backyard, Austin Adventures knows this region better than many. Our Montana and Wyoming guides live and breathe the land here, and we would be happy to show you around. We can also help you decide which vacation is right for you.
Contact us via phone or email to start a conversation about visiting Montana, Wyoming, or another destination.
Common Questions We Often Hear When Planning Things to do in Yellowstone
What is the best month to visit Yellowstone
The best time to visit Yellowstone National Park is… anytime! There are activities to fulfill your inner adventurer for all seasons. For a pristine landscape and snow sports, plan a trip in late winter when the days are a little longer. A summer trip would be more suitable for easy access throughout the park, unimpeded hiking, and horseback riding. Old Faithful, Mammoth Springs, and Grand Prismatic Spring continue throughout the year, so you can expect to see them in spring and fall. Read through our best time to visit Yellowstone blog post for more detailed pros and cons of each season.
Can you access the park in winter?
Yellowstone National Park is open to visitors year-round, but getting around in winter requires a little more planning. The park closes many of the roads in the fall due to snow, and car travel is no longer an option. Instead, visitors can enter the park via snowmobile, snow coach, snowshoe, and cross-country ski. Although trickier, we think it is an extra exciting way to experience the park and the major highlights.
What wildlife can I see in Yellowstone National Park?
With 67 species of mammals and nearly 300 species of birds, Yellowstone National Park is not only famous for geysers, but also for its plentiful wildlife. Decades of protection have created a haven for large mammals and a fascinating predator-prey complex. Bring binoculars to spot hoofed species like bighorn sheep, bison, elk, moose, mountain goats, mule deer, pronghorn, and white-tailed deer. And keep an eye out for predators, like black bears, Canada lynx, coyotes, grizzly bears, mountain lions, wolverines, and wolves. Guides and rangers can help you spot wildlife while keeping you safe, and you can learn more about these large mammals in any of the eight visitor's centers!
Yellowstone was the first national park, has the most famous geyser, and has the largest concentration of large mammals in the United States, making it hard not to use superlatives when describing the area. But this combination of history, geothermal activity, and wildlife make Yellowstone just as fascinating and awe-inspiring on your 20th visit as on your first. If you're ready to experience America's first national park for yourself, explore more Yellowstone Vacations to plan your next adventure now. And in the meantime, Austin Adventures could not agree more with U.S. National Park Service when they say, "an amazing experience awaits you here." Explore Yellowstone.