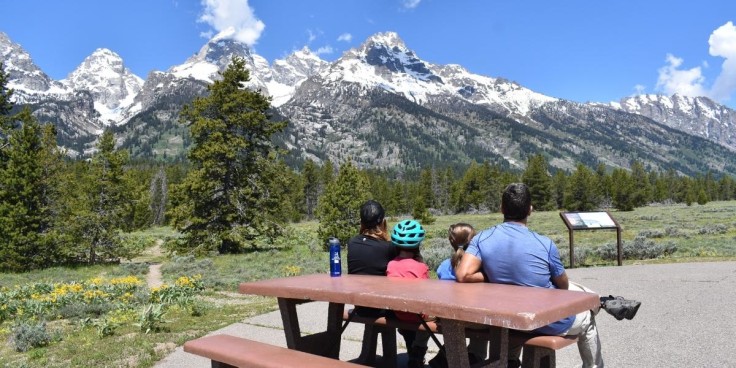 The 10 Best Outdoor Vacations for Families
Outdoor family adventures are popular for a reason. They offer great opportunities to bond, make lifelong memories and experience the natural landscapes and tourist attractions in new and exotic locations. The best outdoor family vacations are of course spent with the ones you love – whether that means children, parents, grandparents, siblings, friends or a big group made up of all the above. But the right choice of destination can turn an average outdoor family vacation into the family holiday of your dreams.
We're experts at planning outdoor family adventures, so here we've pulled together a list of the top 10 outdoor family vacations to help you plan yours. From beach vacations to weeks in the wilderness, hot springs, ice-skating, hiking, zip-lining and so much more – each of these ten outdoor family vacation destinations offer adventure travel that will inspire, educate, and entertain the whole family!
1. Montana – Explore Yellowstone National Park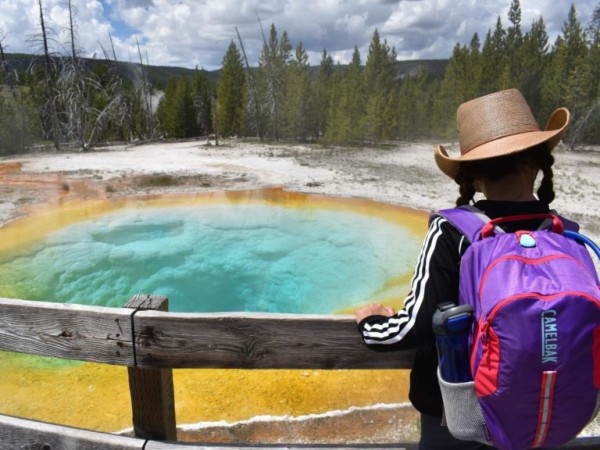 If you haven't yet been on an outdoor family adventure to Yellowstone, put it at the top of your list! This wild, wonderful National Park has so much to offer to holidaymakers of all ages searching for the perfect outdoor family vacation. And for children, it's every part as educational as it is exciting.
Where to Stay
Chico Hot Springs Resort and Day Spa is ideal for families. Located in the heart of Paradise Valley, the resort is just a hop, skip and a jump away from the Yellowstone River. The resort is encased by mountains, has two open-air natural mineral hot springs and family-friendly restaurants too.
Things to do
Where do we start? There is so much to do, we recommend a Yellowstone family vacation that lasts for at least five nights. Visit the spectacular geysers, take a scenic horseback ride, go ziplining, raft along the Yellowstone River or drive around the hills spotting wild elk and bison. You won't run out of things to do at Yellowstone!
2. Alaska – For the true adventurers among us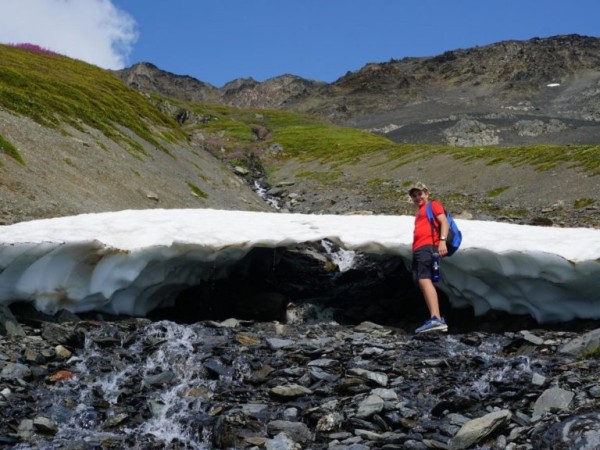 There's no outdoor family vacation quite like Alaska. The magnificent mountains, the wildlife, the glassy waters… Alaska is a favorite destination for tourists worldwide; there's nowhere in the world quite like it.
Where to Stay
The Kenai Peninsula is one of the most scenic parts of Alaska and it's bursting with things to do. We recommend staying at Alyeska Resort in Girdwood – it's close to both Kenai and the hub of Anchorage and it's also family friendly. There's a pool, a scenic tram, shops and easy access to popular walking paths.
Things to do
It depends on the time if year you choose to visit, but the warmer months offer a whole host of amazing activities. Spend your Alaska outdoor family vacation whale-watching, kayaking alongside sea life, hiking along glaciers and biking among waterfalls. The scenery here alone is something to behold, so make sure you pack your cameras!
3. Alberta, Canada – A treat for keen trekkers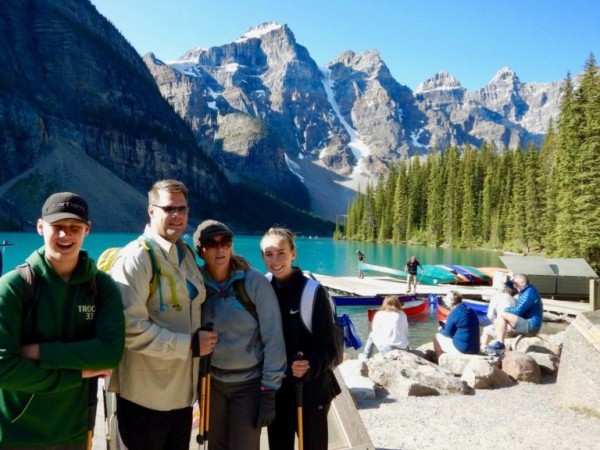 If you're travelling with older children or a group of adults who love to get active on their adventures, Alberta is a great choice for an outdoor family vacation. Head to the Canadian rockies and experience hiking in remote mountains, rafting, glacier trekking, bike riding and more!
Where to Stay
We highly recommend staying in or near Banff, where the scenery will truly blow your mind! The log cabins at Baker Creek Mountain Resort offer an authentic rockies experience, with mountain views, open fireplaces and jacuzzis in the suites. You're just minutes from Lake Louise and all the outdoor adventures Alberta is famous for.
Things to do
Explore the rockies by horseback, go on countless tranquil hikes and take an epic bike ride along the Bill Milne Trail. Go white-water rafting in the Kananaskis River or trek across the Athabaska Glacier with an expert guide. Alberta is one of the best outdoor vacations for families who like to be on the move!
4. California – Experience the extremes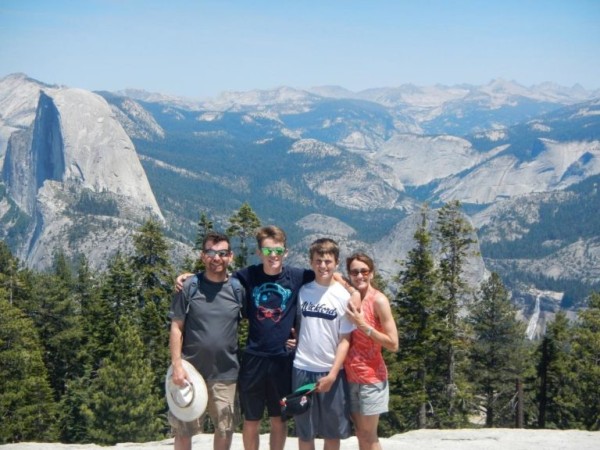 If there's one thing California can offer outdoor adventurers, it's diversity! You've got deserts, mountains, vineyards and beaches – with each landscape offering it's own set of thrilling outdoor activities. In California there is something for everyone, young and old!
Where to Stay
For the best family adventure vacation in California, base yourselves close to the famous Yosemite National Park. Rush Creek Lodge at Yosemite is in an idyllic area, surrounded by beautiful woodland and right on Yosemite's doorstep. The lodge has a swimming pool and a day spa, and you can hire bikes, fishing rods, trekking poles, show shoes and even mountain strollers for the little ones.
Things to do
Take your family on adventures to the base of mammoth waterfalls or the foot of a 3000-year-old Giant Sequoia tree. Go hiking, rock climbing and horseback riding to explore different parts of the Park. Animal lovers will also enjoy keeping an eye out for the local wildlife including black bears and foxes.
5. Austria – Discover the majestic Austrian Alps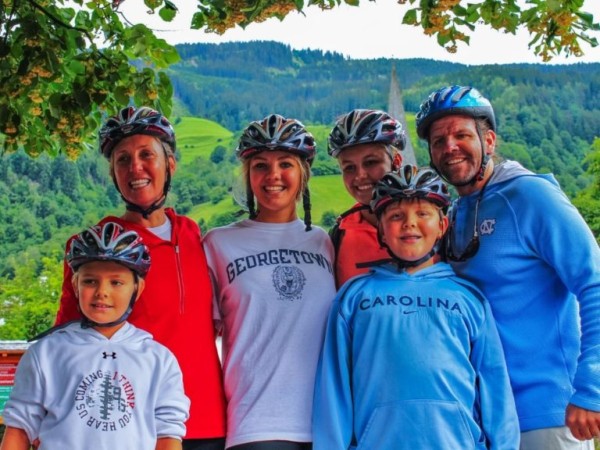 Toying with the idea of venturing further afield? The outdoor family vacation destination of Austria remains a bit of a hidden secret among international travellers – making it perfect for those seeking space and serenity with the added bonus of immersing yourself in a new and fascinating culture.
Where to Stay
The west of Austria is the most stunning part of the country. If you want to experience the landscape as you have seen it in the famous movies (The Sound of Music, anyone?) then stay around the Salzburg region. To experience the hospitality of a quaint Austrian village, book yourself into Hotel Obauer in the tiny settlement of Werfen.
Things to do
From your base at Werfen, you can go white-water rafting on the Salzach River, frolick in famous meadows or visit mysterious ice caves. You can also travel to the UNESCO world heritage site of Hallstatt to discover historical salt mines and through the calm waters of the Hallstätter See. By travelling slightly further, you can also go paragliding, alpine sledding and cycling past ancient glaciers.
6. France – Paradise and history by the sea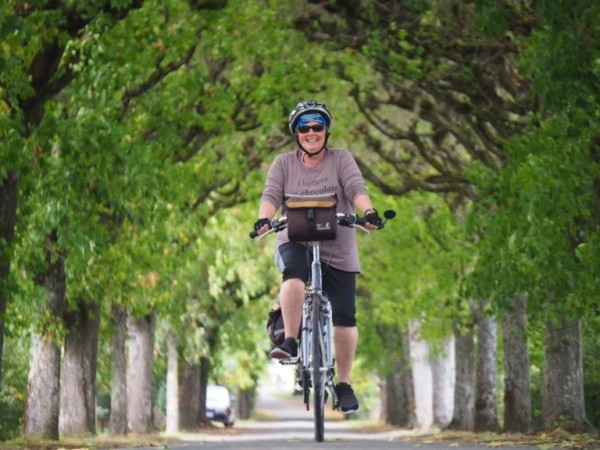 Another perfect European destination for an outdoor family vacation is France. You'll learn about the country's rich history while enjoying all the magnificent sights, mouth-watering food and unique outdoor adventures the country has in store.
Things to do
Cycle your way around the region and take in all the sights at your own pace! Visit World War II sites, seaside resorts and pretty beaches. And if you're keen to step the adrenaline factor up a notch, you can find bungee jumping, sailing, paragliding or horseback riding.
7. Netherlands – A bike tour like no other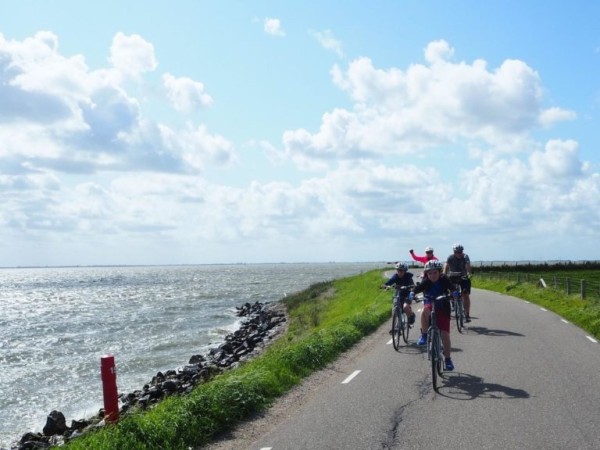 If cycling tickles your fancy but France isn't the place for you, consider an outdoor adventure in the Netherlands instead. In this country, there are nearly as many bikes as there are people. So it's no wonder that many of the main sights are best seen by bike!
Where to Stay
Parts of the Netherlands really are like something from a fairytale. If cycling through these scenes appeals, you'll probably want to book a few different hotels along the way. We can recommend Hotel de Hunzebergen, Chateau de Havixhorst and Hotel Lion d'Or, to name a few. All are located on the route between Amsterdam and Odoorn.
Things to do
Explore the sights on wheels, cycling casually through villages, over canals and across the countryside. Visit the many canals and lakes for fishing, canoeing and sailing, go roller skating in Amsterdam or explore the Amsterdam Forest. And if you're visiting in winter, you can even go ice skating on the city's canals.
8. Costa Rica – Eco-tourism at its finest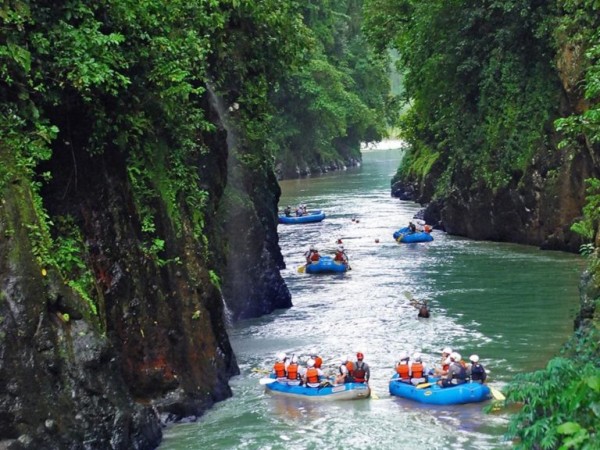 On board with international travel but not so enamoured by Europe? Costa Rica is one of our favourite family holidays. It's simply one of the best outdoor family vacations you can take with children; you'll be eager to return again and again!
Where to Stay
The Springs Resort offers unbeatable views of the Arenal Volcano and the Arenal River Valley. At the resort itself there are natural hot mineral springs with waterfalls and water slides, and the resort also has an onsite putt-putt course and a kids' game lounge.
Things to do
Where do we begin?! If you have kids in tow, the wildlife in Costa Rica will be a star attraction on this outdoor family vacation. Visit the Danaus Nature Reserve to spot sloths, iguanas and colorful birds and butterflies. Nearby, you can also go canyoning or ziplining, explore the rainforest and ride a horse on the Arenal Volcano.
9. New Zealand – The adventure capital of the world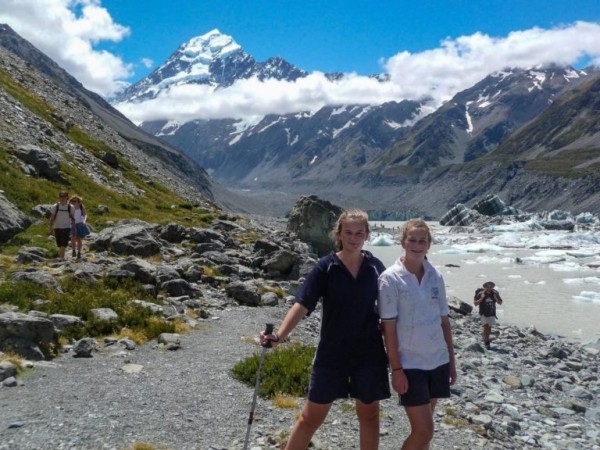 If distance is no obstacle, an outdoor family vacation to New Zealand will be a once-in-a-lifetime experience. Not only is the scenery like something from a postcard, but there are outdoor activities here to entertain busy families for many weeks on end.
Where to Stay
You really can't go wrong by staying in the 'adventure capital of the world'! Queenstown in New Zealand's South Island is the place to be if you're seeking the very best outdoor vacation. The Scenic Suites apartments are in a sought-after location – you're right in amongst all the action and can easily walk to shops, restaurants and the shores of Lake Wakatipu.
Things to do
In Queenstown itself you can ride on the gondola and race down the luge, go ziplining or paragliding, play frisbee golf in the Queenstown Botanic Gardens or take a thrilling ride in a semi-submersible boat that dives in and out of Lake Wakatipu. Take a jet boat ride, go mountain biking, take a scenic cruise or a hot air balloon ride or go quad biking in the countryside. Queenstown has it all!
10. Peru – Where history and mystery collide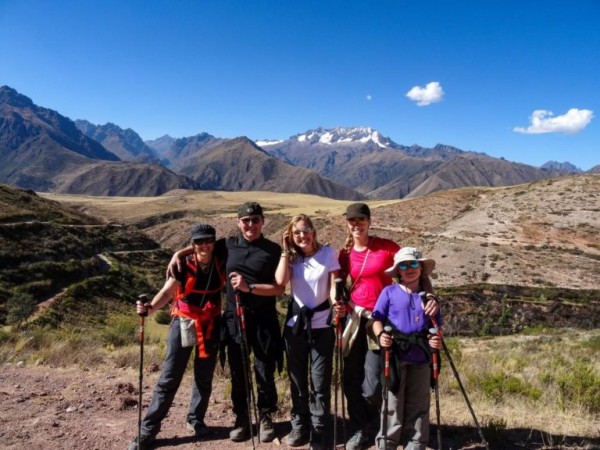 Give your family an unforgettable cultural experience by taking a family outdoor vacation to Peru. Not only will you get to hike, bike, and paddle through the fascinating landscape, but you'll learn all about ancient civilizations and traditions that will captivate the whole family.
Where to Stay
You can't visit Peru without experiencing Machu Picchu, so we recommend spending at least a couple of nights at Machu Picchu Pueblo Hotel. From here you can accompany a guide on a hike to the ancient Inca ruins and explore the hotel's private 12-acre cloud forest inside the Machu Picchu Sanctuary.
Things to do
Hike the Inca Trail, spend at least a full day exploring Machu Picchu and go rafting through the Andes on the Urubambu River. You can surf in Lima or up in Northern Peru or visit the Islas Ballestas south of Lima and take a boat trip to spot the abundant wildlife.
Let's Plan Your Family Outdoor Vacation
If you're sold on the idea of a family outdoor vacation and one of the above appeals, reach out to learn how we can help! The team at Austin Adventures are experts in family vacations to all these destinations and more, and we have a selection of amazing family vacation packages ready for you to explore.
Contact us now to get in touch with one of our expert travel consultants.