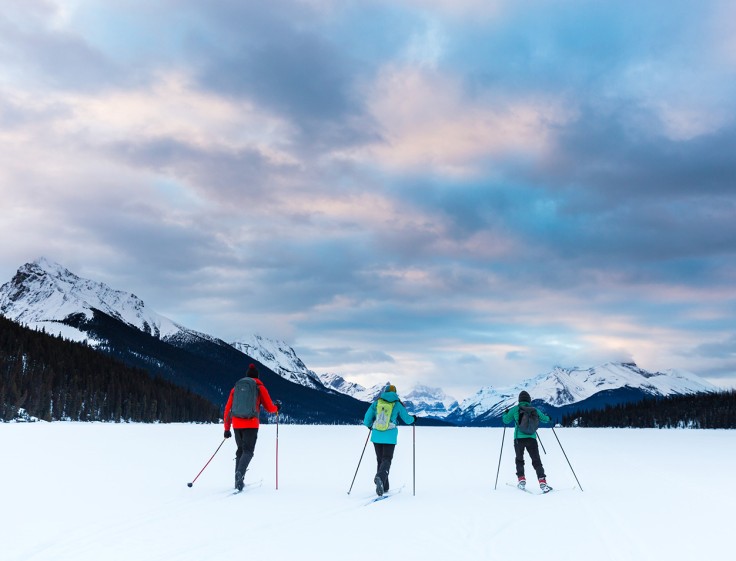 How to Plan Your Winter Family Vacation for 2022
Adventurous families don't just plan for summer holidays – they know that some of the most memorable vacation memories are made in winter!
There's a lot to consider when planning winter family getaways—the timing, the weather, the duration, the activities, the packing and the need to cater to the different needs and preferences of each family member. It's a lot but, with the world open again, now is a great time to start planning your next winter family vacation!
If you're looking for winter family vacation ideas and inspiration to start you off, you've come to the right place!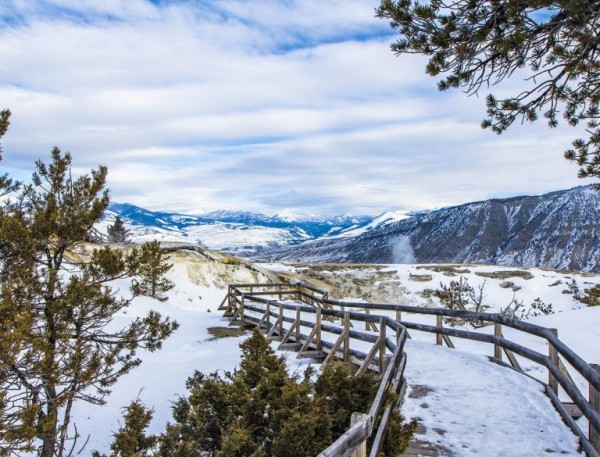 Best Winter Vacations with Kids
The best winter vacations with kids are the ones where everyone has a ball! You need plenty child-friendly activities of course—but also some things that the adults will enjoy too! Finding these destinations can be daunting, but once you've done the research and compiled a good list, you'll have winter vacations all planned out for many years to come!
National Parks
Skip the busy, crowded parks in Florida and consider getting outdoors in America's great parks–the National Parks! In winter, Yellowstone becomes nothing short of a magical winter wonderland. Activities like skiing, snowshoeing, travel by dog sled (or sleigh) and soaking in natural hot springs are great for quality outdoor family time. In Montana's Big Sky National Park, the whole family will love searching for the abundant wildlife that roams the park. Our Yellowstone Family Vacation includes both these amazing national parks that are prime for a winter family getaway.
Costa Rica
For a true adventure, why not escape to Central America for your winter family vacation? The temperatures are warmer, the dry season runs from January to April and it's a very kid-friendly destination! They'll love activities like zip-lining, meeting the wildlife and getting a taste of the local culture.
Colorado Rockies
The area in and around Colorado's Rocky Mountain National Park abounds with countless activities year round, but especially so in the winter. Sledding to spying wildlife, cross-country skiing to snowshoeing, there are countless activities in and near the park that allow the family to embrace the beauty of winter in Colorado's iconic Rocky Mountains.
Canada
Pop across the border to Canada for a great international winter vacation that's family-friendly too! You'll arrive well-rested by avoiding long-haul travel, meaning less jetlag and grappling with kids' sleep schedules and more time for fun activities! We recommend Banff for families; kids absolutely love visiting the ice castles and ice playgrounds and riding on the scenic gondola.
Best Christmas Vacations for Families
Sometimes, by the time Christmas rolls around in December, all you feel like doing is hitting the road. Having Christmas with extended family can be great, but it can be even more special to book a family Christmas vacation instead. Make the most of the holiday, take some extra time off and get away somewhere new!

Banff, Alberta
Christmas in Banff is full of magic for kids of all ages. Blanketed in snow, the town charms with festive touches and holiday experiences. Santa's mountaintop workshop is a gondola ride away and Banff holiday markets are full of special local treasures to remind you of your Christmas family vacation in Banff.
Austria
Austria is a great destination for a classic European Christmas. Discover new cuisine and new traditions, play in the snow, go tobogganing and spend New Years Eve among the festivities in the capital city of Vienna.
Yosemite
You may be inclined to visit Yosemite in the summer months, but Christmastime in Yosemite is guaranteed to charm. Make cozy Christmas memories as the family sets off on a sleigh ride or enjoy the dramatic views of Half Dome as you ice skate in the iconic Curry Village Ice Rink. Even if you aren't a skater, there are plenty of firepits nearby for roasting marshmallows and making memories.
Europe's Christmas Markets
Imagine a steaming cup of Glühwein warming your hands as your family shops unique Christmas treasures handcrafted by local artisans. Germany and France have some of Europe's oldest Christmas markets, making them a wonderful destination for sparking your Christmas spirit and indulging history lovers.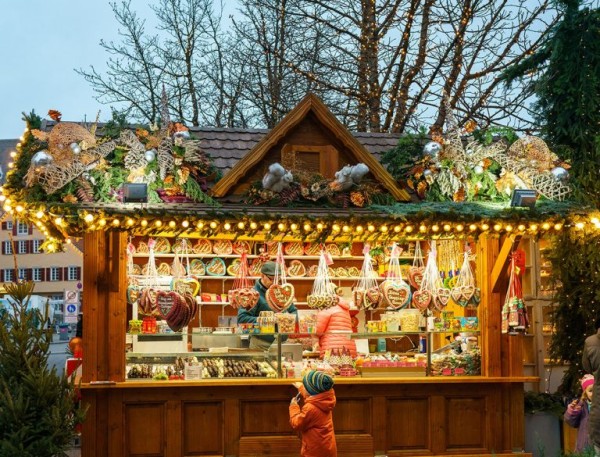 Best Snow Vacations for Families
Not all winter holiday destinations include snow, but for some, it's an essential ingredient for a winter vacation well spent! Our list of the best snow vacations for families includes destinations closer to home as well as further afield, and all include plenty of activities for non-skiers too!
Alaska
Alaska is most popular during summer time—but if you're looking for a vacation where snow is the star, Alaska is a top contender. It gets very cold in some parts, but if you're happy to tough it out you'll be rewarded with incredible skiing, show-shoeing adventures, dog-sledding and a once-in-a-lifetime opportunity to see the aurora borealis.
Jackson Hole, Wyoming
Winter is simply the best time of year to visit Jackson Hole—and not just for the skiing! Non-skiers will love the winter wildlife tours, snow tubing and riding the Cowboy Coaster at Snow King Mountain. There's also a great children's museum for those restful days when you're hoping to spend some quiet time indoors.
Maine
Maine is a beautiful place to spend a winter in the snow. Give ice fishing a go or visit Sugarloaf Mountain to explore the endless ski trails together. Like Alaska, you'll have a good chance of seeing the Northern Lights during winter too!
Switzerland
For something completely different, consider the iconic snow-capped landscapes of Switzerland. Boasting arguably the best skiing in Europe and charming Christmas markets, there's something every family member can enjoy. Non-skiers will enjoy sitting back and relaxing on a train ride through snow-blanketed lands on the Glacier Express or hopping in a gondola for a heart-pumping ascent to the snowy Alpine peaks.
Best Warm Winter Family Vacations
Hoping to escape the cold and snow this winter? There are plenty of choices both within the U.S. and overseas! For these winter family vacation spots, you can leave the raincoats and woolly hats at home and pack your swimsuits and SPF instead!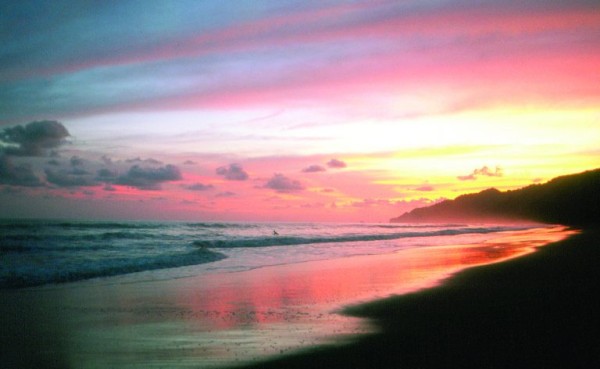 Australia
Winter in the U.S. is summer in Australia, so it's the perfect place to escape from the cold! It gets hot in most places, but there are plenty of beautiful beaches with golden sands and crystal clear waters in which you can cool down. Take the children to a wildlife sanctuary to see koala bears and kangaroos or go snorkeling at the World Heritage-listed Great Barrier Reef. This is a holiday the whole family will love!
Galapagos Islands
If the Galapagos Islands tops your must-visit list, you'll be pleased to know that winter is one of the best times to visit! The winter months are prime for seeing the islands' abundant wildlife and experiencing the warmer waters that are great for snorkeling. You can expect some rain showers during this warm season in the Galapagos, but the landscapes simply come alive with greenery and wildlife­—you won't want to miss it!
Costa Rica
Costa Rica is another great warm-weather destination to escape the winter chill! With a welcoming tropical climate, diverse ecosystems thrive and provide a wide variety of adventures for the family. Trade your winter blues for the lush greens of Costa Rica—pura vida awaits you!
California
The weather in California in winter is favorable and it's more easily accessible for those in the U.S. than long-haul destinations like Australia. In February and March, the desert climate of Death Valley is fantastic for exploration and a welcome warm weather family vacation spot. Sunny southern California shines in winter with plenty of activities for the family.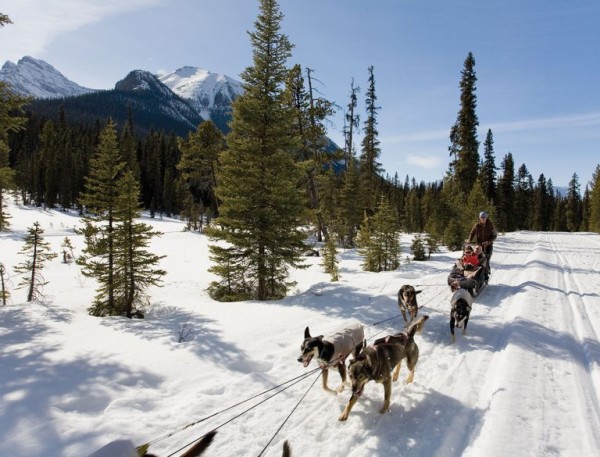 Winter Family Vacations Frequently Asked Questions
Where should I take my family for Christmas Vacation?
There's no right or wrong answer to this question, but there are tons of options to choose from! The best Christmas vacations are the ones where everyone is together enjoying the local festivities. If you have older children, they might enjoy a Christmas snowshoeing or skiing in Yellowstone. And if you're looking for a warm Christmas vacation with tropical weather, Costa Rica is a great choice.
What are the best snow vacations for families?
The best snow vacations for families tend to be those with great ski resorts. Try Banff in Alberta or Jackson Hole, Wyoming—or even Switzerland if international travel is on your radar!
What are the best warm winter family vacations?
It's not hard to find great warm winter holiday destinations for families. You might be contending with peak tourist season in many spots, but as long as you're prepared by booking early you're bound to have a wonderful time! Try California in the U.S. or even New Zealand or you're prepared for some long-haul travel.

Let's plan your winter family vacation
Looking for some help planning your winter family vacation? Austin Adventures can help with any questions you might have to make your next winter family vacation one of your best yet! Contact us now to get in touch with one of our expert travel consultants.