Jackie
New Zealand Guide
Jackie is from Auckland, New Zealand's biggest city, and grew up in a rural suburb called Clevedon. She loves pretty much anything outdoorsy, but particularly tramping (especially in the mountains), cross-country skiing (but that's a bit hard here in NZ), running, paddleboarding, and in the summer having a classic kiwi BBQ followed by some back yard cricket! Jackie also really enjoys baking, reading, and the occasional yoga session.
Greatest outdoor adventure?
It would probably have to be trekking the Salkantay in Peru with my family.
What did you do before you became a guide?
I was traveling and working in Canada.
Can you tell us about an experience that has shaped you today?
Working at a winter camp in Canada in -30 degrees is one experience I was lucky (or unlucky!) enough to have, which has shaped me. I came home with a bucket of new skills in the outdoors, and a new found confidence for working with people in some pretty extreme conditions. It was also where I learned to skate-ski across frozen lakes!!
Have you studied beyond school? If so in what?
Yep! I have a Bachelor of Physical Education from the University of Otago in Dunedin.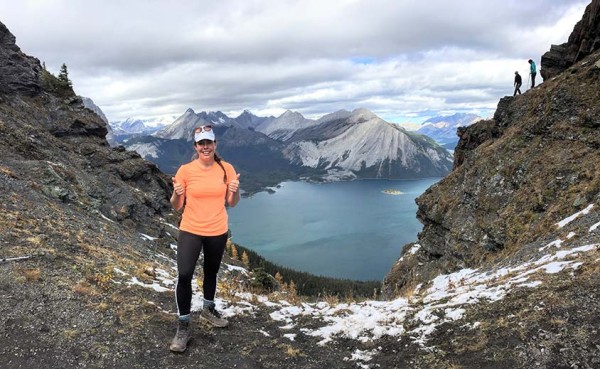 Testimonials
"I cannot say enough great things about Jacki. She was a great tour guide... and, was full of energy and enthusiasm."
- Greg D. (Denver, Colorado, United States), Kauri July 2018
"Jackie was among the very best leaders we've ever had (and we've done many trips). Terrific! I hope if we come back for another NZ trip, she can be with us again. "
- Tom M. (Durahm, North Carolina, United States), Rimu February 2018
"AMAZING! PERFECT! WONDERFUL! We loved her calm leadership, her fun-loving personality, and indefatigable aplomb. We also appreciated her communication with us every day especially on the bus, giving info about New Zealand and updates about our itinierary. Jackie is a very skilled driver which was key to our relaxation aboard the bus."
- Heather W. (Santa Fe, New Mexico, United States), Rimu December 2017