My name is Bryson! I grew up in Nashville Tennessee stomping through creeks, skipping rocks, and, my favorite pastime, jumping off waterfalls. I had not traveled much until I was 19. My brother, my sister, and I loaded up for my first far-flung foray and embarked on a six-month romp through Europe. Now, I am hooked on exploring and sampling the vast culture that is our world. While traveling I love to surf, free dive, and snowboard. Travel has taken me to so many places - 49 states and over 50 countries! My favorite destination is Mexico. I love the culture, the food, the nightlife, and the diving
My many hobbies
Surfing, free diving, scuba, wakeboarding, mountain biking, skateboarding, skydiving, hockey, soccer, pickleball, and, to get one more board in there, snowboarding.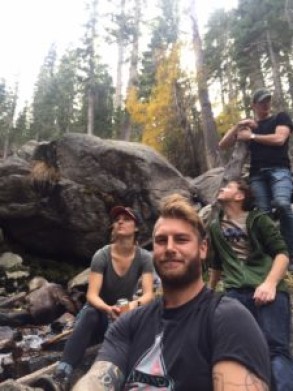 Favorite Hike?
A full moon hike on Mount Tallac near Lake Tahoe.
Favorite Bike Ride?
Tyrolean downhill Mountain Bike trail near Lake Tahoe. It is a super flowy brain massage.
Favorite Movie?
Big Trouble in Little China
Favorite Book?
The Hobbit
Favorite Song?
Raining Horse by Corb Lund