Hey! My name is Rehannon, but you can call me Ree!
My passion for the Rockies has developed over the years, as I was born and raised in the town of Canmore Alberta. So spending time in nature as a wee one just felt like the regular thing to do! Whether it was exploring the vast Montane forest behind my house, taking a bike ride beside the Bow River, or hiking to the top of some of the most defined mountain peaks in the world. And as I grew up so did my love for the landscapes and the adventures they brought.
My degree from Mount Royal University is where I learned to share this passion with others, and to embrace the true 'awe' the outdoors have to offer. The program, Ecotourism and Outdoor Leadership, aided me in stepping out of my comfort zone with new adventures like; mountain biking, backpacking, rock climbing, canoeing, and kayaking. Hard to believe those were actual classes for a degree, right?!
Favorite hobbies?
When I'm not outside or being a goof, I like to spend my time with friends and family. Some of the things you can catch me doing when off the clock could be playing a board game, watching a movie, and baking. I also enjoy listening to different podcasts (accepting recommendations), reading a book, and even getting crafty every now and again. I also take any opportunity to get outdoors on my days off too, whether that's camping or backpacking, skiing, paddling, fishing, biking and even hiking. It's like I just can't get enough of it! But of course, I always love to provide a healthy amount of snacks with whatever I'm doing too.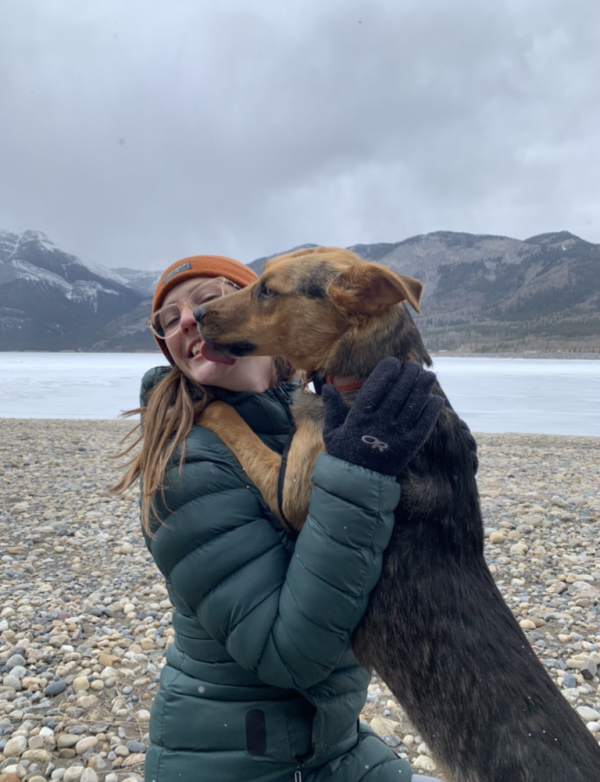 My Travel bug trips:
A few of my favorite trips have been more than just a vacation! I have been lucky enough to sail around Vancouver Island aboard the Pacific Swift, an 111ft/33m topsail schooner ship, twice! Learning as many sailing skills as I did life skills. I have also had the pleasure of backpacking through the Purcell's mountain range a few times in British Columbia. These trips were a mix of extreme conditions balanced by some extreme mountain views. Through it all, I was able to refine my leadership skills and overcome adversity in all kinds of situations. Another memorable experience is when I traveled to Namibia with the aim to help wildlife and humans coexist. I was lucky to see some of Africa's most famous animals roaming free outside of a park's boundary. Alongside helping the local farmers protect their valuable water sources.
I have also explored Texas, Florida, and all of the western states by car except two. A special treat to any guest that can guess the two western states I've missed!
Favorite movie?
It's a hard tie between Shrek and the Dark Knight trilogy.
Favorite music?
I listen to a wide variety of music. Anything from what my dad would listen to at a BBQ, to the radio version of the Super Bowl Halftime Show in 2022, to good ol' Corb Lund or Layten Kramer, who were both born right here in Alberta.