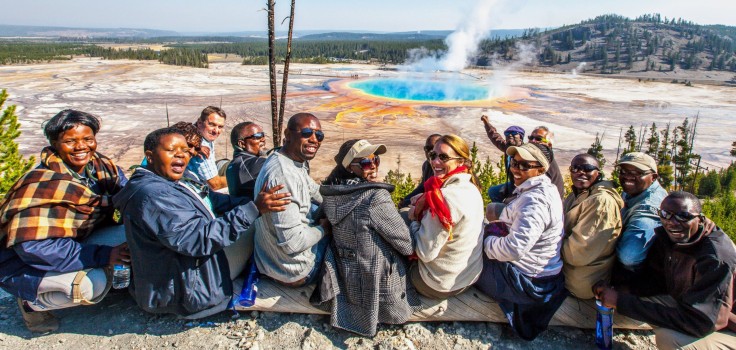 When you book a vacation with a tour company, you make a big commitment. Just like other big commitments, don't leave this one to chance. Ask good questions to make sure you've found the right tour operator for your needs and desired vacation outcome-after all, you've worked really hard for those two weeks of enjoyment. Here are 10 questions we suggest asking any tour operator you are considering, with our answers included to give you a head start.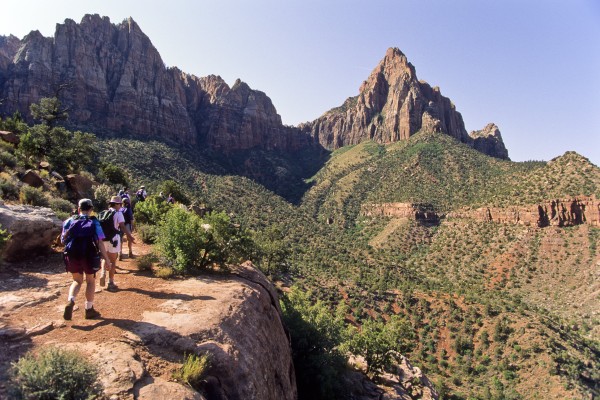 1. How long have you been in the adventure travel business? What qualifies you to lead group tours?
The older the company, the more time it has had to perfect its operations and develop ideal vacations. Experience gives a company great credibility. Experience qualifies a company to anticipate needs and address those details that make a trip safe, invigorating, and extra memorable. Have they won any awards? Be sure to check out their reviews to see what their reputation is.
Austin Adventures has a legacy dating back to 1974. The Austins have been involved with day-to-day operations since 1995. What sets us apart isn't just our 35-plus years of experience, but the relationships, the trust, and the perks that come along with it. We're one of the few outfitters, for example, with access to lodging within America's national parks. Ours are the only guests that Jack and Martin Davis, 4th generation Montana cowboys (the real deal), will allow to saddle up on one of their horses for a ride through their property in the foothills of the Absaroka Mountains. Our long-term, mutually respectful relationships make all the difference in the world when it comes to offering you an unmatched, insider experience.
2. Who are the guides?
Are the guides locals? What kind of training do the guides have? How long have they been with the company? Some companies may import, sub-contract, or outsource their guides. Make sure the company trusts them. They're going to be the ones who explain everything and keep the tour operating smoothly. If you have good guides, you'll want to get to know them throughout your adventure.
Guides make the trip. At Austin Adventures, many of our guides have been with us for 10-12 years – they're a part of our family and we're a part of theirs. Selected for their dynamic personalities and expertise in everything from history and geology to environmental science and marine biology, no two Austin Adventures guides are alike. They do, however, share one thing in common: a love affair with the great outdoors. They strive to make every trip meaningful to each individual, taking the time to understand what each guest expects on their own personal adventure and then making it happen. Because safety is our number one concern, all of our guides are certified in CPR and emergency response. We also require that our guides carefully scout each of our trips on a 3-4 day pre-trip inspection, during which they walk the route before guests arrive, double-checking every detail. Even as we stretch our wings internationally, we work closely with our partners to find great local guides—each coached extensively in the best way.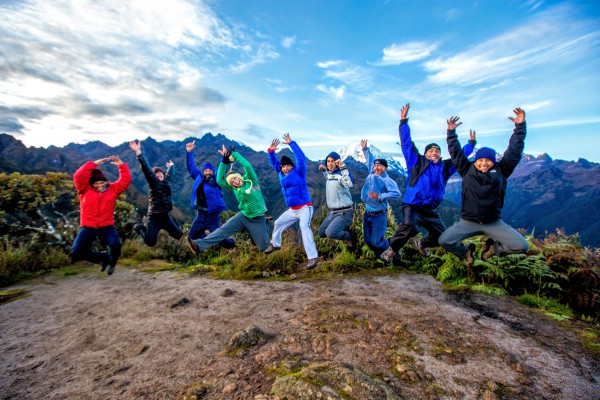 3. What is the average group size for your trips?
Two important things to know are the maximum number of guests allowed on a departure, as well as the guide-to-guest ratio. Smaller groups are ideal for active adventure travel, and it allows the guides to add their special touches, providing a much more personal experience. Small groups also tend to be more mindful of the environment and the impacts their presence may cause.
While many outfitters consider 28-36 (a busload) a small group, we find smaller is so much better. We've capped our trips at 12 guests (18 on family trips), and our 6:1 guest-to-guide ratio is the lowest in the industry. Our small groups and personalized service allow you to enjoy the beauty, culture, flavor, and excitement of a new land not from the well-trodden tourist track, but from the perspective of an insider. We've found that smaller groups give everyone their own individual experience. It also makes it easy to pamper and spoil. And isn't that the point of treating yourself to a vacation?
4. Is it safe?
Make sure the company follows all proper safety procedures. How is the equipment stored, maintained, and inspected? Do the company's partners follow the same safety requirements? If the company is well-prepared and closely follows its safety policy, they won't have a problem explaining their safety procedures to you.
Your safety is paramount at Austin Adventures. Our guides are hired on this principle and trained not only to keep you safe out in the field but to be ready for the unexpected—the flash flood, the lightning storm, the civil unrest—those off-the-itinerary events you weren't accounting for. Our policy on safety extends to our partners—to the rafting outfitter or rancher you might meet along the way. Each has been thoroughly vetted and is guaranteed to uphold our strict standards.
Our equipment (we use our own whenever possible) is always top-notch and carefully maintained, and also a means through which we protect your safety. We know just the right kind of bike, for example, to use on the paved trails in the Tetons, the right size van for your group and for the local terrain in Yellowstone. When considering your travel options, it's important to inquire about safety records. Ours, we're happy to report, is impeccable.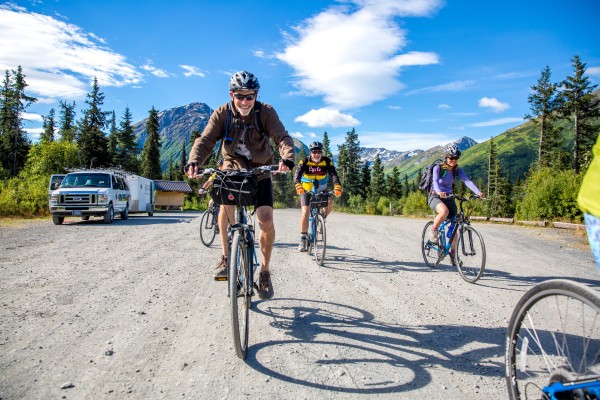 5. Can I speak directly with the owner?
A good tour company will make it easy for you to speak to a representative and ask all the questions you like. It has become "easy and convenient" to be able to book adventures online, but this tactic might not always be the wisest approach. Often times you'll find an office number on a company website, but who is likely to answer? A receptionist, perhaps.
In addition, some tour companies actually outsource their booking process and information through a call center! The other common option is to leave your email to be contacted. Depending on the company, it is hard to know when you'll hear back from them. Don't be afraid to ask how much access you'll have to ask questions and get answers.
You can reach Austin Adventures by calling 1-800-661-9073 or by emailing info@austinadventures.com. And just to demonstrate how much we value your vacation, you can ask to speak directly to the owner if you want.
Our number one priority is getting back to you as soon as we can, and since our travel consultants work in the same small office as the Austins, anyone who answers the phone is able to get quick answers to your questions directly from those who know this business best.
Furthermore, those who work at Austin Adventures have a passion for travel and want nothing more than to share that excitement with our guests. Each member of our team plays a vital role in ensuring that you receive the best experience possible on your adventure.
6. What's included?
Understand the value of what the tour operator has to offer and be confident in what you're getting on your trip. Consider extra costs that may not be included in the pricing, and make sure to know exactly what is included and not included. If a tour operator's rates are higher than its competitors, find out why. Is there any added value?
Every year, we take a close look at how we stack up value-wise with our competitors, and then we adjust our rates, terms, conditions, and inclusions to secure ourselves as the leader of the pack. Book with us and rest assured, there will be no extra transfer fees or equipment rental fees, no last-minute expenses.
Apart from the freedom of one meal on your own, we design our trips to be all-inclusive. We've done our job well when all of the fine tuning (e.g., the equipment, the transfers, the lodging, the meals) melts into your periphery and you're left with the simple joy of the experience itself. Here is a list of exactly what is and is not included on our adventures.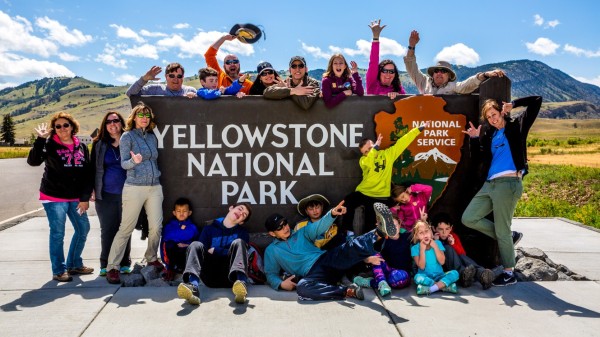 7. Where are you located?
Like they say about real estate: location, location, location. Does the company have a positive local presence? Are they positioned to access and know the areas they are proposing to lead you into? Does their location promote appreciation for the types of trips they lead?
We are a small boutique tour operator, owned and operated by the Austin family out of Billings, Montana. With our roots in Montana, we have local knowledge and deep appreciation for the gems around the area. For example, Austin Adventures' home base is just a stone's throw from the borders of Yellowstone National Park.
Our number-one-selling Yellowstone Family vacation begins and ends in Bozeman, Montana. Another classic adventure begins in Whitefish, Montana, and ventures the grand peaks of Glacier National Park. We know and value the ethos of the West – the region where many of our domestic trips take place, be it Yellowstone or Bryce and Zion National Parks in Utah or the Grand Canyon just a bit further south.
We also have an office in Europe. Our European Operations Manager, Adam Beecham, lives with his family in Holland, cycles the roads on some of our itineraries, and employs local European guides who keep tabs on all the details for each of our European adventures.
8. What's the cancellation and refund policy?
Every tour company is different, and each is likely to have its own cancellation and refund policies. It's important to know their policies before you put any money down. Will you receive a full refund if the trip is canceled?
We build trips we know you're going to love. If we nail everything listed above, you will come home feeling like you've had the perfect vacation. And that, to us, is the greatest award we can get. One of the biggest problems for any tour operator is to create a great trip only to cancel it because the trip didn't fill.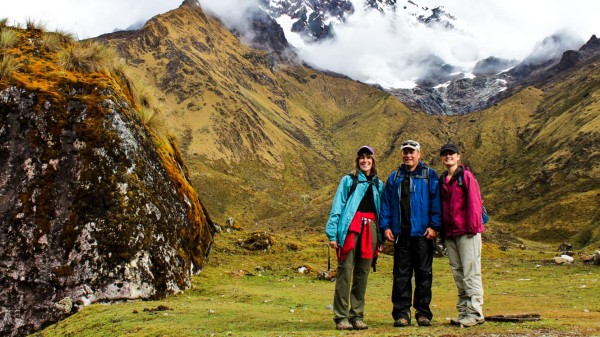 9. Do you have a list of alumni guests that we could contact for a reference?
It's always nice to hear from someone who has already gone on the trip if you have hesitations or concerns. Always ask a prospective tour operator if they can provide you with references from previous travelers. If you don't feel comfortable personally reaching out to alumni, request a few testimonials specific to your trip of interest.
As a customer-centric travel company, we are always looking for effective ways to reach out to our clients and ask them how we're doing. Feedback helps us tweak and improve programs each year. By far the best accolade we could possibly accrue is the loyalty and support of our Alumni, a whopping 98.8% of whom indicate they would travel with us again. We couldn't be more grateful for our repeat travelers, who—along with their referrals—are the number one source of our business.
10. Where will this tour take me that I couldn't go on my own? Why go with a tour company?
What are you getting from a tour company that you wouldn't get on a vacation planned by yourself? There are a lot of choices out there in the big world of adventure travel. While there is certainly a sense of freedom when traveling individually, there are always added benefits to consider when going with a tour company. Guided tours are great for people who don't have a lot of time to plan every detail of their trip. Group tours are also an exciting opportunity to connect with like-minded travelers.
Our trips take you off the grid and deep into some of the most beautiful places on the planet. Every detail of your experience with us has been carefully considered. Our main goal is to give our guests an unforgettable, worry-free experience, adding thoughtful, unexpected touches to special moments.
We go to great lengths to find the absolute best properties available, carefully selecting hotels, lodges, auberges, haciendas, (and even private islands!) that not only meet our standards but also reflect the culture and the energy of the places we visit.
When it comes to meals, we understand that "fine dining" doesn't mean choosing the restaurant with the most Yelp reviews. Sometimes it's a brunch at an out-of-the-way bistro in Barfleur, lunch in the private home of a local in Costa Rica, or an artfully prepared dinner by the campfire in the Grand Canyon that you'll remember the most.