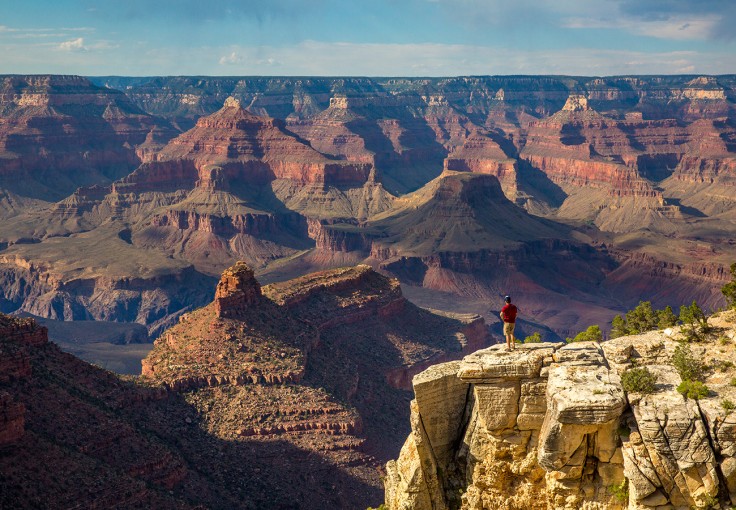 Needless to say the pandemic has changed our travel world for better or for worse, but we prefer to believe it's changing for the better.
So what should we look for in the future?
Vaccinations = Vacations
Vaccinations are being released and distributed to healthcare workers already! Just this month, a few of our own employees' family members in the healthcare industry received their first round of vaccinations -- it's really happening. Eventually vaccinations will be accessible by the general public within the next year according to the
Center for Disease Control. 
With this news, the
probability that countries will be opening up for international visitors goes up and, inevitably, travelers will book trips in anticipation of a vaccinated world
. What's more is
vaccination passports might become a thing
: Show proof of your vaccination and you can be allowed entry across borders.
Calling all travelers from near and… near
Close-to-home destinations are on people's minds. Because foreign borders were closed, travelers took the chance to sightsee within their state or region.
"Backyard vacations" ended up being our bread and butter as a travel company in 2020.
In our backyard at Austin Adventures, we have Yellowstone, Grand Teton, and Glacier National Park, three popular domestic destinations. After the parks reopened their gates, some of our guests that were booked on trips in these areas forged on in their travel plans. The trend of thinking domestically continues on, but flexible booking policies give travelers peace of mind when expanding their horizons to international trips (more on those important new booking policies a little later).
Take a hike
TripAdvisor's "A Year in Travel"
reported
more than half of respondents said they are more likely to take an outdoor or nature trip than they were before the pandemic
. Not a coincidence since nearly the whole country was put under lockdowns at one point or another in 2020, resulting in the outdoors being the only escape. It's great news for travel companies who specialize in outdoor exploration!
Smaller is better
Crowds are annoying and a time-sucker for travelers, always have been and always will be. But now
travelers are hyper-aware that they're more than just that: They can pose greater health risks
. If travelers choose to tour with a group of strangers, they're going to choose a small group over a larger one. They're also going to choose tour operators who get the small group away from the popular tourist track and into niche locations.
Private is best
To get even farther from the crowds,
some travelers are wanting completely private getaways
. These trips would include staying in private lodging and participating in secluded activities. Limiting encounters with people outside their group is at a minimum and avoids having to follow local safety guidelines, so there's less to stress about.
Flexible booking policies are important
The travel industry has a fine line to follow: Attract and retain guests while still keeping up with the volatile times where things seem to change every month if not every week.
Travelers feel comfortable taking the risk of making a booking if the company offers flexible booking policies and doesn't penalize them with fees if they have to reschedule or cancel.
Go big or go home
Instead of attempting to navigate multiple small bookings throughout the year,
some travelers will book more extravagant or extended vacations to make the most of their excursion
. They may tour with a guide for one week on a luxurious trip, then explore independently in that same area the next week. This way they avoid having to follow various travel restrictions and avoid the chance of multiple trips being canceled. 
Safety guidelines aren't going away anytime soon
Although vaccines are on the up and up, wearing masks and social distancing might still be on the horizon according to the
CDC
.
Mandates are still in place in most of the world, but the discussion on protocols may be ongoing over the next year. Travel companies aren't easing up on their guidelines either. We at Austin Adventures are committed to our Covid-19 safety measures in 2021 and will revise according to new recommendations from officials and healthcare leaders.
2021 may very well be the year of make-up travel, or "revenge travel" -- a new buzzword in the travel world. Travelers are wanting to get back the exploration time they lost in 2020 and hope to do it soon.