David grew up in Madison, WI, where at a young age, he and his brothers would seek adventure in the wilder areas of the local forest, pretending as true pioneers and outdoorsmen. Just one week after high school graduation, he set out on his first "true" adventure—solo backpacking through Europe for the summer. This life-changing trip left him determined to make travel and the outdoors a big part of his future. At The University of Delaware, David eventually found a way to combine his education with his passion for the outdoors, and graduated with a degree in environmental studies.
Since then his adventures have led him to a variety of jobs in many different parts of the world—from teaching 4th graders in Thailand to guiding sea kayaking trips in Charleston, to managing rafting trips throughout Appalachia. David is passionate about being outdoors—on foot, on the water, climbing the wall of a canyon—but most of all, he loves doing these things with people he cares about. The only thing better than sharing the outdoors with a like-minded friend is to share the outdoors with someone who is less familiar with nature, who he can help to stoke appreciation in the wonders and rewards of being outside.
During the off-season, you'll probably find David (well, good luck finding David!) in a tent in the deep woods somewhere or working the winter season in Sun Valley, ID as a ski and snowboard instructor.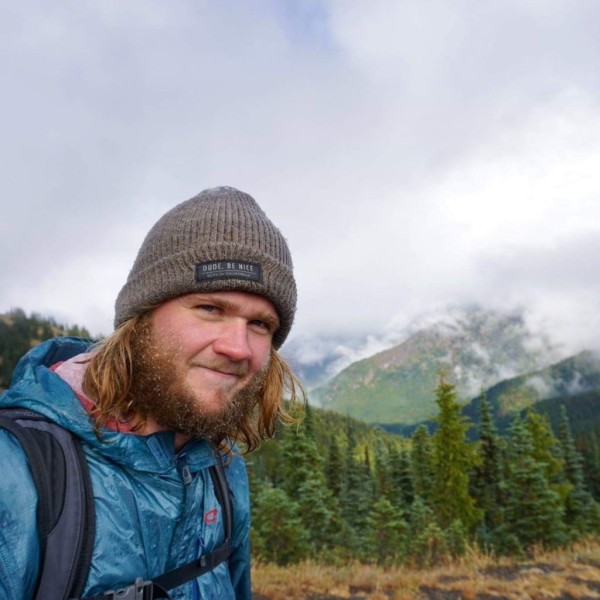 Favorite vacation destination?
My favorite travel destination is the next new place I'll be going to—I love that sense of discovery. But sharing somewhere I know well with good people is a close second.
Favorite hike?
A favorite hike is Specimen Ridge in Yellowstone. There's no quieter hike in Yellowstone that gives you such an amazing experience.
Favorite bike ride?
There's nothing like the nostalgia of the bike ride around Lake Monona in Madison. I can almost hear my mother yelling about me being late for dinner.
Favorite movie?
Good Will Hunting.
Favorite book?
Sapiens.
Favorite song?
This changes day by day, sometimes hour by hour, and even where I am... but usually it's something by Bob Dylan or John Prine-no other can quite match the lyric genius these two have.
When did you catch the travel bug?
Backpacking Europe my summer out of high school.