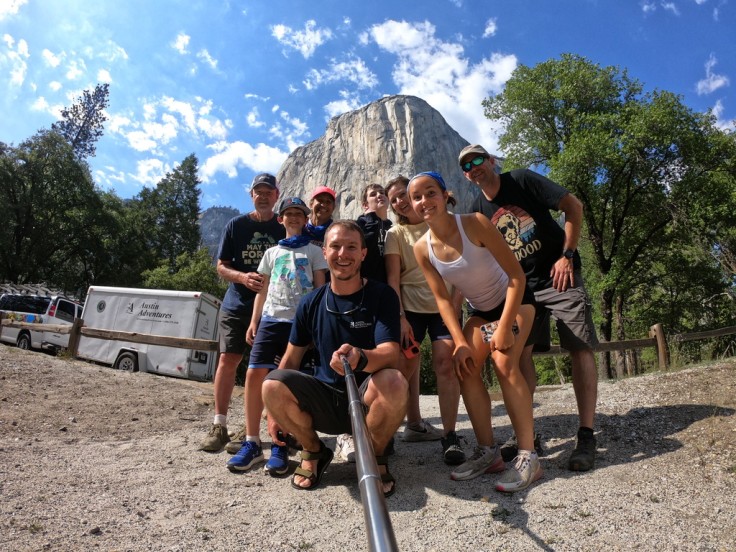 Googling your way to the ultimate vacation is challenging
You deserve the luxury of simply packing your sense of adventure and enjoying the anticipation of what's ahead!
Day by day, travel restrictions, guidelines and closures are changing. Not surprisingly, travelers' reliance on travel experts is changing, too -- in a positive way.
The New York Times reported in July 2021 that 80% of travel advisors who participated in a flash poll from American Society of Travel Advisors (ASTA) have interacted with travelers in 2021 who have never taken advantage of a professional's help before.
Travelers who have used a professional in the past are confident enough to book their next getaway sooner in the future rather than waiting, too. ASTA and Sandals Resorts' joint research revealed that 72% of adventurers were ready to travel in the next three months thanks to their professionals' help, versus 47% non-advisor users.
And when travel professionals and advisors partner with tour operators like Active Adventures and Austin Adventures, confidence soars all-around for travelers and experts.
Kristin Cless of Houlahan Travel, who has worked with us to get her clients on Austin Adventures vacations in 2021, concurs: "As Travel Professionals, we are extremely concerned about the safety of our clients when they are traveling.
Working with Austin Adventures takes all the guesswork out of that process. We know the great lengths Austin goes to ensure the safety and well-being of their clients and it is a huge weight off our shoulders." With these two expert forces united, travel during and after a pandemic is possible.
So what exactly do professionals bring to the table for travelers needing planning help?
1. They are travelers' number one fans and advocates.
Operators and professionals are there to clean up the pieces when previous vacation plans have been destroyed and they can provide an extra layer of protection when facing confusing rebooking and cancelation conditions. What they always want for travelers is a seamless, stress-free experience from start to finish!
2. Operators and professionals alike serve as the eyes and ears on the ground at the destination.
They are nimble navigators, in tune with the ever-changing environment, and are vital insider's resources into border openings, restrictions, and inventory. When plans seem bleak, operators and professionals have a plan B, C, D, and more ready to fill in your last-minute requests.
3. Years of operating and finding time-tested good practices result in genuine expertise on how safe travel really works.
Whether there is a global pandemic or not, operators and professionals know what it takes to pull off a safe vacation.
4. All logistics handled and mapped out for groups of all traveler types: Families, adults, couples, and solo adventurers.
Operators and professionals can round up all the details needed to plan high-end requests and distribute the information and paperwork needed for each traveler, making it easy to check those items off the planning list.
5. Better deals overall on travel.
Travel professionals and tour operators can be one-stop-shops for all that's needed to pull off a spectacular adventure. No need to go looking for accommodations, restaurants, and transportation on separate internet browser tabs. Travelers get accommodations, meals, transportation, and even knowledgeable guides as part of their travel plan. Instead of the do-it-yourself approach to travel where you may miss a lot of experiential moments and insider's look at destinations, travel planning experts will find you the best experiences Google can't. The future of travel and all the requirements and planning that comes along with it may continue to evolve, but help from travel professionals and tour operators is here to stay.
New seasons often make us introspective, but this year it's especially true.
The entire team at Austin Adventures is grateful for every guest, reader, and website visitor who spends their time with us. Losing the freedom of moving about the world affected a lot of people from travelers who thrive on exploration to the guides who thrive on giving people that experience.
This talented group is ready to make this summer the most remarkable experience ever for our guests. Our guides are award-winning and each bring their own personality, talent, and knowledge to the trails. If it weren't for this group of outstanding people, there really would be no Austin Adventures! Each year President Kasey Austin heads up our domestic guide training. Kasey spends months and months recruiting and hand-picking only the best of the best to join our guide team. She also pulls together an extensive and highly orchestrated guide training right here in Montana not far from the Austin Adventures headquarters. Kasey works with our veteran guides to create an environment that will prepare the new guides for the real-world adventures that await.
Let's talk. Call us at 1-800-661-9073 to speak directly with an Adventure Travel Consultant who can help you get started on your travel planning journey, or click the button below to contact us via email.