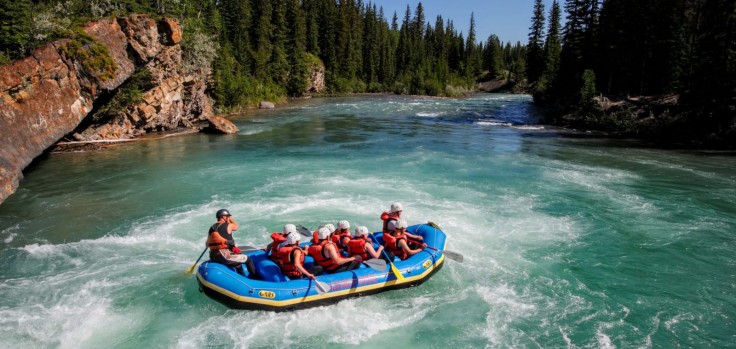 Top reasons traveling with a tour operator makes your life better.
We get the question all the time: why should I travel with Austin Adventures? Why would I spend my hard-earned cash on someone else planning my vacation? What they're really asking is what is the value of working with a tour operator? To begin answering that question, we compiled a list of twenty reasons why we think a tour operator is valuable to a traveler's experience.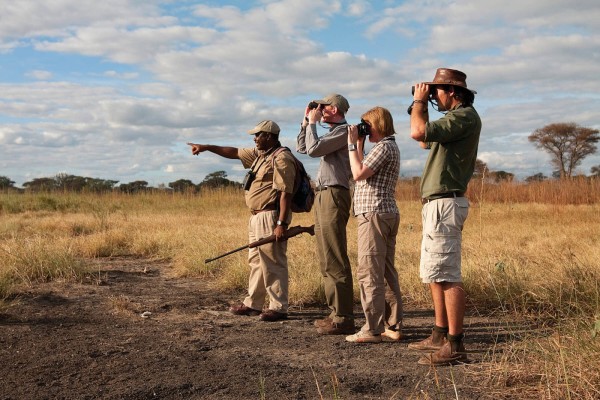 1. The planning is done for you
Have you ever started researching a trip only to give up after realizing how much time actually goes into trip planning? You're busy with life! Who has time to plan a trip these days? That's where we come in! Example: Our Montana Adventure has been handcrafted and finely tuned over the course of 25 years of "research" (otherwise known as "exploring our own backyard"). You'll get to know our dear state more intimately by hiking, zip lining, rafting and horseback riding your way through Big Sky Country alongside a professional guide.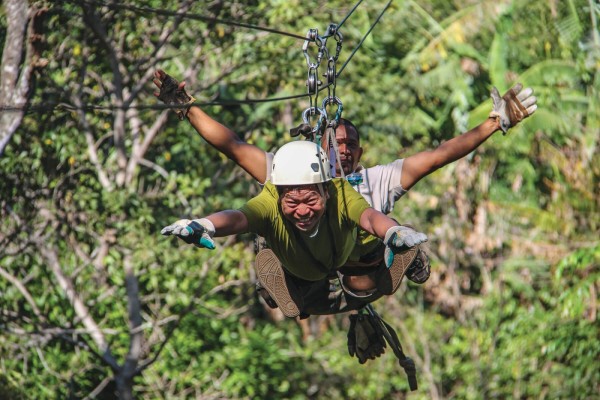 2. Tour operators have your safety in mind
At Austin Adventures, the first thing we focus on is your safety. Our guides are all first aid and CPR certified (at the very least) and they understand that a vacation isn't fun if our guests don't feel safe first and foremost.
Your safety is our main priority. Example: Before a bike ride in Banff National Park on one of our Alberta Adventures (and before any activity on any trip for that matter), your guides will run the group through a brief safety speech covering the type of terrain and distance you'll be riding, ride-shortening options and van locations, and any wildlife you might encounter along the way (among any other items they deem relevant).
3. Family-focused time
Our family itineraries center around giving you more of what matters on vacation: true, well-deserved family time. You'll spend less time bickering about where you should go, what you're going to do and where you're going to eat and spend more time letting your guide make those tough decisions for you. Example: Picture Day 4 of our Yosemite Family itinerary.
First, you wake up at beautiful Tenaya Lodge for a filling, hot breakfast. Your guides meet you around 7:30 AM to drive you to Yosemite Valley. Gear up with rock climbing shoes in Half Dome Village for an all-abilities morning of climbing with a professional climbing instructor (don't worry, a delicious pizza lunch will magically appear midday). Then, your guides drive you back to Tenaya for a BBQ dinner followed by a ride on Yosemite Valley's Sugar Pine Railroad! Boom! Family-time made easy!
4. Best lodging booked in advance
Have you ever tried to book national park lodging a few months out from your trip and found there wasn't space available? As our national parks increase in popularity, it's a more common occurrence as accommodation space disappears up to a year prior to popular travel dates. We reserve rooms over a year in advance so your room is waiting for you.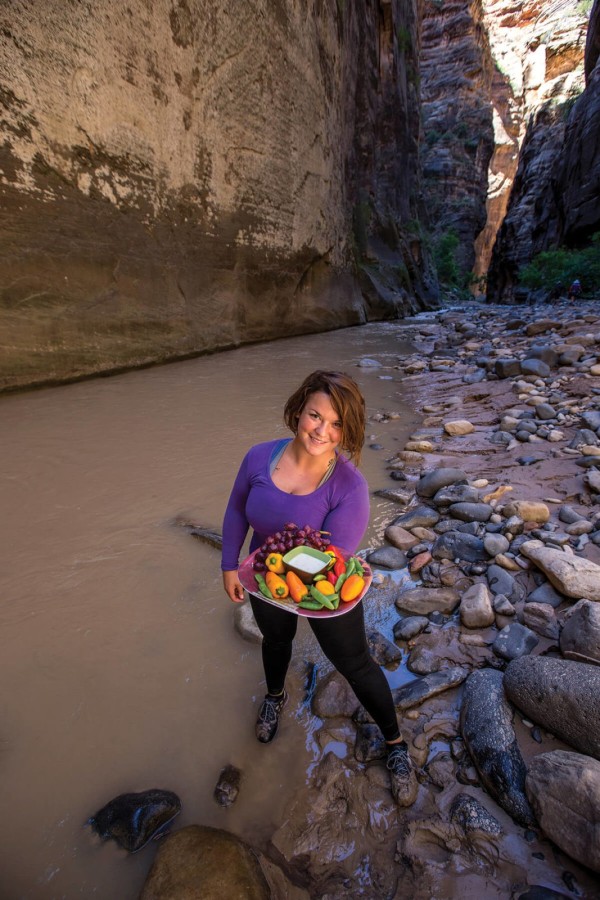 5. The WOW Factor
At Austin Adventures our guides proudly pop out from behind bushes with a silver platter of goodies mid-hike. They also know the best places to seek out wildlife in our parks and which trails to take where you'll find the best views with the least crowds. We call this the WOW Factor. Example: Have you ever been sea kayaking in Alaska on the lookout for colorful starfish when your guide out of seemingly nowhere hands you a fruit kebab during a paddle break? Yeah, that's a thing…
6. Something to do for everyone
We've hosted many a trip for mom, dad, grandma, grandpa, Aunt Betty, and the grandkids. What we're good at is making sure everyone has a ridiculously good time regardless of age, ability, or agility. Example: In Grand Teton National Park on our Yellowstone/Tetons Family Vacation, we'll ride bikes three times over the course of the trip.
These bike rides are designed with the utmost flexibility in mind. Grandma can start the ride and get picked up by the van halfway to meet the group at the end. Little Bobby can ride a tagalong behind dad. And your teenager can let out a little energy riding as fast as she wants to the meet-up point. Everyone's happy!
7. Tour operators make it easy
Literally, all you need to do is pick your favorite destination with one of our knowledgeable adventure travel consultants, book your flights to/from your host city and reserve a pre-night hotel. Everything in-between is taken care of for you!
8. Knowledgeable guides
Our guides are historians, interpreters, mechanics, jokesters, fun instigators, chefs, confidantes, drivers, teachers, entertainers, athletes, and naturalists. They're passionate about the places they get to show off and as experts on their regions, they know how to deliver a memorable trip. Example: Sheri Saari has guided for Austin Adventures for over 10 years and is someone we consider the ultimate travel companion!
She lives a pretty fascinating existence guiding polar bear expeditions in the fall, spending her winters in Hawaii and/or traveling abroad, and guiding Alaska trips for Austin Adventures in the summer. If that doesn't make you want to meet Sheri, her fabulous picnic spreads, endless knowledge of Alaskan wildlife or "polar bear plunge" antics will!
9. The best spots are scoped out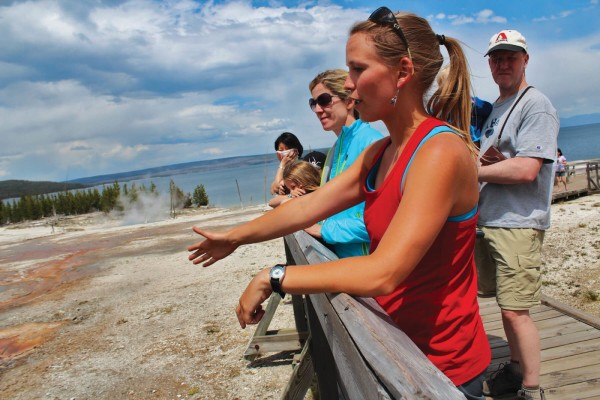 We're the national park experts and have over 25 years' experience creating and operating the PERFECT vacation! Our guides know the best places to go at the best time of day to give you a stress-free national park experience. Example: Everyone (and I mean eve-ry-one) makes a stop to watch Old Faithful erupt while road tripping around Yellowstone National Park.
99% of these tourists will park their car in an overcrowded parking lot, watch Old Faithful erupt and drive on to the next parking lot attraction. On an Austin Adventures Yellowstone adventure, we hike into Old Faithful "the back way" with virtually no crowds and enough postcard-worthy scenery that we consider it a misdemeanor that no one else gets to see it but us!
10. Luggage transported for you
Anyone who's taken a vacation on their own knows how much of a pain it can be to transport luggage from point A to point B, especially when you can't get it into your room until check-in time! Plus, all those bags are so gosh darn heavy!
No one wants to schlep their own luggage if they don't have to! Example: On any of our national parks vacations, you don't touch your own luggage. It "magically" appears in your room for you. On our Grand Canyon trip, while you're hiking near Hermit's Rest with one guide, your other guide is grabbing keys, checking on dinner reservations and running luggage to your room so your evening can proceed without a care in the world.
11. Logistics as smooth as butter
Taking a trip on your own can be complicated, especially when there are lots of different logistics to not only plan ahead of time but also carry out when you head out on your trip. Example: Take Day 1 of our Alaska trip, a very complicated day, logistics-wise.
This one day involves a trip by van, a train ride, a cruise to a remote island, and a kayak adventure, not to mention getting luggage from point A to point D, a van transfer from Anchorage to Seward behind the scenes and meals handled for breakfast, lunch, and dinner. Whew, we're exhausted just thinking about all those details! But don't worry, your guides will have everything under control!
12. Adult-only adventures
Adult-only vacations are created with individuals 16 years and older in mind. These trips are a great opportunity for older families, couples and solo travelers to meet other like-minded adventurers in some of our world's most beautiful places. Example: Our Death Valley Adventure is a vacation we created with adults in mind.
Our hikes and bike rides are a little more challenging than what's offered on our family trips (although there's always an easy option for those who want it!) and we were sure to build in some downtime to your active vacation so you can enjoy the amenities of the Inn at Death Valley like a round of golf, an afternoon at the spa or a refreshing swim in the spring-fed pool.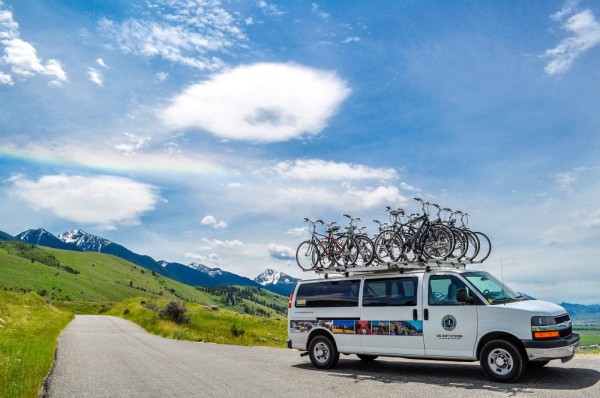 13. Transportation is covered
For some, the idea of renting a car, figuring out directions and driving the family from attraction to attraction is a headache in and of itself. (And parking can be a nightmare.) On an Austin Adventure, you just sit back and take in the scenery as your guide focuses on getting you to your destination safely. Example: As you travel along the iconic Icefields Parkway connecting Banff and Jasper National Parks in Alberta, you'll be free to stare open-mouthed out the window as you take in a vast wilderness of azure mountain lakes, glacially-carved mountains, and broad sweeping valleys.
Your guide will take care of the driving as you take care of committing to memory the postcard-perfect landscape passing you by.
14. Never think about meals
As you're exploring our incredible national park system, oftentimes the last thing on your mind is where you're going to stop and get a bite, not to mention how few and far between a decent restaurant or grocery store is in these wild lands. Example: If you've been a victim of a rumbling stomach on a recent trip, this most definitely wasn't an Austin Adventure!
We put a huge emphasis on our meal experiences when it comes to picnic lunches or dinners at local restaurants. While you're biking the Mickelson trail in South Dakota, one guide will drive ahead to a covered picnic area to set up a spread full of healthy options for you to start chowing down upon arrival – it just doesn't get much better than that!
15. Best subcontractors
Subcontractors are the companies we work with to provide specialized activities like whitewater rafting, horseback riding or rock climbing. We do the research on our subcontractors ahead of time and ensure they'll provide a service that lives up to our high safety standards and measurements of a good time! Example: If you book our Montana Family Adventure, you'll raft the Yellowstone River just outside the boundaries of Yellowstone National Park in a little town called Gardiner.
In Gardiner alone, there are six whitewater rafting companies that all claim the best product on the market. We've done our research and work with Montana Whitewater as they not only run an AWESOME rafting trip but they also exhibit an outstanding safety record. (See #2)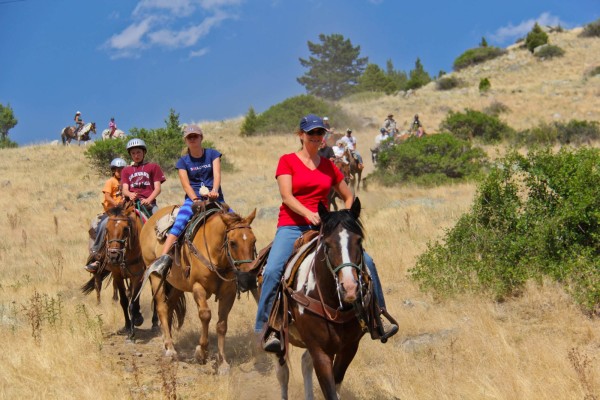 16. Activities already figured out
Our national parks have an incredible number of things to do, and figuring out which trail to hike, where to rent bikes or what time of day to find the best wildlife can be quite overwhelming! On an Austin Adventures vacation, we have a solid choice of activities already on lockdown and we have backup plans for our backup plans just in case our plans don't go to plan! Example: You just pulled up to the Iceberg Lake trailhead on a Glacier National Park Guided Tour and find the trail is closed due to grizzly bear activity. No worries! Your guides will take you on a hike to nearby Grinnell Glacier instead (an equally impressive trek). And if Iceberg Lake still isn't open tomorrow, they have around five other options to choose from to continue making your adventure the vacation of a lifetime.
17. Dietary requirements covered
We get it. There are a TON of dietary restrictions, fads, and requests out there. And we can work with you on just about any dietary requirements you or your family may desire. From gluten-free to paleo, we've got you covered! Example: You're on a Bryce Canyon & Zion National Parks Adventure with your family of six.
Mom is allergic to nuts, Dad's cutting back on sugar, and little Johnny doesn't eat anything but peanut butter and jelly sandwiches. No problem! Let us know your dietary requirements at the time of booking and we'll pass the information on to your guides so they can alert the restaurants you visit and grocery-shop accordingly for your picnic lunches.
18. Learn more about a destination
When you travel with a tour operator, chances are you are looking to fully immerse yourself into a destination. You want to learn about the things you're passing by whether it's via van, foot, horse, raft, or canoe! Example: While visiting the San Juan Islands, you'll head out on a whale watching tour with a local captain on a boat charter.
You're not just going to see orcas, humpbacks and minke whales; you're going to discover their migration patterns, eating habits, mating behaviors, and swimming activities under the guidance of a local wildlife expert.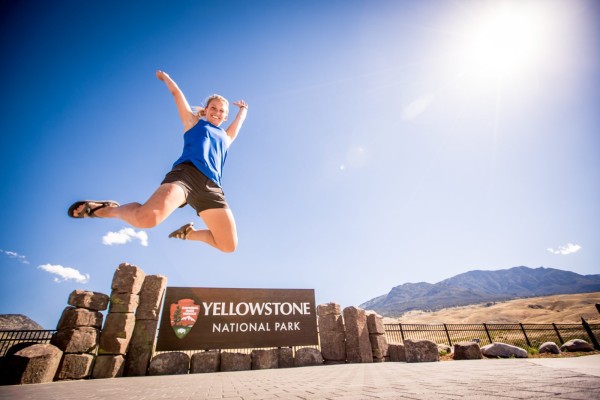 Our goal at Austin Adventures is to get you out exploring this amazing world we live in. If you don't feel comfortable or competent doing this on your own, we're here to help. We want to be your go-to tour operator! Travel with us once and we think you'll understand why our guests travel with us again and again!