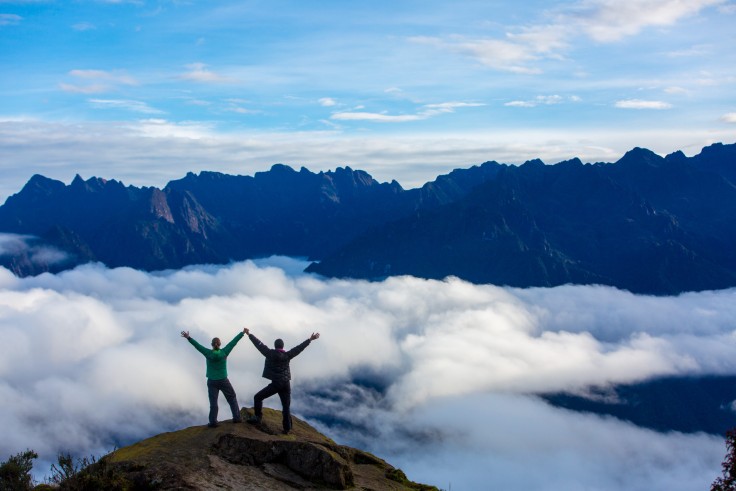 The eminent travel writer Pico Lyer once observed: "Travel is not really about leaving our homes, but leaving our habits." Getting away from the day-to-day is a powerful change of pace, and the benefits of far-away travel are so vital, so vivid and clear, that traveling is not a luxury, it is a necessity.
We all have stress in our lives - it's no secret. Constant change and continual to-do's keep us busy, and boredom and monotony can overwhelm even the best of us. And travel acts as a catch-all, a supreme vehicle for recharging our mind, body, and soul.
Travel is transformative, full of life-affirming power and a profound ability to reconnect us to the present moment. Whether it's a private getaway or a secluded beach vacation, indeed whatever destination we pick for ourselves, the act of getting away and opening up to new experiences, gives us a profound sense of well-being and peace of mind. Research has shown that travel does lower stress levels, and substantially.
Writer (and avid traveler) Henry Miller once said that "One's destination is never a place, but a new way of seeing things." Leaving our habits behind allows us to do this - to see things differently. In a joint study from the Global Commission on Aging and Transamerica Center for Retirement Studies, they uncovered a quantifiable link between travel and physical health, revealing benefits of travel that were nothing short of striking.
Such as, women who traveled at least twice a year had a much lower risk of suffering a heart attack than those who only traveled every few years or not at all. Similar benefits were echoed for men, in that those didn't take annual vacations showed a 30 percent greater risk of heart disease. These studies also showed that 89% of respondents not only saw a significant drop in stress, they had decreased risk of heart attack.
Turns out travel is fun and good for your health!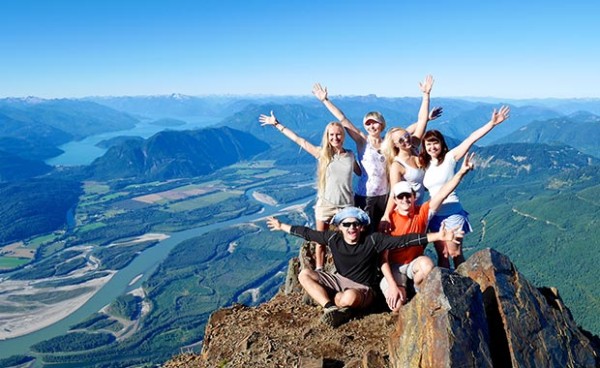 According to the U.S. Travel Association, travel improves brain health as well, by offering the same sort of physical and cognitive benefits and stimulation as crossword puzzles or museum visits. The change of scenery and pace, and the heightened present moment awareness--and sincere engagement and curiosity--literally build new synapse in the brain. Researchers have studied this link between spending time abroad and mental change.
New experiences, sounds, smells languages, tastes, and sights all spark synapses in the brain. This enhances creativity and sharpens the mind. Our brains literally build new neural connections that trigger original thoughts. And there's no way to boost this natural brain growth, give it a nudge in the right direction, like exploring new places and breaking out of our daily habits.
Evidence that travel impacts relationships are overwhelming and positive, as well. In a study conducted by the U.S. Travel Association, a surprising 94% of respondents who traveled as a couple regularly, reported that they felt very close to one another, with 86% reporting that the romance was still alive in their relationship. 79% said that sharing new experiences regularly via travel made a positive impact on their relationship, and the extreme majority of couples who made time to travel regularly together reported being more connected and fulfilled in their relationships over the long-term.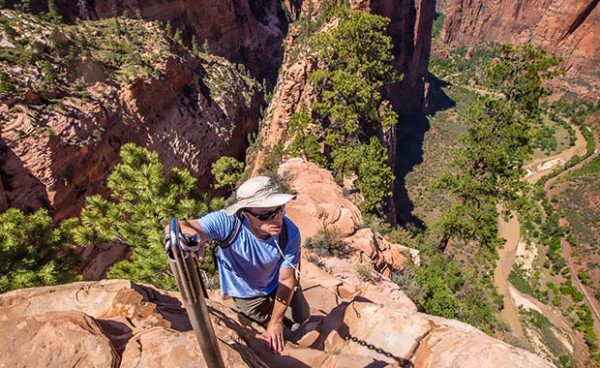 Travel all but guarantees we'll encounter situations we wouldn't normally in our ordinary, everyday life, and research shows this phenomenon can have a far-reaching--and overwhelmingly positive--impact on our lives. And even better when we share that experience with our family or romantic partner (keep an eye out for our future posts where we delve into travel with family and partners). But perhaps the greatest power of travel lies in its flexibility.
Regardless of where you want to travel, when or even with whom, there will never be a shortage--or a monotony--of possible experiences. It is most certainly a lifelong pursuit, and one worth having.
Download our FREE National Parks Guide
America's national parks are filled with the most thought-provoking moments and awe-inspiring landscapes. Click here to get our FREE guide for inspirational ideas and practical advice to help you plan the best national park vacations and tours.