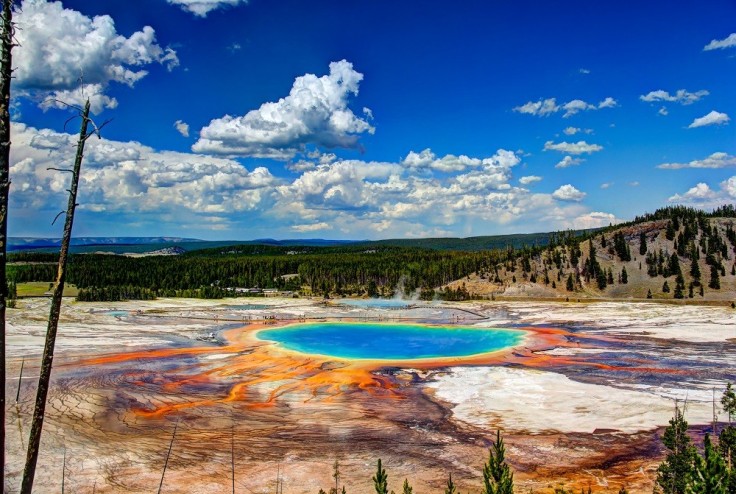 Planning a trip that the whole family will love isn't always a walk in the park. We recently asked a handful of experienced travel bloggers for their best tips for successful family vacations in Yellowstone. From what to pack to where to stay, take it from moms who know:
1) Where to stay
Whether you prefer camping, RV travel, or would rather stay in a cozy lodge, options abound in and around Yellowstone National Park. Lesli Peterson of 365AtlantaFamily.com had a great piece of advice: "Stay in Yellowstone...Our choice is Lake Yellowstone Hotel. It's an historic hotel on the lake, with a massive sun room...
Book half your stay in a hotel or lodge in the north part of the park, and the second half of your stay at a lodge in the south part...It costs a little more and requires more planning, but staying within the park will exponentially increase your experience."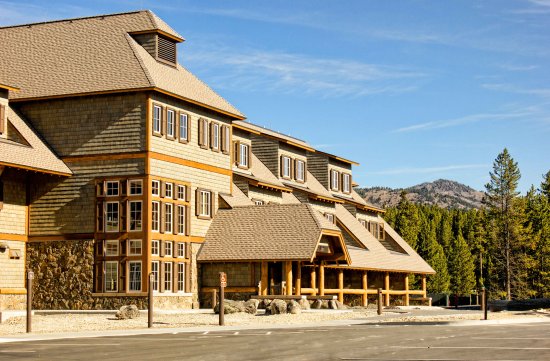 Eileen Ogintz of takingthekids.com decided to try both sleeping under the stars and enjoying the comfort of park hotels: "They all offer an amazing experience!
Especially memorable is a winter visit to Old Faithful Lodge where we snowshoed and saw bison up close and Old Faithful without any crowds. We also loved Mammoth Hot Springs Hotel, where we saw wildlife grazing just outside.
Also, camping on Lake Yellowstone--we had to kayak to the campsite!" If staying outside the park, consider Erin Gifford's advice (Kidventurous.com): "We stayed in a cabin at the Yellowstone Park / West Entrance KOA. It was just a few miles from the park, and there was so much for kids to do, including a huge playground, an indoor pool and a mini golf course. There was also a fudge shop… definitely try the watermelon fudge. It was the perfect place to relax after exploring the national park."
2) What to pack
When it comes to packing, moms know that you never leave behind the rain jackets. A full supply of snacks and refillable water bottles are also paramount to successful adventures in Yellowstone National Park. Here are some other items that you perhaps hadn't considered yet: Lesli (365AtlantaFamily.com) says: "I swallowed my pride and slipped my 3-year-old into one of those kiddo harnesses as we walked around the geothermal attractions at Yellowstone. And you know what? I'd do it again.
I felt much more relaxed and able to enjoy the park knowing he was safe. For the teens, walking poles were key to getting them to climb higher, go farther and help carry the toddler in the Ergo carrier. Bonus? The Death in Yellowstone book. It's a little gruesome, but the older kids loved the stories and they were fun to read aloud at night together."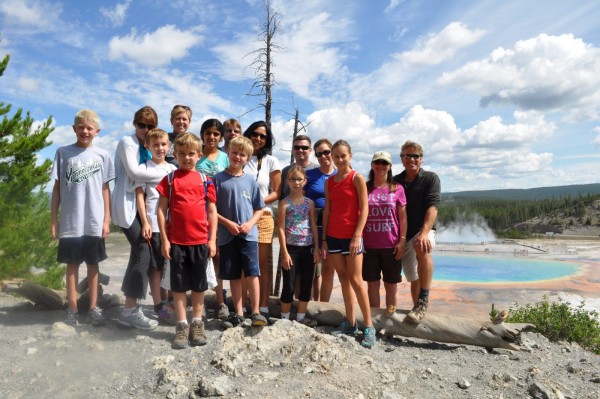 3) How to explore
Biking, hiking, kayaking and wildlife viewing abound in the world's first national park. Another huge part of the experience is driving. Erin recommends this about driving in the park: "The main road is shaped in a figure-eight, so it was helpful to tackle one loop on the first day and the other loop on the second day.
Also, plan to get to the entrance early. Lines can get lengthy!" For families interested in maximizing family adventure vacations, Meagan Shamy of MommyTravels.net suggests the following: "Take your bicycles. Throughout the park you will find many bike-friendly trails...If your kids are little, they will get worn out. Take a trailer for them to sit in while you bike."
And finally, Eileen of takingthekids.com recommends one of our favorite ways to share the park's bounty of educational opportunities: "Have the kids become Junior Rangers in the park--a great way to keep them engaged!"