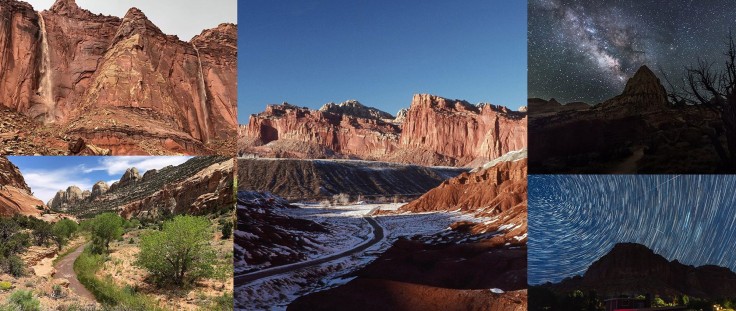 Capitol Reef is one of Utah's lesser-known natural wonders.
However, this doesn't make it any less majestic than the remaining four of the mighty five national parks. The best time to visit Capitol Reef National Park is often a topic of debate.
We believe that any season can bring remarkable adventure in this pristine park! So, without further ado, let's explore the many wonders that await in each season at Capitol Reef National Park, depending on the time of year one decides to visit.
Visiting Capitol Reef in the Spring: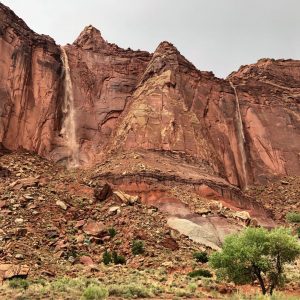 Spring in Capitol Reef will likely be much chillier than you expect. Temperatures generally range from the high 60s to the low 10s while the landscape blooms.
Adventurers can also expect mild rainstorms during their trip. However, Capitol Reef is an arid desert park, so it is unlikely that any extended showers will catch you by surprise. Short days with extended sunny hours will create the perfect conditions for many activities, including hiking and biking.
The Fruita Orchards will also be blooming in the coming months, and make for beautiful sights and smells when exploring. Crowds will be mild during the spring season, allowing for more independent exploration of the trails and valleys.
Visiting Capitol Reef in the Summer: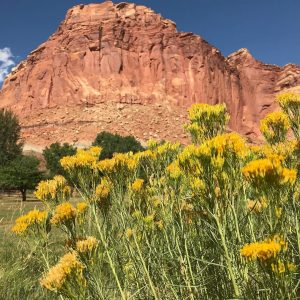 Summer in Capitol Reef is not as harsh as in many other southwestern parks. Temperatures will very rarely exceed 100 degrees Fahrenheit on trails without shade. On the rare occasion that a heatwave hits, many paths do have shaded portions, and hikes can be planned accordingly with parkside information.
Travelers should be cautious during the later summer months as flash flood season will be in full swing. While it is unlikely that flash flooding will occur, adventurers should be prepared in the case of an event and understand how to keep themselves and their loved ones safe. Before leaving the park, make sure you check out the Gifford House Store and Museum, which has extended hours during the warmest months!
Visiting Capitol Reef in the Fall: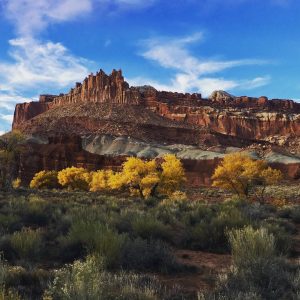 In the fall and as the park begins to cool in preparation for winter, Capitol Reef's hiking and biking trails will become more active. Peaches, plums, and pears abound during the fall as the harvest is coming in soon!
Exploring the groves of fruit trees makes for a remarkably romantic scene that some would consider unprecedented in a high desert location. The park is less populated during the later autumn months as temperatures cool, so this is the best time to visit if you're not fond of large crowds. During the day, the park will be comfortably warm, enough so for hiking and camping.
When the sun sets, temperatures dip into a tolerable chill, near the mid-40s to low 50s. If your adventure consists of camping in this national park, be sure to bring a thick sleeping bag and insulated tents. That cold can bite when it's time for bed!
Visiting Capitol Reef in the Winter: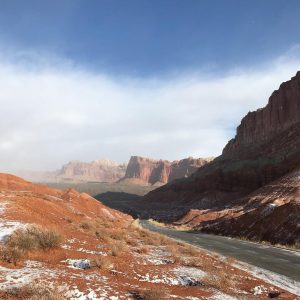 Winters in Capitol Reef National Park are notably quiet; the park is nearly empty during the coldest months of the year. With moderate snowfall and beautiful sandstone spires, this incredible location is the private snowy playground you always wanted as a child!
Temperatures rarely dip into the negatives here and generally hover around 10-15 degrees Fahrenheit. Snowfall provides opportunities for backcountry skiing, snowshoeing, and even the occasional offroading excursion. Overall, winter is the perfect season to visit Capitol Reef if you're looking for a quiet scenic getaway with plenty of opportunity for thrills!
When is the best time to visit Capitol Reef National Park Then?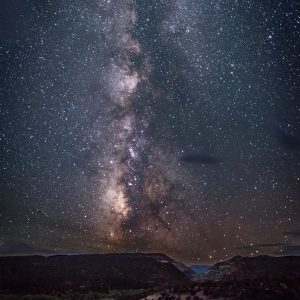 The best time to visit Capitol Reef is any time of year! The varying seasons provide different opportunities for scenery, activities, and solitude. Some say spring is best, summer can indeed be hot but very cool, and while winter is cold - it sure is beautiful.
No matter what time of year you visit Capitol Reef, you're sure to experience its incredible beauty! All photography within this post above is credited with great appreciation to the National Park Service.
Ready to Go? Let's Plan Your Trip!
At Austin Adventures we have many set departures and trips you can join. Meet new friends, see the sights only guides can share, and experience Utah at its best!