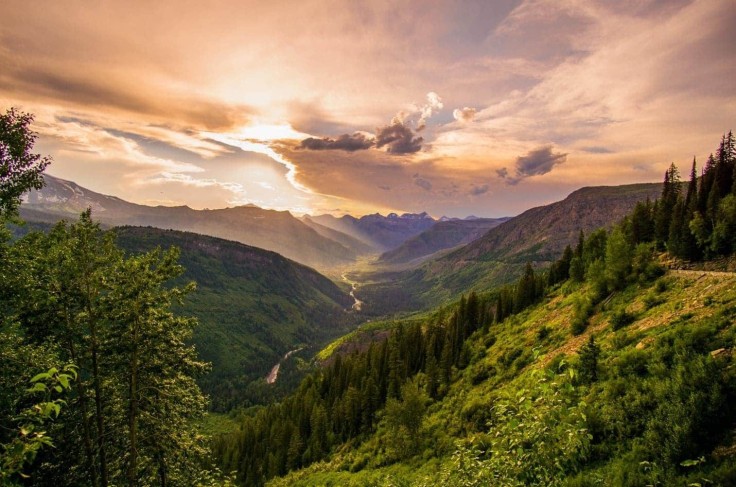 Many of the best places to visit in Montana are scattered throughout its wild spaces and national parks, and we've explored them all.
We've biked the state's trails in the height of summer and tackled its tallest ski slopes in the winter. Our guides have strapped on their hiking boots and explored Montana's deepest forests, and they've slept under the stars more times than we can count.
There's nothing like the air out there, fresh and clean and cool—it's a purer sort of existence than you can find almost anywhere else in the country. But the open frontiers of the American West aren't the only beautiful places to visit in Montana.
Montana's cities keep one foot planted firmly in the past by celebrating their rich cultural history, but another boldly into the future, fostering creative growth, vibrant nightlife, and incredible food. Montana is our home. We love it, and we want you to, too. That's why we've put together a list of the best places to visit in Montana that highlight the towns, landmarks, natural wonders, and hidden gems of the Big Sky State.
1. Bozeman
Bozeman has long been lauded as "the most livable town in America," an impressive accolade if there ever was one. A Southern Montana town nestled amidst the Rocky Mountains, it's widely known as one of the coolest places in Montana, particularly for those with an interest in the outdoors.
World-renowned fly fishing, skiing, biking, and hiking are a few of the city's big draws, making it an ideal place to visit year-round. This is one of Montana's biggest strengths: it's great all year-round. If you like activities like hiking, biking, and fishing, you'll find the summer climate ideal. If you're into skiing, come later in the year for world-class winter sports. Bozeman still has an authentically laid-back, historic Old West vibe that you'll be hard-pressed to find in many popular Western cities.
It's still possible to explore the area's mountain ranges without ever crossing paths with another traveler, making it the perfect gateway to Montana's wilderness destinations.
2. Hyalite Canyon
Hyalite Canyon near Bozeman is one of the most beautiful places in Montana, thanks to a few knockout highlight features. Grotto Falls is our favorite, where Hyalite Creek crashes into a series of pools that make amazing swimming holes in the summer months. It's an easily accessible and well-maintained spot, and it makes a perfect stopping off point for a waterside picnic on your way to any of the canyon's other popular locations.
Hyalite Reservoir is an especially beloved water feature all year round, where kayakers take in the lush surrounding forest and fisherman angle for cutthroat trout and arctic grayling.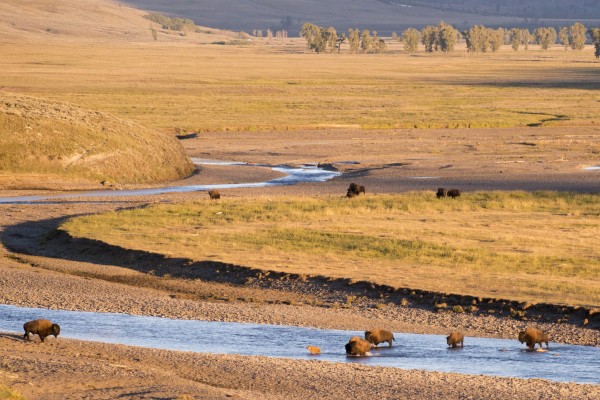 3. Lamar Valley
Also known as the "Yellowstone Serengeti," Lamar Valley is one of the best places in the world to see grizzly and black bears, gray wolves, bison, elk, pronghorn, and a variety of other species. Many of these species (such as grizzlies) once teetered on the edge of extinction but now flourish within the boundaries of Yellowstone.
Opportunities to appreciate these animal populations are incredibly special, and we believe they should be seized before they can disappear.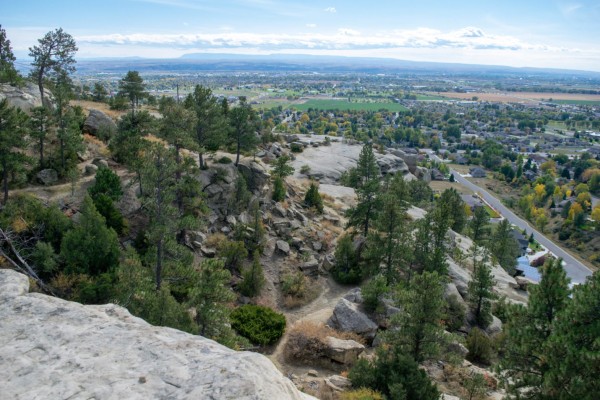 4. Billings
What's so great about Billings? 45 miles of stunning multi-use trails, for one. They're not very crowded, and they're well-maintained, suitable for hiking or biking. (And there are plenty of options in town for renting bikes, too!) Beer lovers will love the Billing Brew Trail, a 1.5 mile stretch of Downtown Billings that contains six breweries, two distilleries, and a cider house.
Like Bozeman, Billings isn't so overrun with tourists that it has lost any of its original rugged rancher charm, though it's clearly a city that's modern enough and creative enough to foster its own lively culture. Billings is called "Montana's Trailhead" for its access to the Beartooth Mountains, which are home to Montana's highest peaks. In fact, the Beartooth Highway is a particularly picturesque entry point into Yellowstone. History buffs will also find Billings to be one of the most interesting places in Montana.
The Battle of Little Big Horn—and Custard's Last Stand—took place near Billings, and a national monument now rests upon that site. Nearby Pompey's Pillar is less well-known, but shouldn't be: the natural rock formation features a multitude of Native American petroglyphs, as well as a signature left behind by the Lewis and Clark expedition. (It was Clark's signature, if you're wondering.) Standing upon that stone and taking in the unreal views feels like connecting to the distant past, participating in an activity that humans have experienced for hundreds—if not thousands—of years.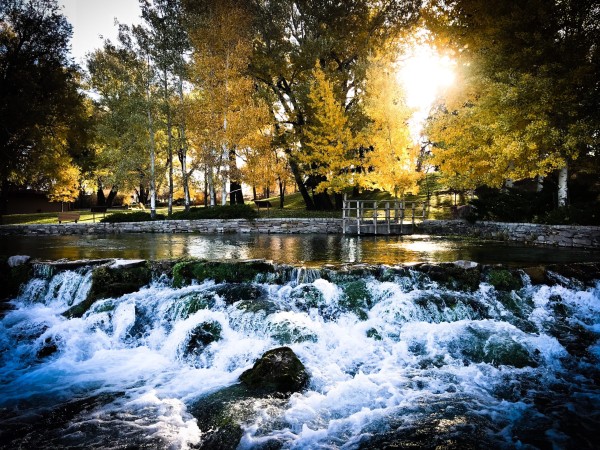 5. Great Falls
Great Falls has cemented its position as one of the best places to visit in Montana for its scenic surroundings and important cultural sites. Located along the Missouri River, the small town is home to some truly excellent historical and art museums, as well as 60,000 of the friendliest locals you'll ever meet.
Great Falls residents insist they've got the state's best coffee, bars, burgers, and pizza, making it awesome for food-lovers who want to use the city as a headquarters for scenic explorations outside of town. Just a short drive south, for example, you'll find the First Peoples Buffalo Jump State Park, where American Indians famously herded bison over cliffs.
A picturesque, easy-going hike to the top of the buffalo jump offers spectacular views. If you were traveling between the extraordinary sites at Yellowstone and Glacier National Park, Great Falls might be the perfect stop along the way.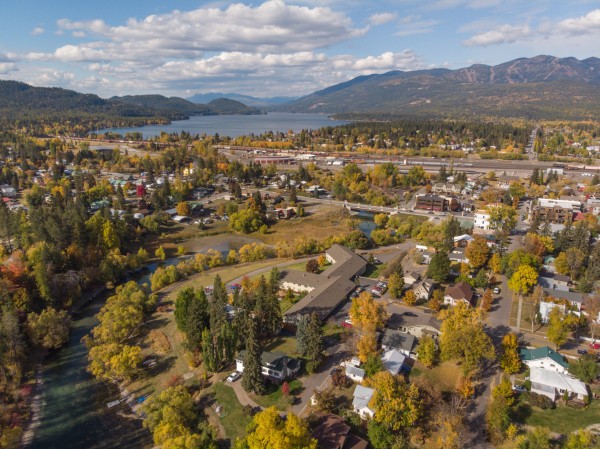 6. Whitefish & Kalispell
The towns of Kalispell and Whitefish are only 15 miles apart, and both are popular gateways to Glacier National Park, so we're including them here as a two-for-one. Visitors to Northwest Montana often fly into charming Kalispell, and Whitefish is a hip New West town that's quietly making a name for itself as one of the coolest places in Montana.
Stylish and famous ski aficionados are taking notice, supporting a growing number of high-end restaurants and an excellent ski resort. Still, the area hasn't exploded yet the way certain Colorado ski towns have, and it remains laid-back and unpretentious.
If winter adventures aren't your thing, however, don't write off Kalispell and Whitefish. Wildflower-dappled Whitefish Mountain is gorgeous year-round, and the nearby Flathead River area offers some of the most beautiful river rafting in Montana.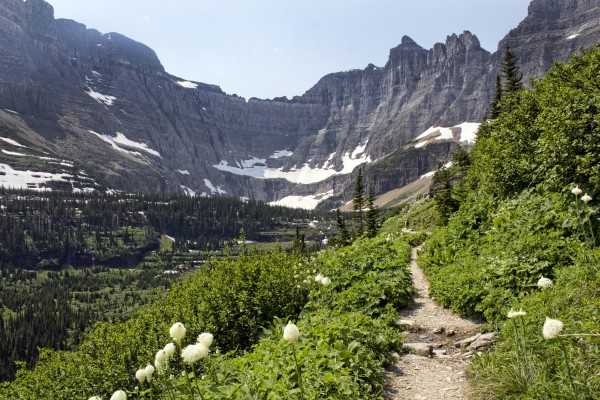 7. Iceberg Lake
Iceberg Lake is considered by many to be the "Crown Jewel" of hiking trails in Glacier National Park, and the odds are good that you've seen photos of it, whether you recognize it or not. We'd rank it among the most beautiful hikes on the entire planet—and we've been doing this all around the world for a good long while.
Every minute of the 4.5-mile hike offers a feast for the senses, from the crisp mountain air to lush forests and enormous rocky crags. Wildlife also travel this area frequently, so keep your eyes peeled for mountain goats, big horn sheep, and bears. Most trails into Iceberg Lake offer a surprisingly varied mix of vistas. Open stretches take you through gently sloping hills, flanked by Mt. Grinnel, Mt. Wilbur, and Swiftcurrent Mountain in one direction, and a gorgeous valley leading towards Many Glacier in the other.
You may dip into thick pine forests, full of old-growth and filled with the distinctive smell of wild pine. Eventually, you'll find yourself at Iceberg Lake itself, an emerald lake of some of the purest water in the world. Icebergs float here year-round, as the lake rests in the shadow of towering Mt. Wilbur and its smooth limestone cliffs.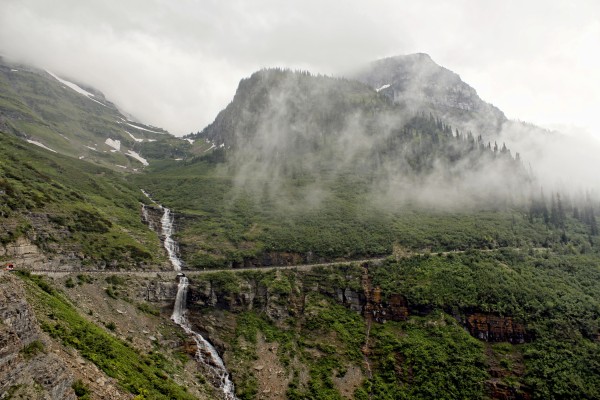 8. The Going-to-the-Sun Road
Completed in 1932, The Going-to-the-Sun Road is a 50-mile highway that cuts across Glacier National Park from east to west, crossing through almost every type of environment the park has to offer.
The path takes travelers past ancient glacial lakes, expansive alpine tundra, and through deep evergreen forests. At Logan's Pass, at an elevation of 6,646 feet, travelers cross the Continental Divide. The road was specifically designed to blend flawlessly into its wild surroundings, and it provides a spectacular way to see a large portion of the park in a relatively short amount of time.
Adventurers who want to maximize their enjoyment of The Going-to-the-Sun Road, you'll want to visit between June and late fall. Portions of the highway are open year-round, but not all of it—the alpine portion is typically cleared of snow at some point in June or early July, and usually closes again in mid-October, depending on weather conditions. The best time to visit Glacier National Park and Going-to-the-Sun Road is June to August, when ideal conditions far more likely.

9. Big Sky
Northwest of Yellowstone sits Montana's beloved Big Sky, known for its ski and downhill mountain bike trails, as well as surrounding wilderness areas such as Gallatin Canyon.
Adventurers can enjoy everything from adrenaline-fueled ziplining to peaceful horseback treks, not to mention the arresting beauty of Lone Peak. For our money, we find that Beehive Basin offers one of the best hiking trails in Montana, a wildflower-carpeted route that circles around a charming lake surrounded by granite peaks, as well as offering a top-notch view of Lone Peak. For best access, tour this area when it's warmer, or trail conditions may become more difficult.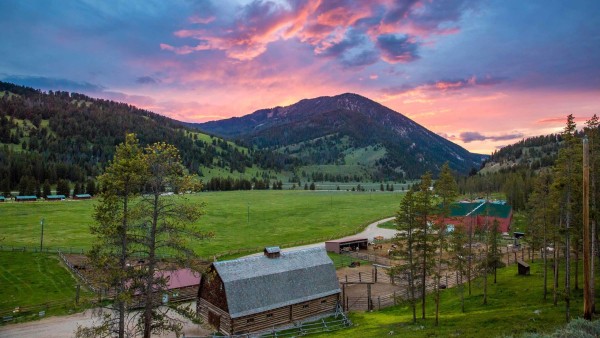 10. Paradise Valley
Paradise Valley is a valley of the Yellowstone River, known for its surrounding mountain ranges, rustic guest ranches, outdoor adventure opportunities, and beloved attractions like Chico Hot Springs.
We think it's one of the best places in the state for exploring the countryside by horseback, and we never miss an opportunity to trek into the Absaroka Mountains to picnic along their jaw-dropping vistas. And if you find yourself a little saddle sore, a visit to the Chico Hot Springs resort is a super-relaxing Montana tradition that's good for both the body and soul.
Chico sports a hot spring-fed pool, perfect for a long, slow soak at the end (or beginning) of an adventure-filled day. If you're anything like us, you've probably felt the pull of the American West, the instinct to seek out wide open and untamed spaces, and the need to unplug and get away from it all.
There's no place in the U.S. better than Montana to heed that call. Whether you're looking to test yourself with an active adventure or looking for a way to create new experiences with the full family and open your children's eyes to the wider world outside, Montana's the place. Take a moment and check out the adventures we're running this year. We'd be delighted to introduce you to the Montana we know and love.