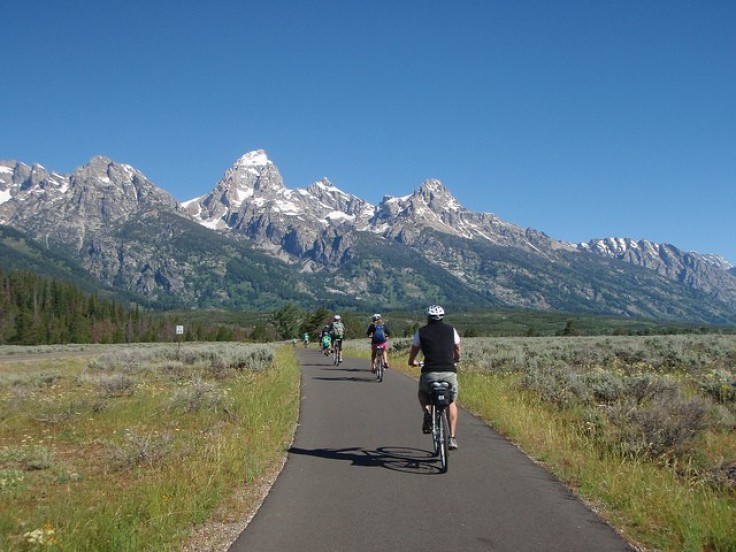 Spinning Wheels in Grand Teton National Park
by Rob Hartsig
Of all visitors to Grand Teton National Park, I see cyclists the most, even compared to motorists and hikers. With over 55-miles of dedicated bike trails, bikers come for the scenic rides along the piedmont lakes, through the valley and below the craggy peaks of the Tetons.
Read on to discover what makes this region so fantastic for biking.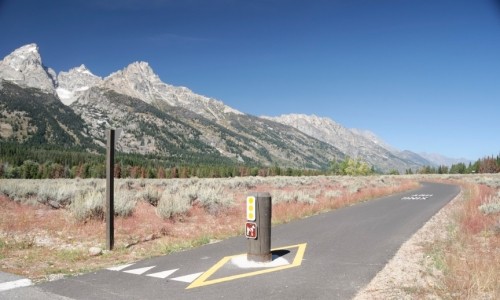 Bikes-Only Paths
While intense mountain biking experiences abound in Northwest Wyoming, most ride options in the Tetons and Jackson range from easy to moderate and are designed to offer a more relaxed ride.
My favorite rides are found along the lakes where I can get as close to the mountains on bike as possible. One bikes-only path leads from the south of the park at Moose and heads north through Jenny Lake to Signal Mountain Lodge.
Another great option is to start in the town of Jackson and bike north to the park, passing by the National Elk Refuge and awesome views of the south end of the Tetons. Be prepared for monster headwinds and tailwinds due to this paths' central location in the valley.
If you have the time, spend at least a day biking in the Tetons. Start in the town of Wilson and bike to the park past Teton Village at the southwest entrance of the park.
This path takes you close to Death Canyon and also leads you to the LCR Reserve and Rockefeller Ranch. If you want to bike in the Jackson Hole portion of the park, head north out of Jackson on Highway 89 to the towns of Kelly and Mormon Row, both within park boundaries.
The bike trails around Signal Mountain end here, and biking past this point leads you to the main road, which is legal but means you're sharing the road with cars.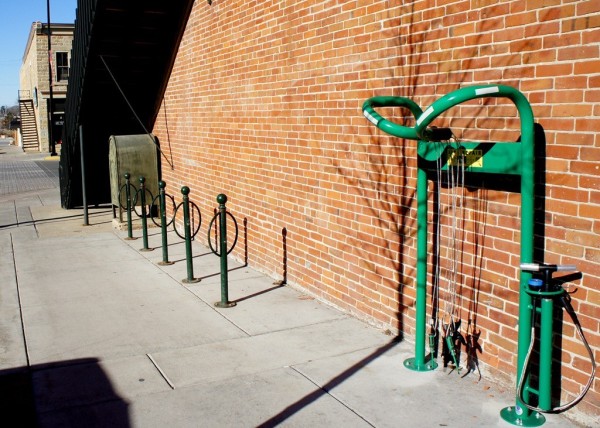 Fix-It Stations
A fun addition to the town of Jackson is a series of "˜Fix It" stations. Stationary tool poles found along bike paths welcome any person to make adjustments or air up their tires - pumps included, tubes not. These stations add the perfect touch to the numerous trails winding through the area.
Biking Bonuses
Immersed in geological and human history, find rejuvenation and inspiration along the way. Don"™t be surprised to bike b y wildlife or wildflowers and get excited to witness the fickle "˜moods"™ of the mountains. Your senses come alive as you breathe deeply of the clear air and distinctive smells of the seasons.
See you in the saddle!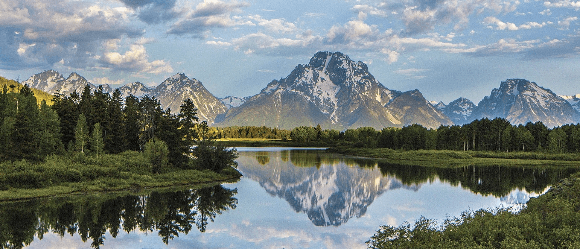 Visit Grand Teton National Park