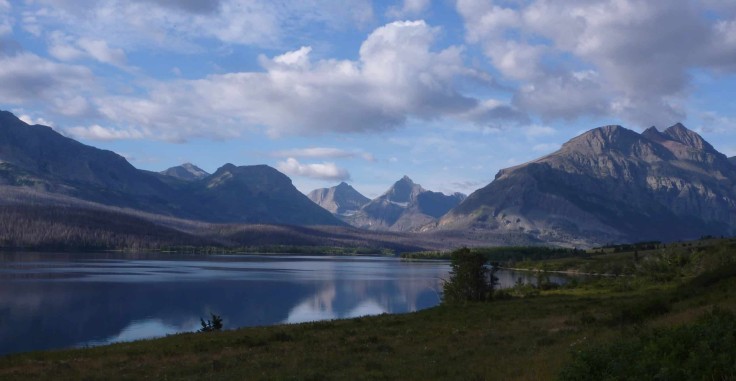 Anyone who's been to Montana will tell you straight: Big Sky Country is one of the most beautiful places on Earth. And, on a planet as expansive and glorious as ours, that says a lot.
Home to rolling grasslands, sawtooth range, varied flora and fauna, vast azure lakes, and parts of the historic Great Northern Railroad, it's no surprise that Montana is also home to some of the best national parks in the US. One of those—and one of our absolute favorite places in the world—is Glacier National Park.
When Is The Best Time to Visit Glacier National Park?
Overall, summer is the best time to visit Glacier Park. It's generally considered the best time to visit in terms of weather, access to areas of the park, access to lodging and activities in the park. It's the best combination of perks from across seasons. Summer is a time when the whole family can visit this wondrous national park that makes us feel proud to be adventurers. You can swim, hike, explore, kayak, and marvel at our country's natural beauty at its most raw and palpable. (And you won't freeze while doing it.)
Visit Glacier Park by the Seasons
Visiting Glacier National Park in Spring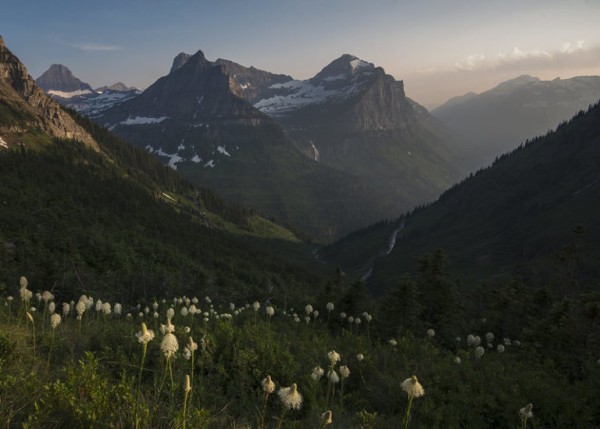 Spring and fall are seasons when the locals come out (both the human and the grizzly). Locals joke that if you don't like the weather in Montana, all you need to do is wait 10 minutes for it to change! Spring temperatures tend to average around 60 degrees Fahrenheit. Spring is a popular time to visit if you're a hiker or boating enthusiast.
Hikers will be privy to blooming flora that paints the mountainsides and meadows, from glacier lilies and balsamroot to trillium. Furthermore, waterfalls are running at their fullest as the winter ice melts into the land.
You might even see moose calves taking their first steps, among other crazy adorable baby animals. That said, spring is probably better suited to adult travelers, and you won't have access to important parts of the park. Many of the roads are still closed from winter and thus, you need to be much more self-sufficient than you would during peak season. Still, if you're camping, you can sometimes see aurora borealis painting the dark night skies.
Tip: The best spot to see the northern lights is at the foot of Lake McDonald so pitch up in Apgar Campground. One of the park's biggest highlights is the Going-to-the-Sun Road, and portions of it, aren't cleared until the beginning of summer. If that's something you're interested in seeing (and our trips never miss it), you might want to plan your trip accordingly. The road typically opens up fully in June or July, but you can check the Glacier National Park road status page for the latest updates.
Visiting Glacier National Park in Summer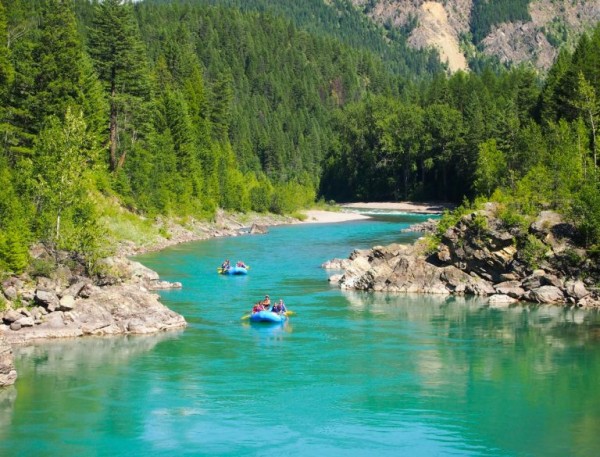 The summer months of the year in Glacier National Park is considered the best time to visit. Summer may be crowded but, because of all the demand, there's also much more to do. For example, ranger-led activities and tours are running on full schedules, as are shuttle services from Glacier to surrounding towns.
Days are long, warm, and sunny, and it's common for the temperature to climb well into the 80s. The flowers are still in bloom, reaching their peak during the first week in July, which is soon followed by the huckleberry season in August.
In other words, in August you've got a really good chance of spotting a grizzly and other wildlife. Due to its popularity, if you're planning on visiting Glacier National Park between May and August, you need to reserve well in advance.
Because of that, we've got several Glacier Park Family Vacations and more Glacier Park Adventures to take the pressure off, ensuring you're not having to scramble to find lodging, campsites, food options, etc.
Visiting Glacier National Park in Fall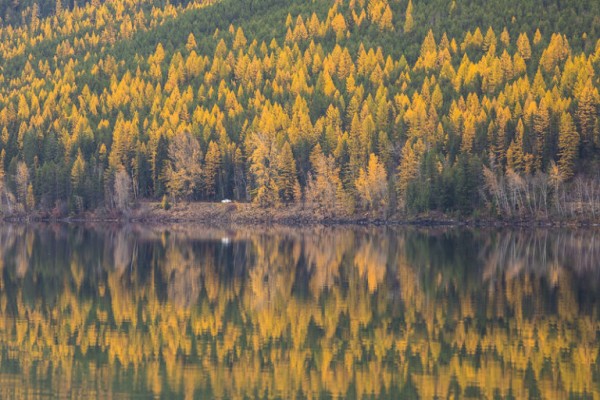 It's hard to deny that the autumn colors are beautiful in Glacier, and people do visit during the fall months. Beautiful, golden foliage displays cover the park's mountains and hillsides with yellow aspens and towering larches.
It's a glorious and bountiful time for photographers or those simply moved by changeable landscapes. Temperatures are moderate, nowhere near as warm as summer, but there's always a chance of rain. But we have to argue that, in general, the solitude and beauty of autumnal Montana is pretty breathtaking.
Although less accommodation is available, there is still a lot of lodging available in neighboring communities like Columbia Falls and Bigfork. It's also a great time of year to go camping inside the park, offering dozens of opportunities to see elk grazing and the bears fattening up for winter.
Visiting Glacier National Park in Winter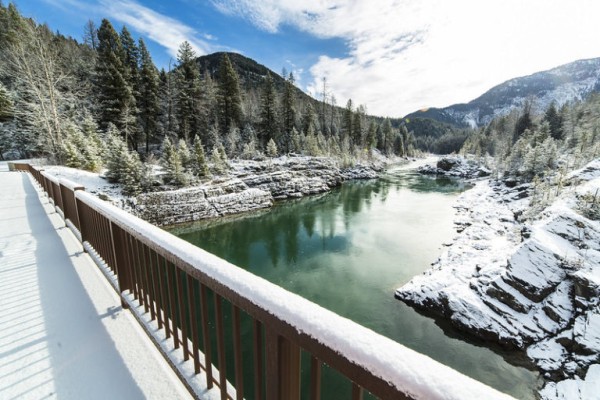 Glacier National Park throughout the winter—November to April—isn't the best time of year to visit if you're a casual explorer. Thanks to its spot on the Continental Divide, the weather often falls way below freezing. Much of the roads and trails are often closed, as are park services.
There are also dangers of avalanches. Furthermore, lodging is nearly impossible to find. Still, for the sake of being thorough and accurate, we'll mention that some intrepid individuals do visit in the winter. The same heavy snowfall that covers the roads and makes many areas impossible to visit also attracts avid skiers and people love to come to the park to snowshoe.
There's no charge for using the Apgar and St. Mary campsites, which you can do 365 days a year. Winter in Glacier National Park is for the hardcore winter sports adventurers, to be sure, and not recommended for most people. There's also the option of Montana Winter Vacation for those who love snowshoe walks, skiing, and winter wildlife spotting.
Glacier National Park: the Backbone of the World
Established in 1910, Glacier National Park spans 1500 square miles. With over a million acres of mind-blowing scenery, 700 miles of hiking trails, some of the easiest to see glaciers left on the continent, it's attracting thousands of visitors each year.
A site of extraordinary natural beauty, Glacier National Park is truly stunning year-round. In our opinion, summer is the best time to visit Glacier National Park, but the true time that's best for you is when the activities and weather align to your preferences.
No matter when you go, you're sure to encounter extraordinary scenery and countless adventures.