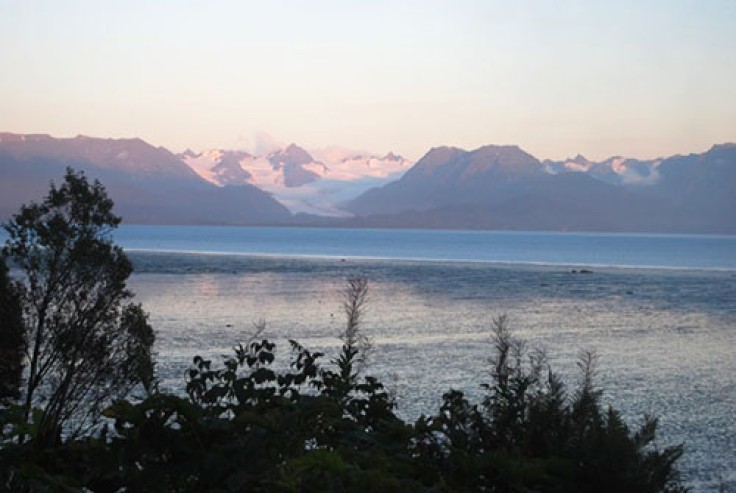 At the end of the Austin Adventures guiding season, people always ask the guides similar questions: What's next? What are you going to do after this? Do you have any plans for after the trip? Where will you go?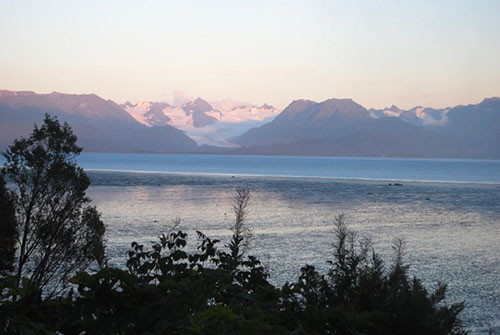 For most guides, the end of the season means gearing up for off-season adventure travel. For others, it means returning home to a spouse or to a job for the winter.
Having recently left my full-time job as a Park Ranger to join the guiding world again, I had seized the opportunity to extend my ticket and spend a little more time in the land of the midnight sun, Alaska.
After all, there were still 22 million acres of forest and 6,640 miles of coastline to explore! But should I live the state motto, and head "North to the Future" or spend more time on the Kenai?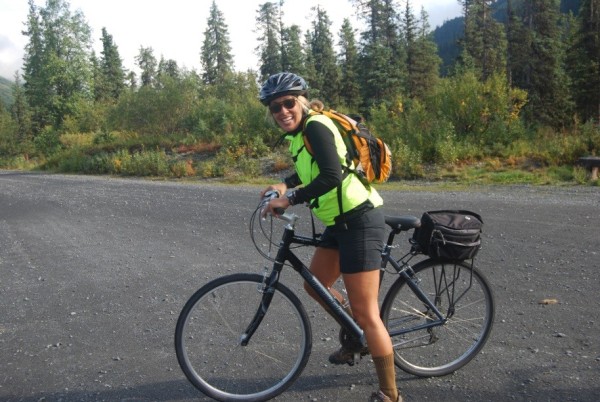 As I contemplated what would be the best extension to a short season with Austin Adventures, my plan finally hatched. I rented a car and headed south to Homer, Alaska on the Kachemak Bay. Several hours later, I arrived at what would be home base for the next week.
Sitting high above the Homer Spit, the extremely rustic and very cozy Seashell Cabin at Seaside Farm offered the prefect refuge. Here are a few tips on things you can do around Homer if you want to extend your Alaska | Kenai Peninsula vacation.
It is my hope that these anecdotes might inspire an Austin Adventures guest to consider spending an extra week in Alaska - if not a trip to Homer, then perhaps you might opt to charter a float plane to a fishing lodge, go heli-hiking in Denali, or to return to the lower 48 by ferry through the Inside Passage.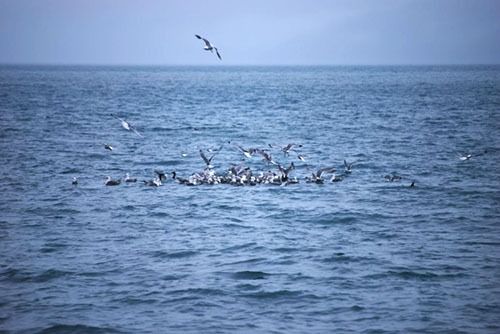 Sheri's Top 5 tips for an Alaska Kenai Peninsula Extension:
"Our battered suitcases were piled high on the sidewalk again; we had no longer ways to go. But no matter, the road is life." - Jack Kerouac, On the Road
#1 - Hit the road and head for Homer.
Rent a car in Anchorage and get on the Seward Highway. There are a number of rental car companies that will get you on your way to your great Alaskan Adventure in no time. The total drive is about 230 miles/ 5 hours - the first 100 miles or so are considered a scenic byway. Take in the turn of the seasons along the way as fireweed turns to seed from fuchsia to crimson to cotton. After about two hours of driving, it will feel good to stretch your legs. Mid-September is the prime time to hunt wild blueberries in the high country. Spend an hour filling your berry buckets with a fresh autumn harvest right off the vine.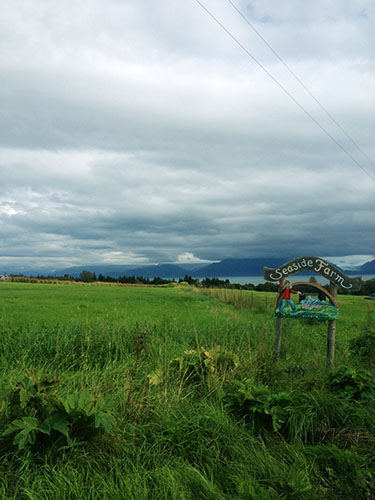 #2 - Settle Down at Seaside Farm.
Find your way to Seaside Farm in Homer, perched high above the Homer Spit, the perfect retreat in nature's splendor. Sit back with an Alaskan Amber for sunset and enjoy the alpenglow over Grewingk Glacier and Kachemak Bay. Split some cedar kindling and build a fire. Harvest some wild nettles for tea.
Grab your journal and head to the porch to take it all in: low tide, setting sun, clouds lifting, glaciers illuminated, gulls sounding in flight, wind sifting through birch, fireweed going to seed, and cow parsnip lying down for the fall. Hone in on the sound of what you discover is 49 Sandhill Cranes flying into the mudflats below and enjoy to the crackle of your wood stove before bed.
In the morning, saunter the Kachemak Seashore. After a few sunrise salutations and a cup of tea, head down the hill to the beach with a pair of binoculars. Enjoy the smell of saltwater, silt, and seaweed. Take in the sights and sounds of Kachemak Bay: gulls scavenging at low tide, seagoing fishing boats, tugs and barges heading out to the inlet, and float planes leaving Homer Spit.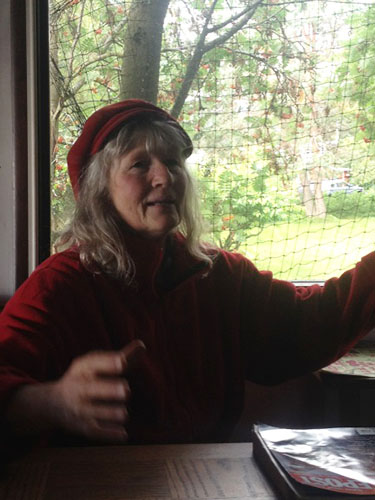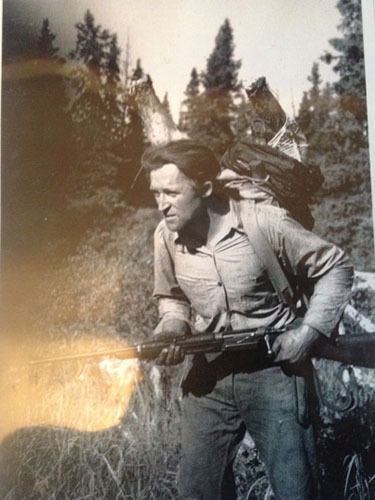 #3 - Meet Mossy Kilcher.
Wander up to the main guest lodge and be sure to have a few carrots handy to feed the horses on your way! Enjoy a morning cup of coffee with Seaside Farm owner, the very lovely and spirited Mossy Kilcher. Start thumbing through the family photo album and watch a couple of documentaries after you discover that Mossy is the daughter of the legendary YULE KILCHER, the first person to cross the Harding Ice Field!
Each and every Austin Adventures ascent up the lateral moraine of Exit Glacier, I stop to tell the story about Yule Kilcher but no one tells it better than Mossy.
I'll let you hear Yule's story while looking out over the glacier or sipping coffee with his daughter. After his adventures, he married Mossy's mother and returned to Homer to pursue their dream of living off the land. Today, Mossy keeps the dream of sustainability alive on the working farm with chickens, horses, cows, orchards, and gardens. Be sure to pick up a jar of her famous raspberry jam and a copy of her latest music album.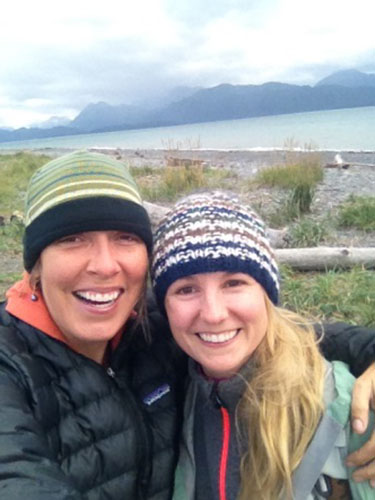 #4 - Explore Town
Seabird enthusiasts will enjoy a trip to the Alaska Maritime National Wildlife Refuge to learn more about marine life as well as cultural and ecological history in Cook Inlet and find out what US Fish and Wildlife scientists have been discovering aboard the Taglax research vessel. Warm up at the Two Sisters Cafe for the best hot drink ambiance in Homer.
The smell of savory soups and homemade baked goods wafts through the cafe and you'll find yourself in the good company of a few dozen strangers. Saturday is Art Walk Night in Homer, so why not stroll through town to check out a few famous artisans? (FYI, Mossy Kilcher is also an artist!) After spending an entire day, you'll agree with the local motto, "HOME(r) is where the heart is."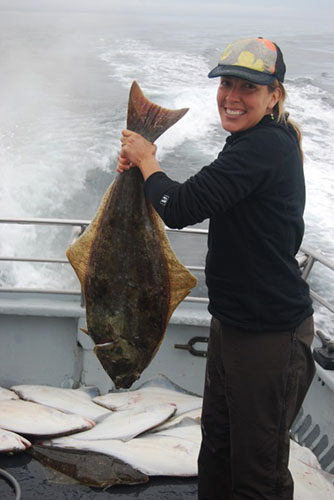 #5 - Get on a boat, for the halibut.
Don't leave Alaska without doing some fishing! After all, Homer is the halibut fishing capital of the world! North Country Charters is sure to have a stellar captain and well-seasoned crew, with half-day and full day charters available aboard the 53' "Irish." Cast your line into a sea of kittiwakes in Cook Inlet and catch your 2 fish limit to send home for winter via Coal Point Fish Processing in Homer.