On all the Austin trips that I have led, I encounter many questions, from the size of the park; to what time are the animals released from their cage (however, this one has not often asked).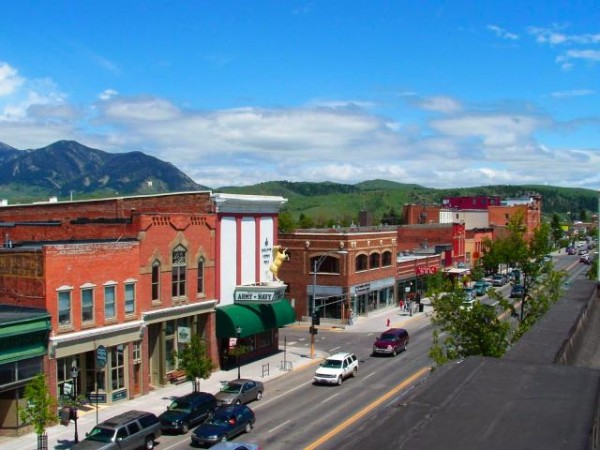 But without fail, one question that always brought up; is "What can I do around Bozeman before or after my awesome vacation?"
My recommendation would first include rephrasing the question to what can't I do around this town!?
Suppose you consider yourself a history buff or are seeking the inner child in your head to the Museum of the Rockies. You are instantly surrounded by the dinosaurs that walked in the same streets as you are now!
Also, there are a ton of other historical artifacts from the pioneer times as well! While moseying around town, walk down the main street for a few hours.
There are great stores for some last-minute gear purchases or finally get that kayak; to start your hobby (inspired by your Austin adventure)!
On Main, you can grab some of the best food Montana has to offer; including the famed Ted's Montana Grill for a hearty cut of bison, steak raised on one of Mr. Turner's farms! Also, those looking to stay out a little later can indulge in the nightlife of Bozeman that, more often than not; will include live music and dancing!
If you would like to push yourself a little bit more towards the outdoorsy lifestyle of the area; your options only continue to grow! A short drive to Big Sky Resort can have you flying downhill on a mountain bike or Zipping through the sky; on their newly installed zip line systems.
Also, a quick call to the office or one of your guides can get a connection to a fly fishing guide that has newly been added to the Austin family! All the local shops also rent everything from bikes to paddleboards!
So, turn an afternoon into an adventure by taking some rented or purchased gear into Hyalite Canyon just outside of town. Paddle the reservoir or bike the seemingly endless trails! Do you want to know more about adventures? Read our expert explorations in the links below.
In short, Bozeman is an excellent town to start or finish off your Yellowstone National Park Vacation or Montana family adventure, offering fun for all ages and interests!
The rest of the guide staff all and I look forward to meeting you, future adventurers!
Cheers, Patrick McGarry