If you're looking for a thrilling hike with amazing views of the surrounding landscape, look no further than Angel's Landing in Zion National Park. Formerly known as the Temple of Aeolous, this famous hike draws beginning and expert hikers for its challenging terrain, spectacular views, and ability to push hikers just a little bit above their normal comfort zone.
Does this sound like fun to you? Read on!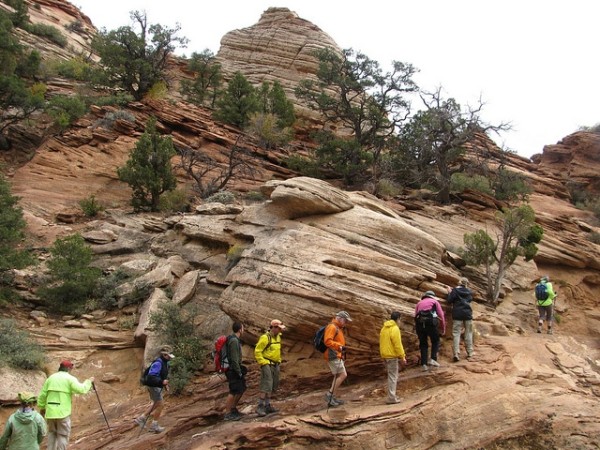 Angel's Landing is a rock formation standing at 1,208 feet tall, and it resides in Zion National Park in Utah. A trail was cut into the solid rock in 1926, and leads to the top of Angel's Landing where jaw-dropping views await the hikers who take on its challenges.
You will encounter "Walter's Wiggles," a set of 21 steep switchbacks as well as narrow paths with sharp drop-offs on the last half of the trail.
For sections along the narrow parts of the trail, support chains anchored to the rock will help with your balance. The view at the top is worth the work it takes to get up there! This exciting and demanding hike will leave you reeling with want of more, and it won't be a hike you will soon forget!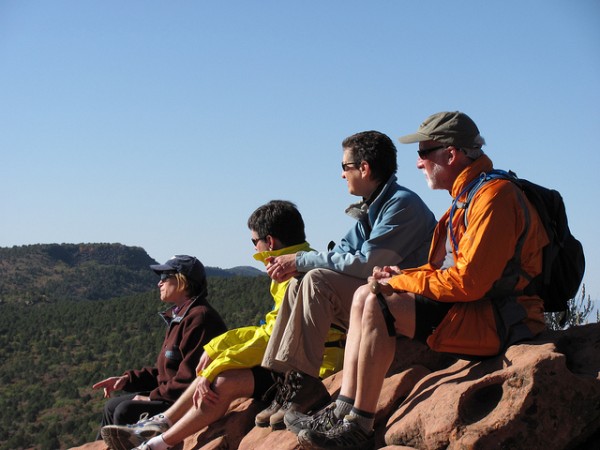 If this hike sounds like it's right up your alley, then you'll want to check out Austin-Lehman's Zion tours.
The combination of remarkable views, impressive trail work, and the feeling that you're at the top of the world will make this hike an unforgettable journey.
For hikes elsewhere in Bryce and Zion National Parks, you'll want to check out our page on Utah Adventure Travel!
See you on the trails,
Kasey Austin