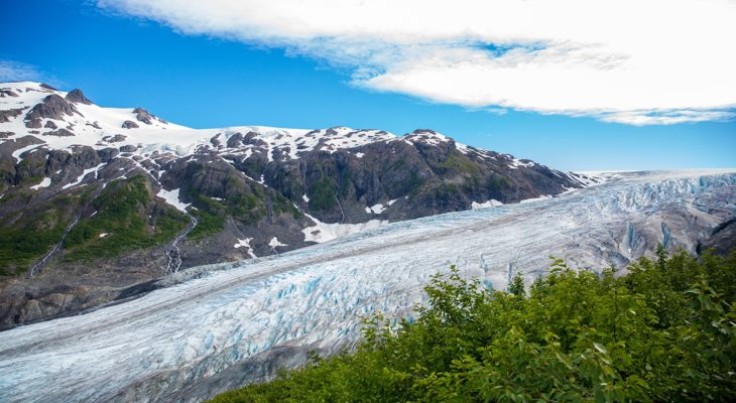 One of the biggest aspects of your next Alaskan trip to consider as you plan your itinerary is the season.
Alaska offers something new and unique each month of the year, so coordinate your visit around what's available (and comfortable in terms of weather!) during your stay. Alaska's dramatic, rugged landscape offers a wealth of adventure for intrepid travelers in the summer.
With so much to explore, uncover and soak in, how can you pick the very best things to do in Alaska to make your bucket-list trip truly bucket-list worthy? To start, do your research. Read on for a few of our top things to do in Alaska in the summer (and spring, fall and winter too!).
Top Things to Do in Alaska in Summer: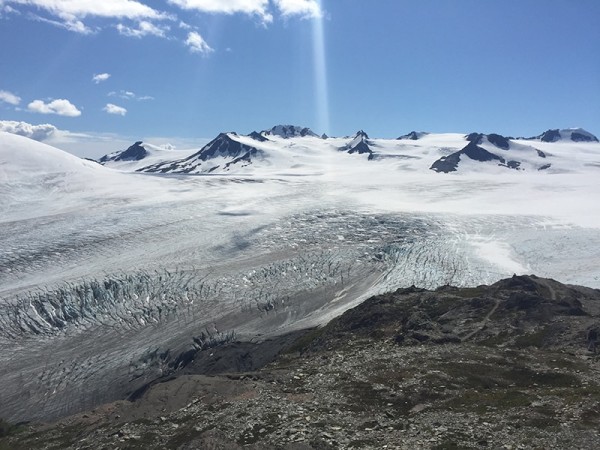 The balmy Alaska summer weather makes the season a favorite for many frequent visitors. Summer temperatures can get up as high as 80°F, though you'll find exceedingly hot temperatures to be rare.
Instead, more often, expect comfortable, cool temperatures in the 60s and 70s, perfect for outdoor exploration. Take advantage of that extra daylight, too. June 21st is the longest day of the year, averaging 20 hours of sun, and there are plenty of things to do in Alaska in July as well as June.
Hike through part of America's northernmost temperate rainforest, in Chugach State Park, when you take the Winner Creek Trail. The trailhead is an easy drive from Anchorage, making a trip out to the trail one of the top fun things to do in Anchorage, Alaska, in the summer.
Additionally, the hike is easy and suitable for hikers of most skill levels, including children. The well-developed, wide trail (or, at least the lower portion of it) takes you along boisterous creeks and through thick, vibrantly green flora, over three miles. The hand tram is a favorite point of interest along this trail, as you step into a metal cage and pull yourself by hand over Glacier Creek, as the water flows more than a hundred feet below you.
For other fun things to do in Alaska in June and July, take a bike ride through Johnson Pass, whizzing past wildflowers, waterfalls and alpine valleys as you go. If you take the bike trail, also a short drive from Anchorage, far enough (up to 25 miles, though we promise it'll fly by), you'll reach Hope, a former Gold Rush town. Hope isn't the only bit of history you'll find on this popular trail, though. There are remnants of the previous 110-year-old pioneer route, 1910 gold rush tent cities and more.
If you're not comfortable with being off the grid or dealing with the bugs and potential bears on your own, consider this as one of the fun things to do in Alaska that's better left to a group or guided outing. Add another hike to your Alaska summer itinerary and visit Harding Ice Field.
The 300-square-mile ice field is seven miles wide, making it the largest in North America. The ice field is accessible via the 8.2-mile round trip Harding Ice Field Trail that starts on a valley floor and winds its way up above the tree line. Once you make it to the top, you'll be awestruck by the endless stretches of ice and snow. But be careful — the upper portion of the trail is usually covered with snow well into July. Visiting Harding Ice Field is definitely one of the things to do in Alaska in August, versus earlier in the summer.
Top Things to Do in Alaska in Spring: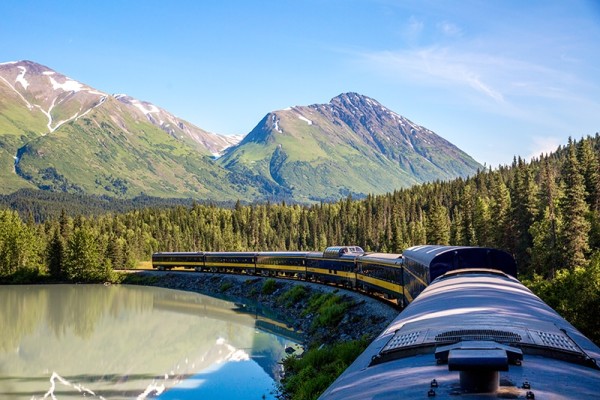 Compared to winter and summer, spring in Alaska is relatively short. It's only around May that the number of daylight hours begin to increase and the temperatures rise enough to accommodate a lot of outdoor adventure travel. Temperatures climb up into the 50s and lower 60s (°F) and weather often includes spring showers and possibly even a late spring snowfall.
If the weather is still a bit chilly for you, though, no worries. There are plenty of things to do in Alaska in May that don't require too much bundling up. One, for example, is the four-hour scenic train ride available on the famous Alaska Railroad.
A trip from Anchorage to Seward serves up marvelous vistas, as the train winds through the Kenai Peninsula and along Turnagain Arm, for views of wilderness, back country, glaciers and water features. The ride is a good day trip, as travelers receive a long layover in Seward before the train returns to Anchorage. Or, you can choose to stay in Seward, as the location positions you perfectly for further explorations of Kenai Fjords National Park. It's also a lovely destination to stay overnight or for a few days, with a range of accommodation options, from rustic lodges to cozy bed and breakfasts.
For more indoor fun, visit the Alaska SeaLife Center in Seward, Alaska, the only facility of its kind in the region, combining an aquarium with marine research and a wildlife response team. The center is the only permanent marine mammal rescue and rehabilitation facility in the state.
Get up close and personal with some of Alaska's most notable sea life, from seals and sea lions, to puffins and otters. Purchase tickets ahead of time for hands-on encounters with the placid puffins and curious octopuses. Remember to bring your camera along!
A photography tour is a perfect way to capture your spring visit and one of the best things to do in Alaska. Whether you enjoy photographing landscapes, wildlife or even just your loved ones, you'll walk away from your Alaskan trip with a tangible reminder of a plethora of memories. Qualified photography tour providers can be found across the state, with a range of specialties to fit your interests.
Top Things to Do in Alaska in Fall: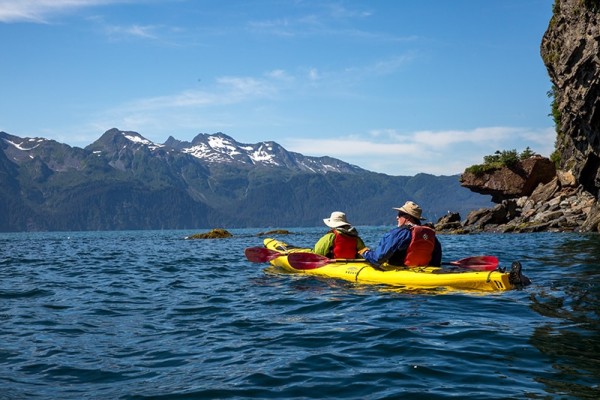 Like spring, fall is "shoulder season" in Alaska and rather brief. If you plan on spending plenty of time outdoors, we recommend visiting Alaska before the end of September, when the daylight starts to become scarce and temperatures drop. September visits also treat travelers willing to brave chillier weather with fewer crowds. Just remember — if you're looking for things to do in Alaska in September, prepare for some rain. The month is often the wettest of the year.
One of the top things to do in Alaska no matter the season is visit Glacier Bay National Park, and so it's one of the best Alaska things to do in September as well. Visiting in the fall allows you to take advantage of comfortable temperatures and fewer crowds.
The park is absolutely brimming with beautiful wildlife, from the courageous mountain goats perched on their ledges to the clamoring sea lions on the shores. Foraging bears are no strangers, either. You'll want to spend at least a full day in this UNESCO World Heritage site — there's certainly plenty enough to see. Of course, you can't just observe Alaska from land. Any proper explorer will tell you that there's just as much to see from the water. Take a kayak, paddle board or skiff and make your way through some of Alaska's gorgeous waterways. From the sea lions you saw in Glacier Bay National Park to whales, to porpoises and dolphins, the friendly sea life is abundant.
You'll also enjoy a unique view of the shoreline, too, as you spot bear on the beaches and plenteous sea birds swooping overhead. Some of the most popular spots for taking to the water include Krestof and Nakwasina Sounds and the waters off Chichagof Island.
If you'd rather focus on the sea and wildlife while someone else steers the boat, then hop aboard a Kenai Fjords National Park glacier and wildlife cruise. One of the top things to do in Alaska, a glacier and wildlife cruise puts you as close as possible to the area's best nature and glacial wonders, without requiring any effort on your part.
You can even find Alaskan cruise providers that offer on-board lunch and naturalist guides to further explain the intricate details of the ecosystems you're witnessing, all from aboard your small ship.
Top Things to Do in Alaska in the Winter: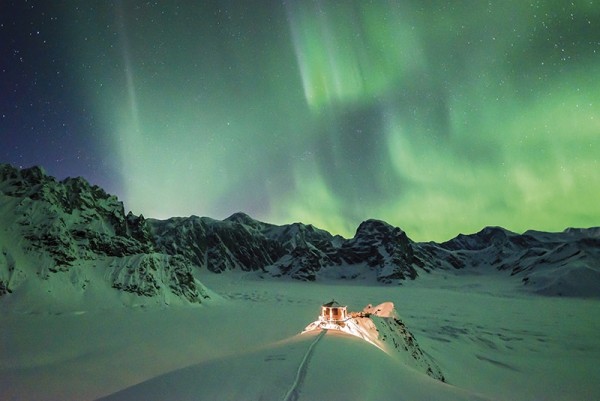 Temperatures across Alaska can dip down into the single digits starting in November, remaining there until April. Depending on where you're looking for things to do in Alaska, you'll also find that it will be dark for most of the winter months, in some places completely dark from November until January. That's why we recommend finding fun things to do in Alaska in the summer, spring, and fall, even though it is possible to find things to do in Alaska in the winter.
Of course, despite the darkness, visiting Alaska in winter, especially Anchorage, Fairbanks or Juneau, Alaska, does provide you with plenty of fun in terms of winter sporting activities, including skiing, snowshoeing, snowmobiling, ice skating and dog sledding.
Alaska is a winter wonderland through the last few months of the year and into the first few months of the next. If you're lucky during your stay, the night skies might just treat you to a viewing of the aurora borealis!
Let's Plan Your Adventure!
Explore top-rated Alaskan adventure tours for families or adults!