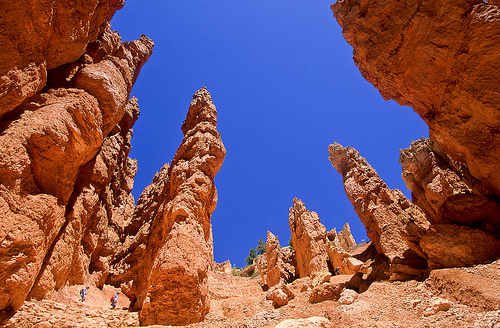 Considering a Southwest Adventure?
Seek out nature's playground of red rock formations, open amphitheaters, and forests of green everywhere you turn.
Bryce Canyon National park is a photographer's paradise with wind-swept rock formations and river-carved slot canyons, with the sun setting on the rich red terrain you will be sure to capture photos of a life time. Years of wind and water erosion have made this park spectacular to experience on a guided tour.
You can also plan to experience one of the most scenic drives in America on All-American Highway 12 viewing scenic canyons and beautiful panoramas.
Don't expect just rocks and canyons though, you also can look forward to hanging gardens, natural springs, river narrows, and captivating waterfalls. A delight for all the senses, this is an adventure vacation package not to miss.
Valley of Fire State Park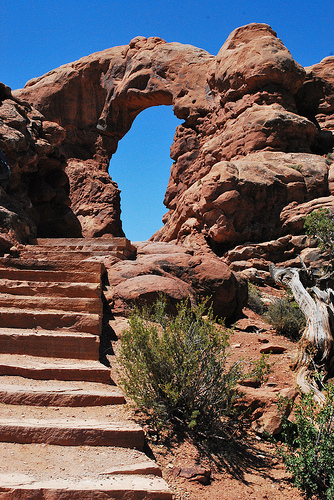 Part of your adventure vacation package includes a whimsical day with a picnic lunch at Valley of Fire State Park surrounded by cinder cones, natural rock bridges, and basalt ridges. Nevada's Valley of Fire State park was dedicated in 1935, and is Nevada's oldest and largest state park.
Aptly named for the formations of sandstone and sand dunes that appear to be on fire when reflecting the sun's rays.
After a long day in the sun you can retreat to the brand new upscale hotel Wingate By Wyndham offering first class amenities. Relax at the spa or hang out in the outdoor heated pool and enjoy the star swept sky above.
Snow Canyon State Park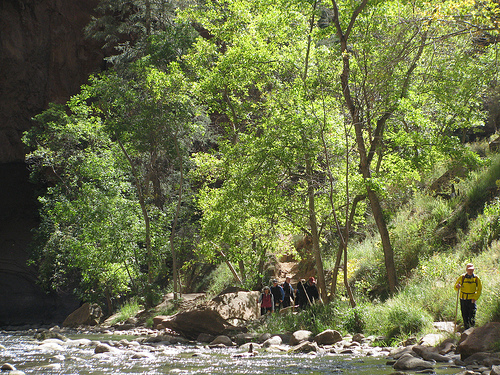 Snow Canyon, located in Southwestern Utah offers mild weather and beautiful red rock formations while soaking up some sunshine. Snow canyon is a great location to enjoy hiking, technical rock climbing, biking and horseback riding.
Nature viewing and shooting photos of the majestic red hues and landscapes are also a great way to enjoy the day.
Bryce and Zion National Parks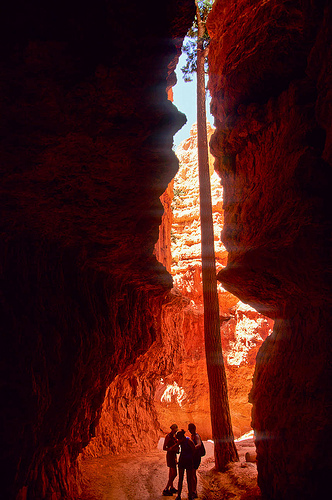 A Geological wonder created by rainwater erosion boasting colorful limestone formations from slot canyons, windows, fins and spires also known as "hoodoos." Grandeur look out points and interesting geology lessons all come together for a breathtaking and educational adventure.
The view from rainbow point is a great photo opportunity to capture the entire park in all its glory. Kolob Canyon and Cedar Breaks are also locations that you will visit on your Southwest Adventure. By hiking below the rim to Peek A Boo and Queens Gardens trail you can see the unique shapes and hoodoos formed from over 60 million years of rock erosion.
The view from below the surface is a completely different experience.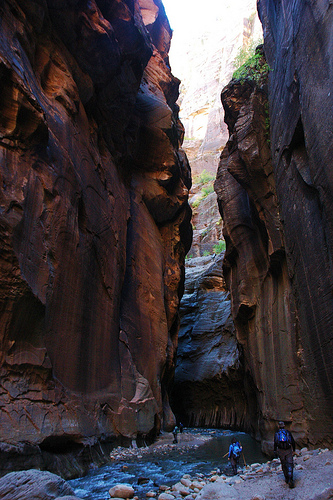 The Narrows are Zion's premier canyon with hanging gardens with perpendicular walls decorated with trickling water, mosses, and lush plant life.
The most adventurous of hikers attempt the complete hike from start to finish, which is 16 miles and requires a specific permit. The trail runs along the Virgin River where you will be sure to trek through plenty of water, and even at some areas up to waist-deep water.
Known as the most popular hike in the park and even one of the world's best canyon hikes, the cool trail and hiking through the river make for a refreshing adventure.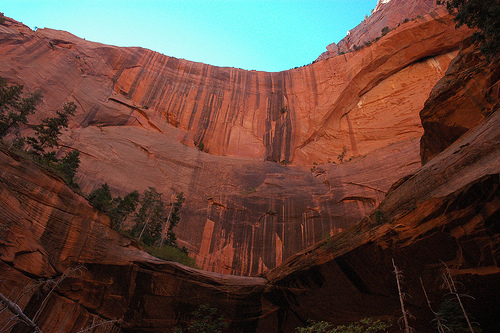 Accommodations for your Utah Vacation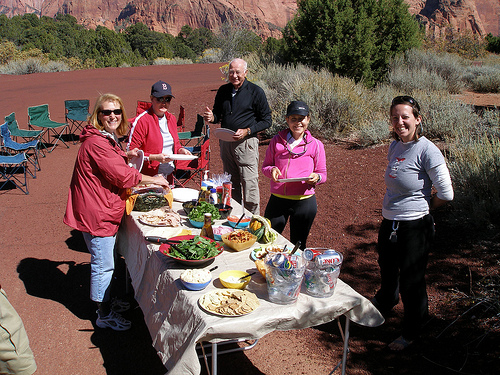 Apart from relaxing your first night at the Wingate By Wyndham you will also enjoy two peaceful nights at Bryce Canyon Lodge as well as two nights at Zion Park Inn.
Bryce Canyon Lodge remains the only in park lodge in Bryce Canyon National Park and was built back in the 1920s, and is now even considered a National Historic Landmark. Zion Park Inn is tucked among the towering red rock cliffs offering spectacular views, comfortable accommodations and excellent amenities.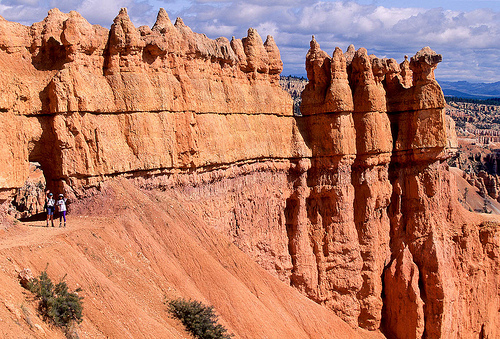 No matter what Adventure Vacation Packages you end up choosing with Austin Lehman Adventures you can always expect to experience some of the best views nature has to offer, fun and exciting adventures, comforting accommodations, fantastic tours and guides, as well as delicious foods and awesome experiences.
Reach out to us to plan your Southwest Adventure today and come see what all the fuss is about!
Explore our Utah Vacations and Start Planning Your Utah Adventure Now »