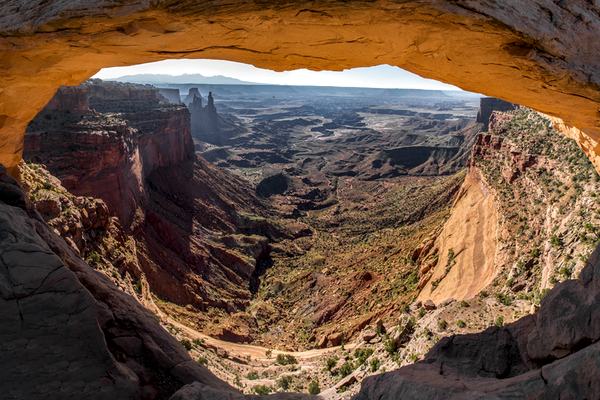 There is just something about the desert for me.
It's harsh, unyielding and somehow so rejuvenating.
One of my personal favorite hiking vacations is in the desert of Arches National Park. I always feel energized, relaxed and satisfied after spending a few days amongst the red rocks and under a radiant blue sky.
The dry desert landscape of southern Utah is rugged and sometimes seems inhabitable, yet there is an abundance of hearty plants and critters who call this park home. I am most reminded of these when wandering the park in the spring when out of nowhere flowers appear.
It seems nearly impossible but somehow they flourish. It is so incredible!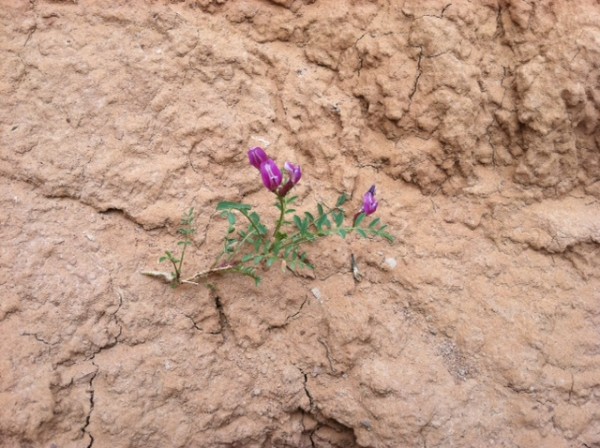 While there is endless exploring to be done in Arches National Park, one of my favorite hikes is along the Devil's Garden Trail.
If you don't have a lot of time you can do an easy two-mile round trip in and out to see Landscape Arch.
This is one sandstone formation you do not want to miss on your visit. It is the longest and one of the most impressive arches in the entire park. It is 290 feet across and it truly seems to defy all laws of gravity. One thing to keep in mind about Arches National Park is the impermanence of the rock formations. They are in constant transition.
So only time will tell how long Landscape Arch will be around; I'd definitely see it sooner than later! You can continue the entire length of the trail which is a loop just over 7 miles long. It winds its way through some incredibly scenic terrain and takes you past 7 more impressive and less-known arches.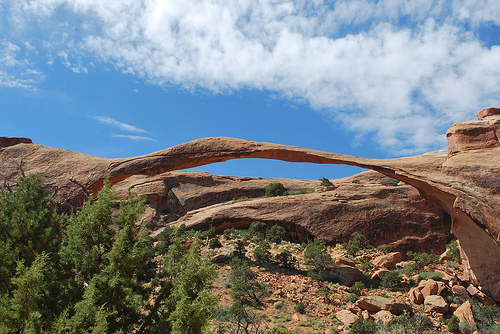 After an amazing day in Arches, head back to Moab for great food in town. Or, if you're lucky enough to be staying in the park with a tour group, I love to settle down with a glass of wine and watch the oranges transition to gold as the sun disappears behind the red rocks. A sight unlike any elsewhere and a great way to reflect on my incredible day.
The evenings are cool and calm and sleep comes so easily as I am eager to wake up in the desert paradise for another day of exploring.
Your Friendly Travel Consultant,
Melissa Ladvala