To help you get inspired to bike it up this summer, I thought I'd share with you some of my past biking adventures that you can experience yourself by jumping on one of our cycling tours in the Yellowstone-Tetons area!
Here we go! Antelope Flats As the name implies, this bike ride is pretty darn flat which allows you to take in the scenery AND the wildlife as you coast around this back road in Grand Teton National Park.
I've seen everything on this ride: moose, bison, pronghorn, fox, coyote - I can almost guarantee that you will see something if you keep your eyes on your surroundings (and the road of course!!)
You might even run into a bison jam on the road itself! Your ride ends at the famous and historic T.A. Moulton Barn, so if you're a photographer, bring your camera!!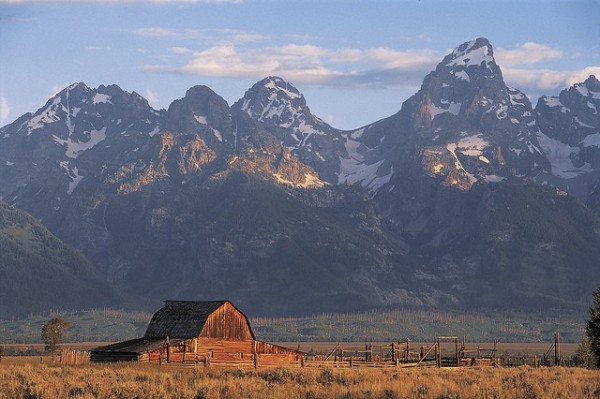 Grand Prismatic Trail
This flat gravel trail takes you the "back way" around the third largest hot spring in the world! Your guides will take you to the absolute best spot to view this colorful hot spring that will leave you awed and amazed. Plus, you get to ride through an area that was burned in the Yellowstone fires of 1988. Now this section of burned area is a beautiful bright green, filled with lodgepole pines as far as the eye can see, with the occasional ghost tree still standing and charred from those fires of nearly 25 years ago!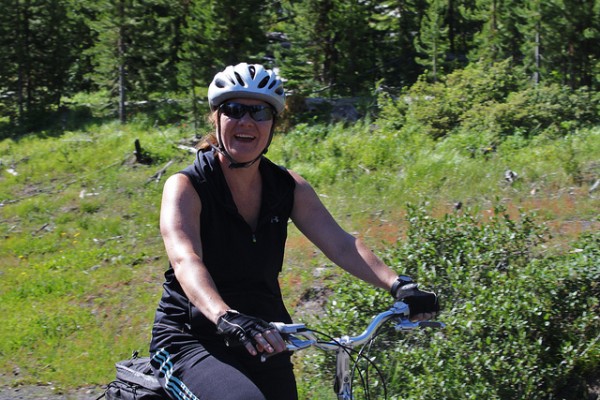 Wilson-Teton Village Bike Path
Beginning in the sleepy town of Wilson at the base of the Teton Pass, you'll cycle from the local park, past the little red school house to a bike trail that passes horse pastures filled with daisies and lupine. From this path, you get a pretty neat view of the ski hill as you bike to the base of the world-renowned Jackson Hole ski resort. Keep an eye out as you cross over the creeks - you just might glimpse a moose's antlers peeking out from the willows.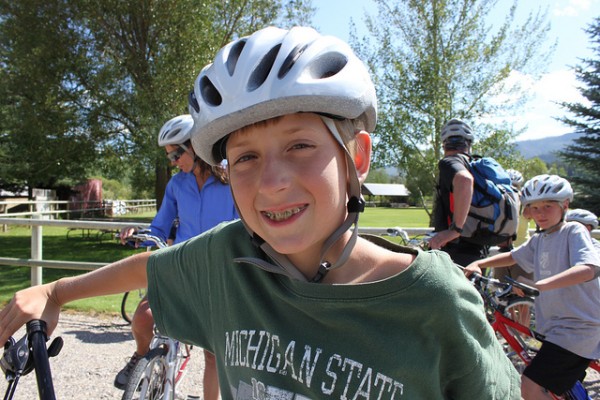 Teton Bike Path
The town of Jackson and the nearby valley (Jackson Hole) are an absolute outdoor Mecca. To keep up with the region's image of being the ultimate outdoor playground, construction crews are working every summer on improving the valley's bike paths and extending them from the town and beyond.
Cycling on one of these paths directly beneath the towering Tetons is something you will never forget. The mountain range will seem to shift as you move along, sending illusions through your mind. That mountain you thought was the Grand Teton might actually be Teewinot or Mt. Owen!
Your ride takes you to Jenny Lake, where the water is so clear you can see the trout swimming in the sparkling depths. If these bike rides sound tantalizing to you, then you will want to check out our Yellowstone Vacation Packages to plan your next trip!
If anything, I hope I can inspire you to grab that old bike in the garage, pump up the air in the tires, and get out for a summer ride on the bike path nearest to you! See you on the trails, Kasey Austin