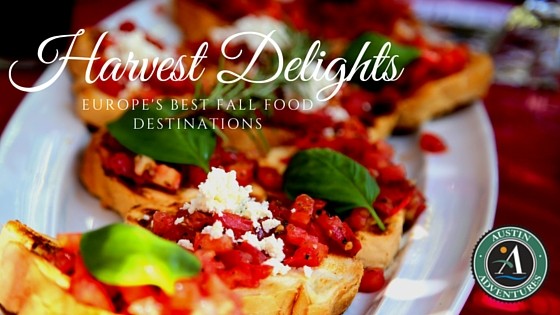 "Food is our common ground, a universal experience." - James Beard With local farmers markets ramping up for the growing season and your own garden sprouting hopeful buds, it surely can't be too early to start daydreaming about where you'll be for this year's harvest.
We'd argue that there's no better way to celebrate than by jetting across the Atlantic to discover some of Europe's most delicious fall food destinations. Did we mention that September and October mean cheaper airfare, lower hotel rates, fewer crowds, and longer days in Europe? This might be a no-brainer.
Spain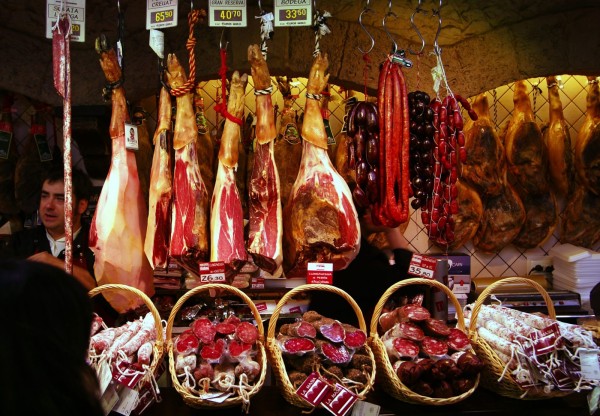 No one throws a culinary party like the Spaniards. From toasting freshly-bottled wine in La Mancha to savoring cured jamón with a slice of bread and a drizzle of Spanish olive oil, set your taste buds dancing as you get to know the local cuisine in its prime season.
Harvest time doesn't just mean pressing fat, juicy grapes, but also includes gathering chestnuts, mushrooms, and bundles of crocus blossoms from some of the world's largest saffron fields to make the unique spice that puts the pizzazz in paella. Spend your days hiking the rugged mountains of Spain's stunning coastline before cozying up over this traditional Spanish supper.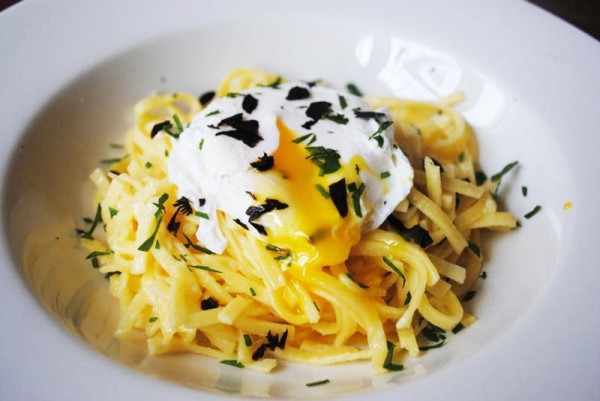 Italy
Of course Italy would be a natural option for your European gourmet pilgrimage. As you wander the streets gaping at Italy's classic architecture, your nose might catch wafts of roasting chestnuts or hazelnut-infused chocolate truffles. And while trekking in the Dolomites, you'll probably stumble upon foragers searching through the forests for rare mushrooms and truffles. Your imagination runs wild with the dishes you might savor, paired with a bottle of Valpolicella: tagliolini tossed with butter and shaved with fresh white truffles, speck (seasoned, smoked prosciutto) and insalata di porcini freschi, and steaming apple strudel made from apples picked from trees lining the lush valleys of Northern Italy.
Macedonia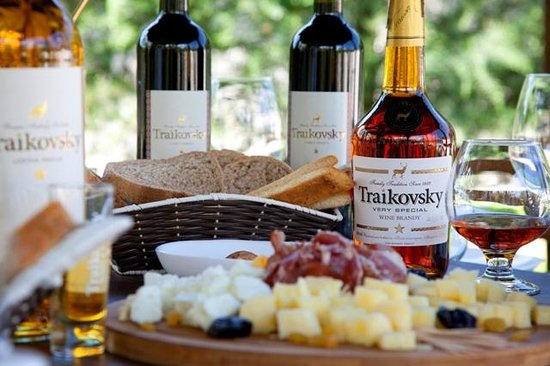 For a once-in-a-lifetime fall vacation, Macedonia offers the finest in harvest festivities, food, and friendly people. Venture to the Tikvesh Region where the largest grape and wine producers in Macedonia hold a traditional wine harvest in the town of Kavadarci each September. Here, you're invited to sip some of Europe's most understated wines and sample Macedonia's lively fare.
In autumn, locals harvest peppers from their gardens and put them in a big pan with some garlic that's stirred for hours, family members taking turns. The salsa-like result is called ajvar. Pindjur is similar, but features eggplant instead of peppers. Then there's moussaka, burek, colorful salads with tomatoes and always a side of homemade yogurt for dipping fresh breads.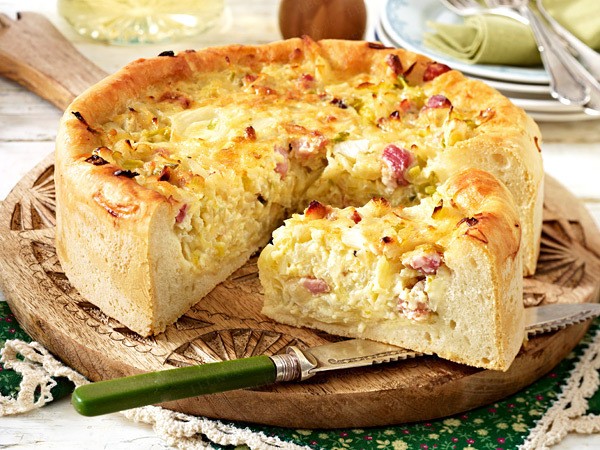 Germany
While Germany isn't popular for much more than Oktoberfest beer and brats in the fall, there are plenty of other libations and edibles to discover at summer's end. Pedal your way along the Mosel River to explore Germany's robust wine region and spend your evenings getting familiar with plates like Swabian Maultaschen ravioli, rostbraten, zwiebelkuchen (there's bacon in this one!), bubenspitzle and even asparagus. Hearty dishes galore, you'll find a renewed love for the humble potato in Germany's pastoral countryside.
France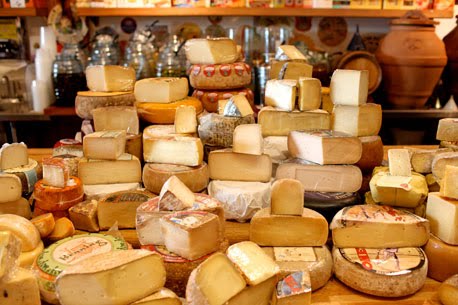 A UNESCO "intangible cultural heritage" treasure, French gastronomy needs no introduction. France's cornucopia of unforgettable morsels begs to be relished, from an abundance of figs to the perfect ratatouille, showcasing seasonal vegetables galore.
As you bike along idyllic roads lined with vineyards, make sure to pluck a pear or apple or two from one of the tempting trees. Nothing's ever been sweeter! Roasted chestnuts, chanterelles mushrooms, and truffles are also found in plenty at markets in France's charming villages and on Michelin-starred menus around the country.
Harvest season coincides with hunting season in France, so these delicacies pair dreamily with pheasant, quail, wild boar, hare and venison. Top your feast off with a tart tatin or poire poche and a glass of Calvados and you'll already be looking at tickets for next year's harvest travel extravaganza.